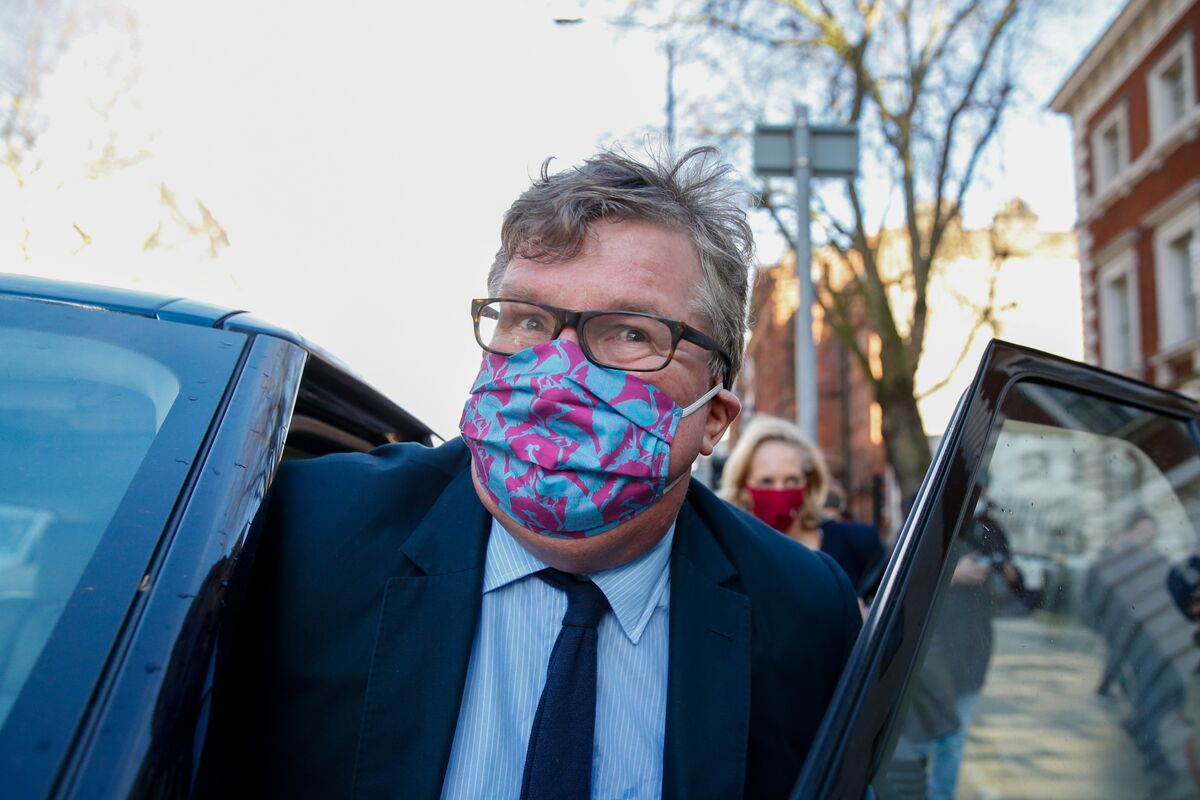 Crispin Odey departs Westminster Magistrates Court in London, on March 11.
Hedge fund chief Crispin Odey was cleared of charges that he sexually assaulted a young woman more than 20 years ago.
Judge Nicholas Rimmer issued a not guilty verdict Thursday a few hours after Odey finished giving evidence at the London trial.
Odey was accused of launching himself at the banker after inviting her back to his home following a meeting earlier that day in the summer of 1998. He said he was attracted to the woman, who was in her 20s at the time, but insisted he never touched her.
The verdict will come as a huge relief for the 62-year-old, whos seen his name dropped from some of the funds managed at his eponymous firm. Meanwhile his flagship fund has recently bounced back with a record gain.
Crispin Odey and wife following the verdict in London, March 11.
Photographer: Hollie Adams/Bloomberg
The woman, who cant be identified, said Odey had abused his position as a senior client of her firm. But prosecutors were hamstrung by the fact that her colleagues and former boyfriend remembered events differently. Judge Rimmer acknowledged the inconsistencies in testimony but said it was inevitable when dealing with events from so long ago.
Odey testified today that the allegations were a horrible slur.
A spokesman for
Odey Asset Management said that Crispin has always maintained his innocence, and we are pleased that he has been found not guilty.
During her testimony last month, the woman said that Odey was a scramble of hands after they returned to his home and described the evening as a groping event.
Odey admitted while he testified Thursday that his intentions werent altogether honorable even as he denied the assault.
Im embarrassed to say that if shed gone along with it, Id have gone further, he said.
Odey said the evening in the summer of 1998 ended very abruptly.
I didnt have much of a memory of how it started, he said.
(Updates with background starting in sixth paragraph.)
Before it's here, it's on the Bloomberg Terminal.
LEARN MORE