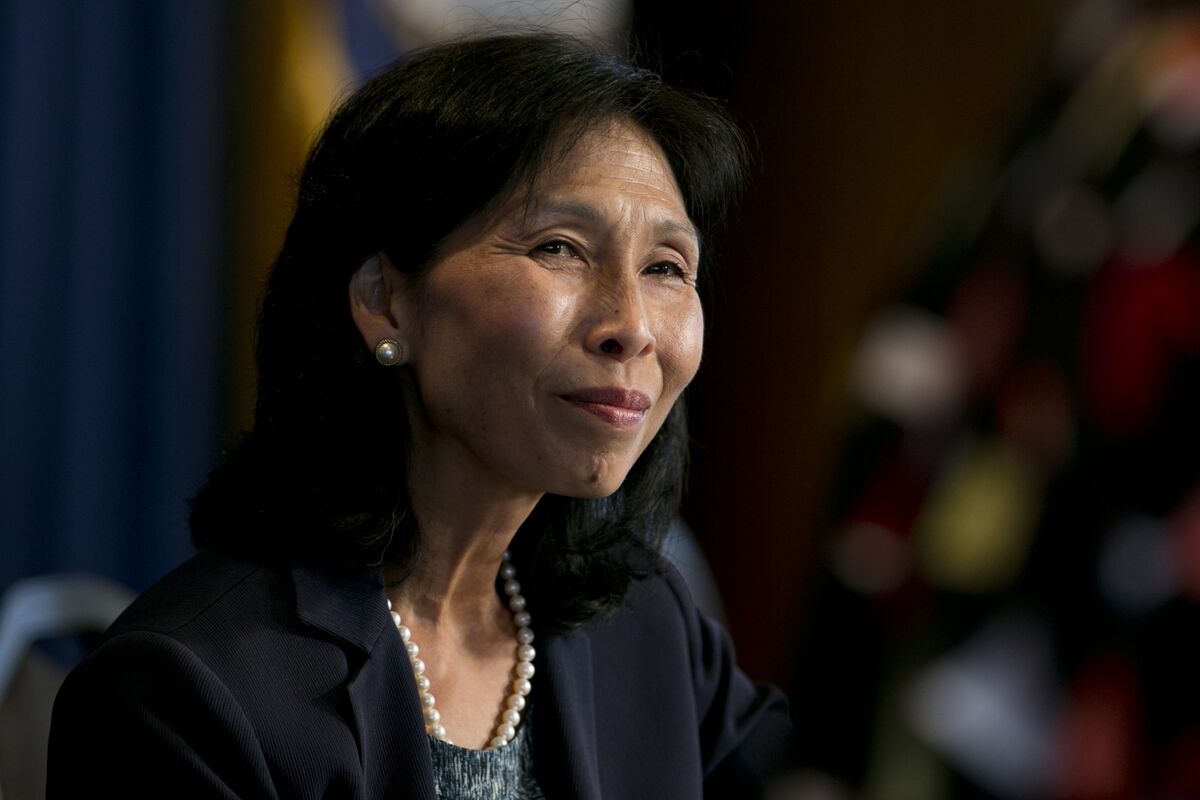 Photographer: Andrew Harrer/Bloomberg
President Joe Biden announced picks for senior Treasury Department positions including Nellie Liang as undersecretary for domestic finance, building out Secretary Janet Yellens team with people who will implement policies affecting the bond market, financial regulation and taxes.
In addition to Liang, Biden will nominate Lily Batchelder as assistant secretary for tax policy, Ben Harris as assistant secretary for economic policy and Jonathan Davidson as assistant secretary for legislative affairs, according to a White House statement Thursday. The four positions are all subject to Senate confirmation.
Read more: Biden Treasury Pick Quietly Starts Work to Rein In Wall Street
Liang, 63, a financial stability expert who spent most of her career at the Federal Reserve, has already been serving as an adviser to Yellen. Shes expected to take a leading role in pushing the administrations agenda for tougher oversight of Wall Street after four years of deregulation under President Donald Trump.
The daughter of immigrants from China who earned a Ph.D. in economics from the University of Maryland, Liang spent more than 30 years at the central bank.
Following the 2008-09 global financial crisis, she played a key role in designing the first stress tests for big banks that helped restore confidence in the sector. Then-Fed Chair Ben Bernanke later named her as the founding director of the central banks division of financial stability.
Since leaving the bank in 2017 she has been a critic of some of the Feds steps to ease rules for big banks.
Batchelder, who served in the Obama administration and has worked for the Senate Finance Committee, has long been an advocate of using the tax code to lessen income inequality, particularly the racial wealth gap. She has called for significantly strengthening the estate tax and has written about wealth taxes on high-net-worth individuals and financial transaction taxes on stock and bond trades.
She has most recently worked as a professor at New York University and served on Bidens transition team at the Treasury Department.
With assistance by Saleha Mohsin
(Updates with more on Bidens picks starting in third paragraph.)
Before it's here, it's on the Bloomberg Terminal.
LEARN MORE