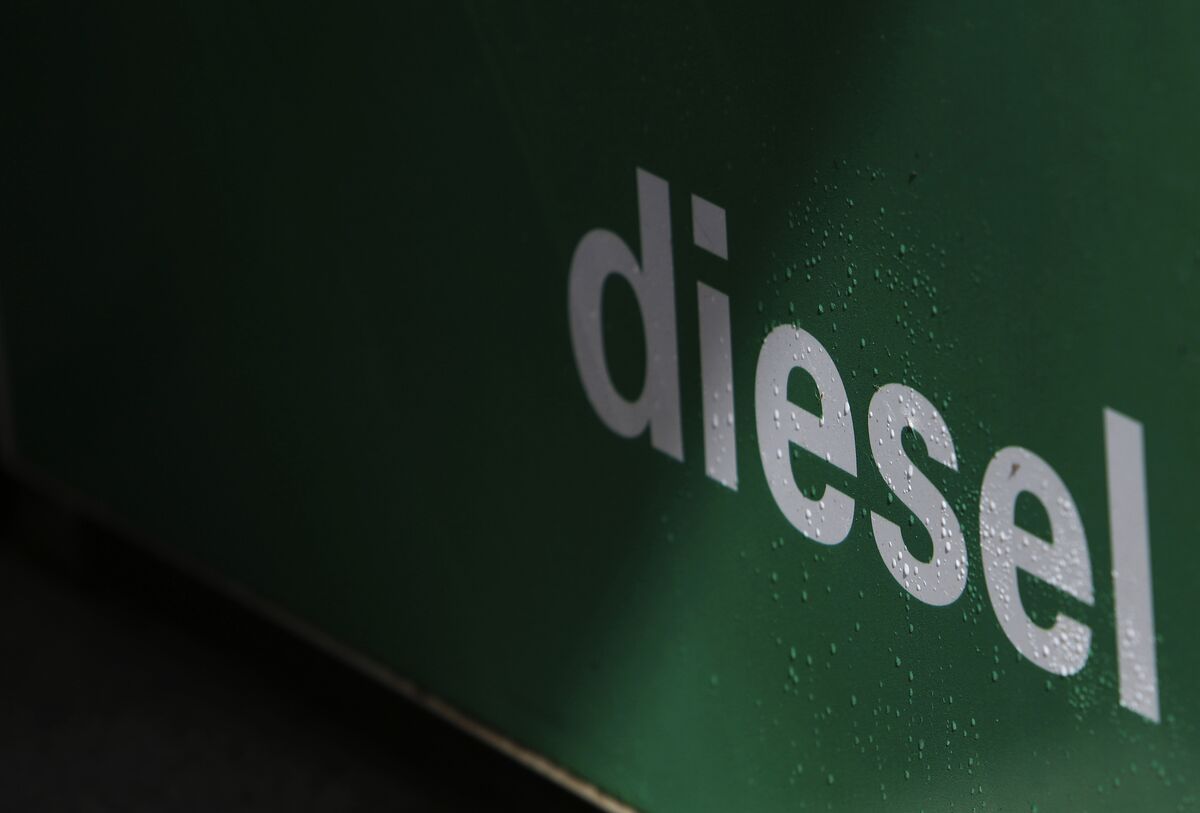 Photographer: Chris Ratcliffe/Bloomberg
Europes diesel margin dropped to the lowest since late January with U.S. refiners ramping up operations again as they recover from last months big freeze.
The ICE gasoil crack, a measure of the profit refiners make from turning crude oil into diesel, fell to $4.42 a barrel on Thursday, the lowest since Jan. 29. Covid-19 lockdowns have curtailed Europes demand for diesel and the margin has languished well below seasonal norms since late April. Now U.S. demand for imports, which has been giving some support to Europes struggling market, looks set to weaken.
U.S. refineries starting to come back after the big freeze will add to supply and reduce the call for imports from Europe, said Jonathan Leitch, director of EMEARC consulting at Turner, Mason & Co.
Europe has been
sending diesel cargoes to the U.S. in large volumes since the autumn to meet demand buoyed by cold weather and a busy trucking market. Now the
return of U.S. refineries is likely blunting the need for imports from across the Atlantic, adding to available supplies and weighing on prices in Europe.
While the
return of the U.S. refiners was expected and to some extent may have been priced into the European market, margins have declined sharply in the past week. The continents forward curve for diesel is also showing a deeper contango structure — whereby nearer-dated contracts trade at a discount to later ones — a sign of market weakness.
Blips can occur in this structure when the contract is set to expire, as it is today.
With assistance by Rachel Graham
Before it's here, it's on the Bloomberg Terminal.
LEARN MORE