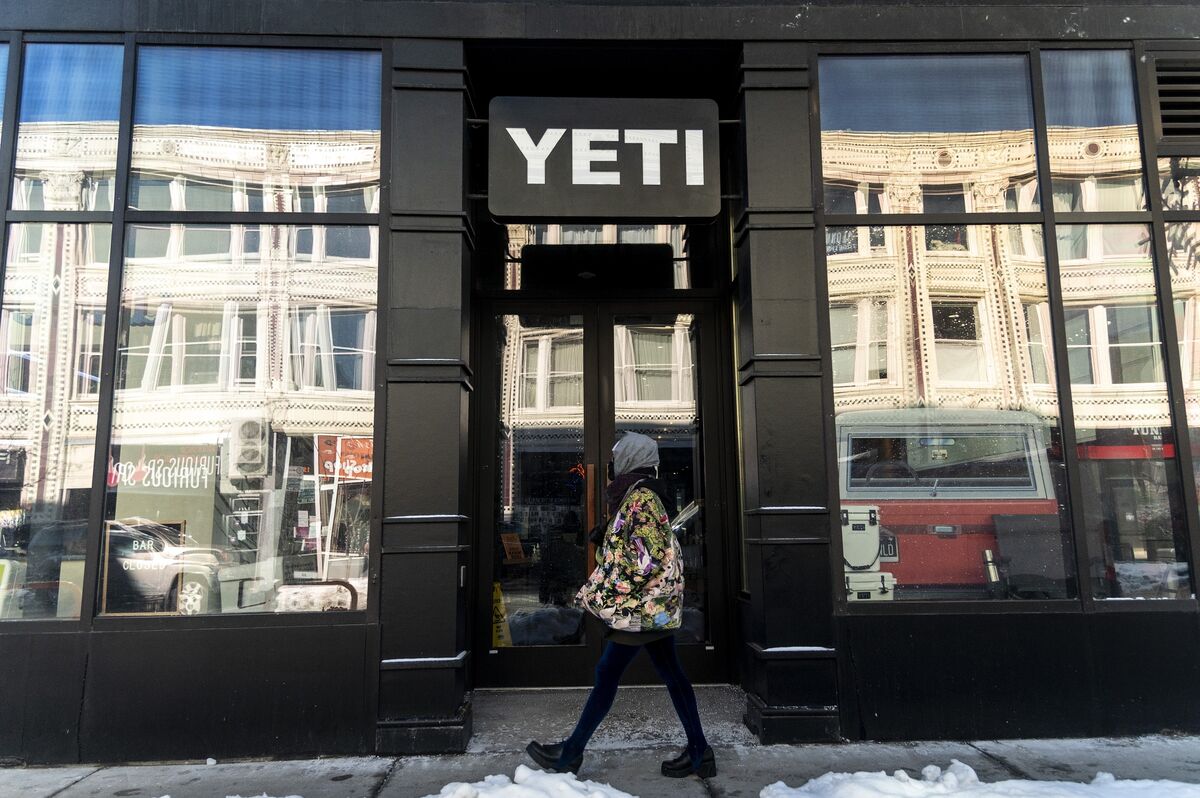 California, we have a problem. Companies
tired of waiting for their goods to enter the U.S. through West Coast ports like Los Angeles, Long Beach and Oakland are looking for entry points as far away as Houston.
Consider how Yeti, the billion-dollar brand of premium coolers and stainless-steel drinkware, is exploring ways to help ensure 2021 inventory targets are met. On a conference call this week, Senior Vice President and CFO Paul Carbone said the Austin, Texas-based company is trying to avoid shipping delays a few different ways:
Testing alternatives like Houstons port, which is right down from our Dallas-Fort Worth distribution center, he said. So were going to send some ships into there.
Using different and faster shipping lanes out of Southeast Asia to cut down on transport time.
Cross-docking, which means having trucks ready to collect containers straight off the ship rather than having them stored for pickup later.
With the L.A. ports under the
most strain, its understandable for importers would look elsewhere along the West Coast, but coming all the way to Texas marks a new twist in the port saga.
Houston handled the equivalent of 2.99 million 20-foot containers in 2020, about the same as the previous year and ranking it among the top 10 busiest U.S. ports after L.A., Newark, Long Beach, Savannah and the northwestern ports of Tacoma and Seattle.
Yeti had a solid year in 2020 thanks partly to a 50% surge in
direct-to-consumer sales. After an inventory decline in the fourth quarter, it aims to replenish its distribution channels to meet demand.
But inbound shipments through West Coast ports dont appear to be slowing down like usual this time of year and the just-passed round of
economic stimulus in Washington will only add fuel to the consumer spending surge.
On Wednesday, Long Beach said it had its busiest February on record, while Executive Director Mario Cordero acknowledged that we understand that shippers are awaiting their cargo.
According to 
S&P Global Market Intelligences Panjiva, total U.S. imports of containerized freight surged 20% in February from a year earlier and 15% more than in February 2019, extending a record sixth straight month of double-digit growth and signaling that congestion issues will continue through to the summer.
The National Retail Federation said this week it expects imports at the nations largest retail-container ports are expected to
grow dramatically during the first half of 2021.
Consumers havent let the pandemic stop them from shopping, and retailers are making sure their customers can find what they want and find it safely, NRF Vice President for Supply Chain and Customs Policy Jonathan Gold said.
Brendan Murray in London
Charted Territory
The European Union
exported 34 million doses of Covid-19 vaccines to other countries, including 9.1 million to the U.K., according to a document seen by Bloomberg. Senior EU officials urged the U.K. to come clean about its exports of vaccines, amid an increasingly terse dispute where the bloc accused Britain of having an export ban. Here's a
QuickTake assessing the state of play.
Want more on the U.K.s divorce from the European Union? Subscribe to our weekly Beyond Brexit newsletter.
Todays Must Reads
Industrial might | President Joe Bidens ambitious plan to reinvigorate manufacturing may be powerless to alter a trend in which the U.S. never fully recoups blue-collar jobs lost in recessions.

Going cold | Maersk is considering a sale of its refrigerated container business as demand for the cold-storage units surges during the Covid-19 pandemic.

Flying high | The CEO of aircraft leasing company AerCap made his most audacious move yet in a career spanning more than two decades, when Kelly agreed on March 10 to buy General Electrics jet-leasing business.

Chip winners | As the global chips shortage disrupts industries from home electronics to autos, a few small Japanese suppliers are stepping in to meeting the ballooning demand. Meanwhile, a Chinese semiconductor industry group says it has

agreed to work with its U.S. counterpart on chip-related issues, a rare example of bilateral cooperation.

Deal threatened | Australias bid to reach a free-trade deal with Europe just got a little harder, due to its refusal to set a hard target to reach net-zero carbon emissions.

Get-together | U.S. Secretary of State Antony Blinken and National Security Advisor Jake Sullivan will meet with their Chinese counterparts in Alaska next week, the State Department announced Wednesday.

Supply promise | Saudi Arabia said it would guarantee global energy security and deter further attacks on its infrastructure, days after a missile and drone assault on the worlds largest oil-export terminal.
On the Bloomberg Terminal
Bid lost | Bloomberg Law reports the process set up by the Trump administration for granting individualized exemptions from its national-security tariffs on steel and aluminum is constitutional, according to the U.S. Court of International Trade.

Concerns drawn | Penalties for trade secret theft in China have been tightened to include prison terms up to five years or more, a change in law that could be used to target foreign businesses operating in the country, Bloomberg Law reports.

Use the AHOY function to track global commodities trade flows.
Click HERE for automated stories about supply chains.
See BNEF for BloombergNEFs analysis of clean energy, advanced transport, digital industry, innovative materials, and commodities.
Click VRUS on the terminal for news and data on the coronavirus and here for maps and charts.
Like Supply Lines?
Dont keep it to yourself. Colleagues and friends can sign up here. We also publish Balance of Power, a daily briefing on the latest in global politics.
For even more: Follow @economics on Twitter and subscribe to Bloomberg.com for unlimited access to trusted, data-driven journalism and gain expert analysis from exclusive subscriber-only newsletters.
How are we doing? We want to hear what you think about this newsletter. Let our trade tsar know.