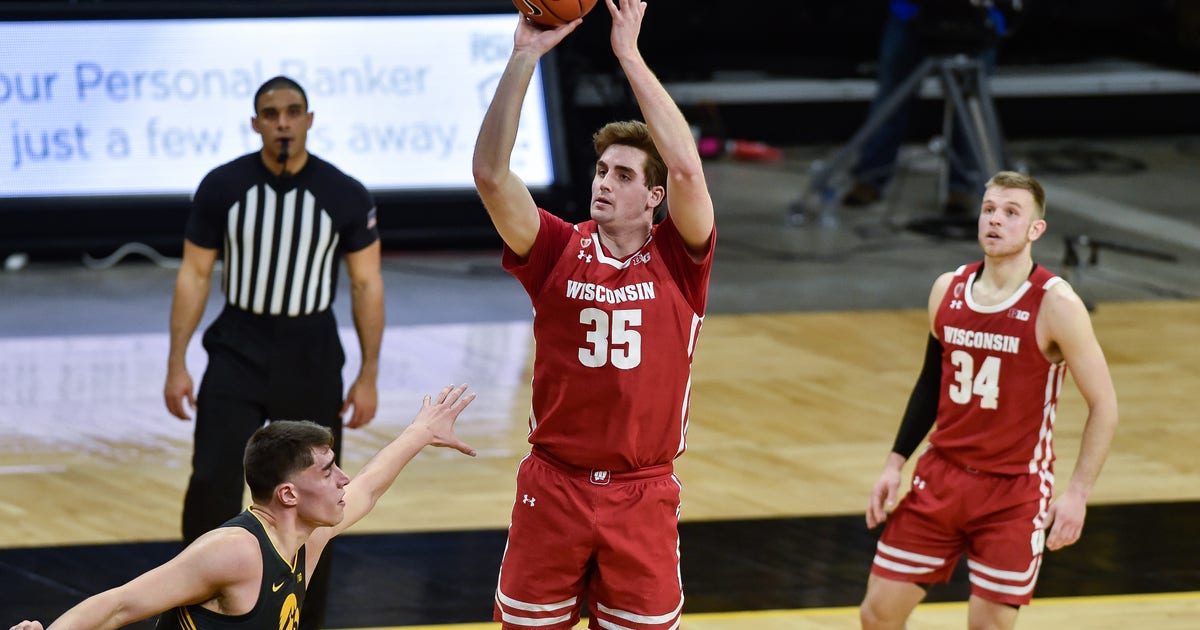 As the college basketball season heats up, FOX Sports Wisconsin rounds up what experts are saying about which seed the Wisconsin Badgers will be assigned in the NCAA tournament. This is the sixth edition of the 2020-21 bracket roundup.
As it states above, this is the sixth edition of our 2020-21 bracketology roundups on FOX Sports Wisconsin.
Throughout all six of them, its been the same story for the Wisconsin Badgers mens basketball team: Wisconsin handles bad teams but cant finish off an upset bid.
After three straight losses to Illinois, Purdue and Iowa — all ranked teams — the Badgers dropped out of the Associated Press top-25 poll on Monday for the first time all season.
That doesnt bode well for their chances to earn a decent seed in the NCAA tournament.
If theres any good news for Wisconsin fans, it's that the Badgers were included in 102 of the 103 projected tournament fields collected by Bracket Matrix, a website dedicated to compiling college basketball analysis from all corners of the internet.
In those 102 brackets, the Badgers averaged out to be a No. 7 seed, along with Missouri and Florida from the SEC and BYU of the West Coast Conference.
ESPN gifted the Badgers their best seed at No. 6, while TeamRankings.com slotted Wisconsin with a 10-seed. SB Nation, which had the Badgers as a No. 5 seed last week, dropped them to a 7-seed in their latest projections.
So, what does it all mean? Barring a deep conference tournament run this week, the Badgers will likely be given a No. 7, 8, 9 or 10 seed and will have to face one of the top two teams in their region if they get out of the first round.
Check out some of the weeks big-name brackets below:
| | | |
| --- | --- | --- |
| BRACKET | SEED | LAST WEEK |
| ESPN | 6 | 5 |
| SB Nation | 7 | 5 |
| Bracket Matrix average (103 brackets) | 7 | 6 |
| Watch Stadium | 7 | 6 |
| CBS | 7 | 7 |
| The Athletic | 8 | 6 |
| FOX | 8 | 6 |
| Haslametrics | 8 | 7 |
| TeamRankings.com | 10 | 8 |