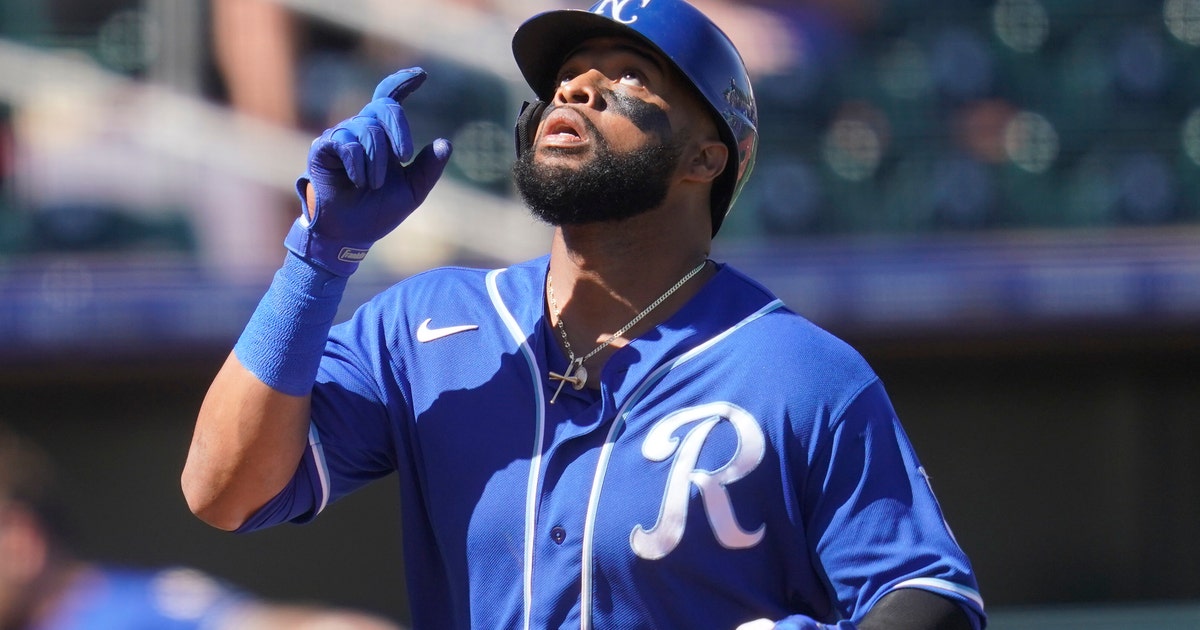 The Kansas City Royals struck early and often in Monday's 10-3 spring victory over the Oakland Athletics, improving to 7-2 in Cactus League play behind four home runs.
The Royals' romp included three runs in the first inning, two runs in the third inning and five runs in the fourth inning. Under MLB's modified spring rules, both teams agreed to end the game after seven innings.
Before the outburst, the Athletics scored first as Luis Barrea drew a hit-by-pitch with the bases loaded against Royals starter Royals' starter Brady Singer. Making his spring debut, Singer battled through a 30-pitch first inning. After holding the Athletics to one run in the opening frame, Singer's teammates rewarded him.
In the bottom of the inning, Carlos Santana answered with a two-run single to give Kansas City its first lead of the day. While a double play took Santana off the base paths, the Royals added another run in the inning when Hunter Dozier clubbed his first home run of spring, a solo shot.
Singer returned for two more innings, holding the Athletics scoreless in both. The 24-year-old hurler finished the day with five strikeouts, allowing only one run, one hit and two walks over three innings.
Santana sparked another rally for the Royals in the third inning. The veteran drove in two on his first home run this spring, extending the lead to 5-1.
In the fourth inning, Kansas City brought up nine hitters and doubled its score from the previous three innings. Michael A. Taylor, Kyle Isbel and Whit Merrifield, three of the first four hitters in the inning, collected doubles. Bobby Witt Jr. and Salvador Pérez added to the rally with home runs.
The Royals used four relief pitchers to cover the final four innings. Left-handed prospect Daniel Lynch tossed two frames, allowing two hits and two runs, but struck out three.
Up next, the Royals travel to Peoria, Arizona to take on the Seattle Mariners on Tuesday afternoon.