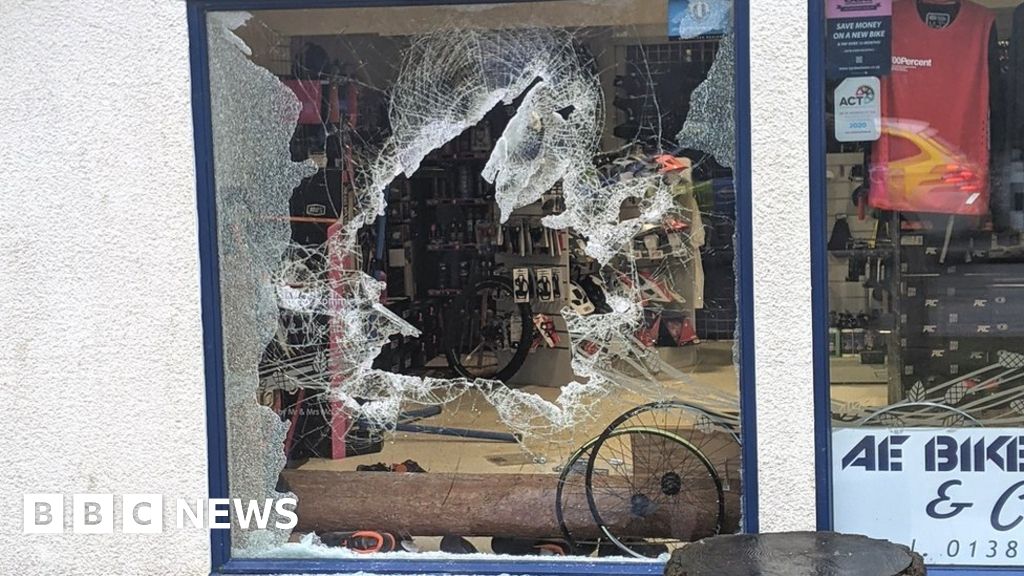 image copyrightAe Forest Cafe and Bike Shop
image captionThe break-in happened in the early hours of the morning
Thieves have made off with bikes worth more than £35,000 in a break-in at a forest shop in southern Scotland.
The incident happened at the Ae Forest Bike Shop and Cafe at about 01:30.
Police Scotland said a Santa Cruz mountain bike, three Merida electric bikes and a Mondraker electric bike were among the items stolen.
Anyone who saw anything suspicious in the village of Ae – north of Dumfries – in the early hours of the morning has been asked to come forward.
image copyrightAe Forest Cafe and Bike Shop
image captionA number of bikes were taken in the incident
Thieves smashed a window on the property before making off with the bikes.
The shop operators said they were still checking stock to establish exactly how many had been taken.
Ae Forest is one of the 7Stanes mountain bike venues across the south of Scotland.
It boasts an array of trails for cyclists of all abilities with an extreme downhill route for "serious experts".