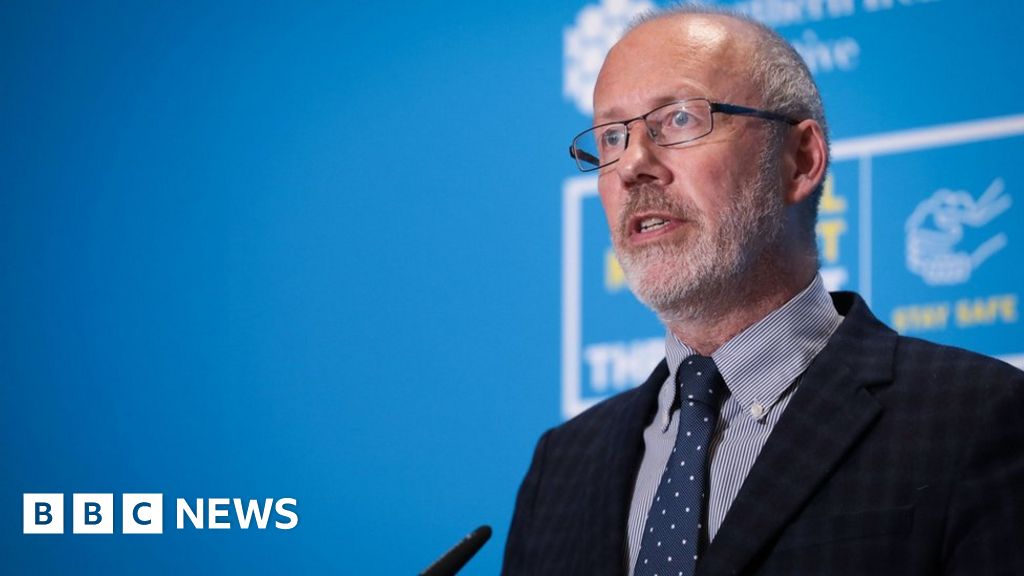 image copyrightKelvin Boyes/Press Eye/PA Wire
image captionProf Young, now NI's chief scientific adviser, was asked to provide an assessment in 2004
NI's chief scientific adviser has lost a High Court bid to block a General Medical Council (GMC) investigation of him linked to the Hyponatraemia inquiry.
Professor Ian Young challenged an investigation into his role after the death of nine-year-old Claire Roberts.
On Tuesday, senior judges said the investigation could go ahead.
The inquiry, into the deaths of five children at NI hospitals found that four of them were avoidable.
Claire died in Belfast's Royal Hospital for Sick Children in 1996. An inquest found that her death was caused by treatment she received in hospital.
Prof Young was not involved in the treatment of any of the patients.
In 2004, the then Medical Director of the Royal Group of Hospitals, Dr Michael McBride, now chief medical officer, asked Prof Young to provide an independent assessment on whether Hyponatraemia contributed to Claire Roberts' death.
image copyrightRoberts family
image captionNine-year-old Claire Roberts died in the city's Royal Hospital for Sick Children in 1996
The purpose of Prof Young's assessment was to inform Dr McBride's decision over whether to refer the matter to the coroner.
The inquiry report said that Prof Young "shifted from his initial independent role advising Dr McBride to one of protecting the hospital and its doctors".