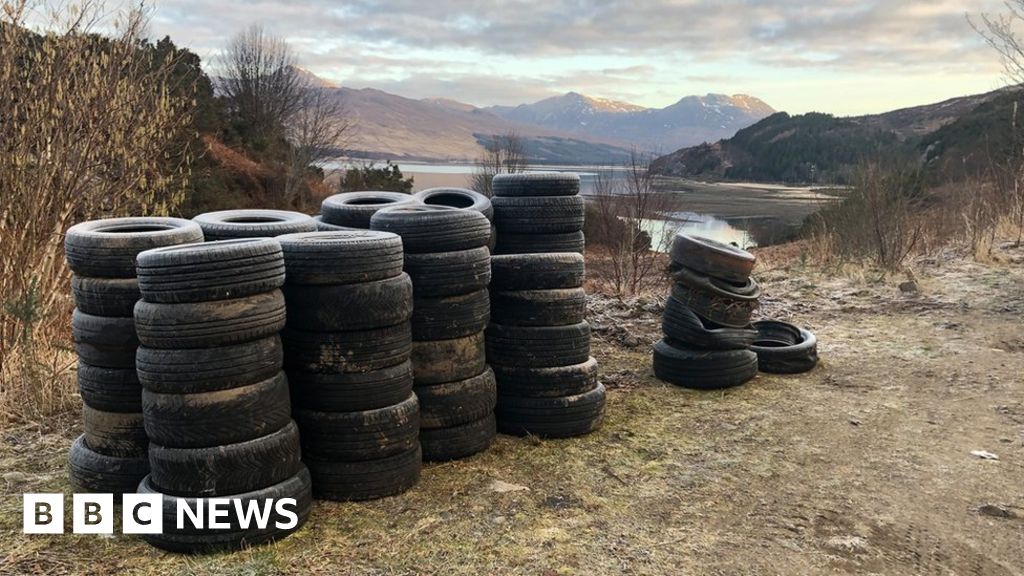 image copyrightPolice Scotland
image captionSome of the tyres found dumped near Lochcarron
Fly-tippers have dumped more than 200 used tyres near a main road in Wester Ross.
Police Scotland has appealed for information about the incident next to the A890 close to Strathcarron.
It is believed the tyres were dumped over a period of time and police have sought sightings of vehicles visiting the area near Attadale Estate.
Police said the estimated the cost to remove and dispose the tyres would run to thousands of pounds.