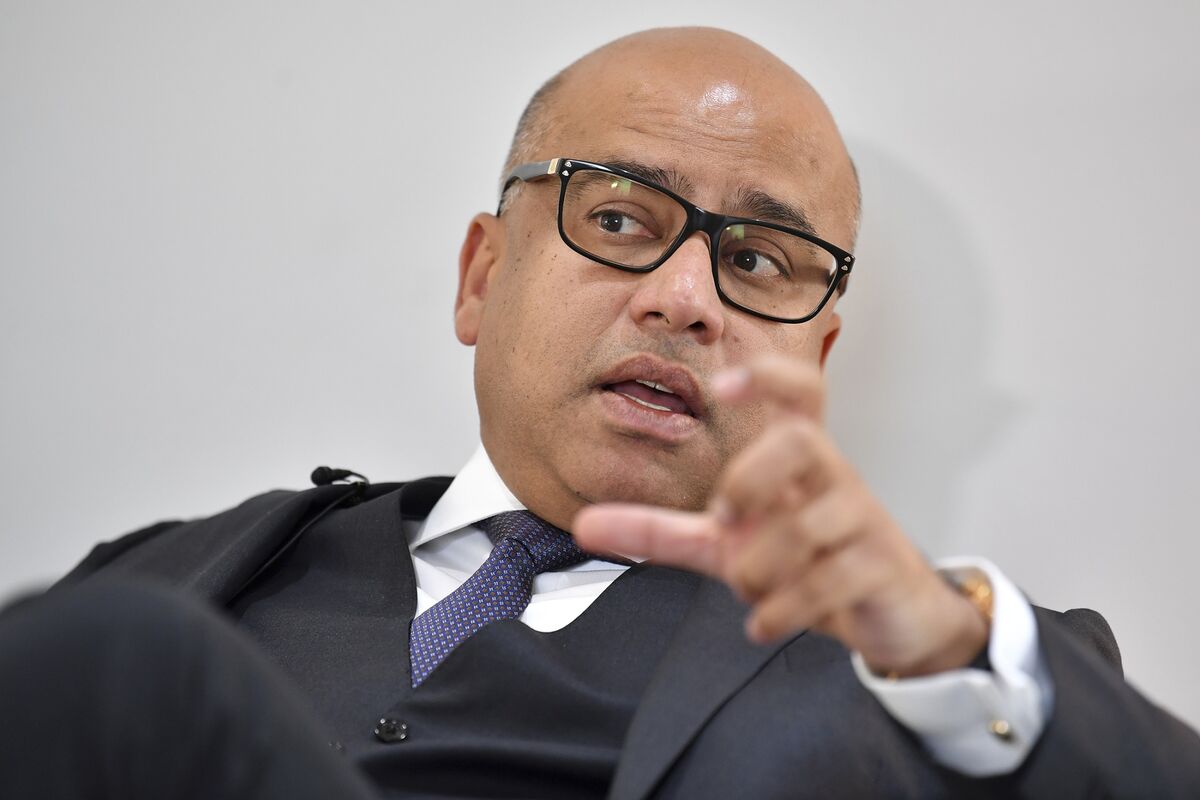 Sanjeev Gupta
Photographer: Ben Stansall/AFP via Getty Images 
The government in Scotland is being asked to clarify the scope of a guarantee it provided to an aluminum plant owned by Sanjeev Guptas GFG Alliance as pressure mounts on the company following the collapse of its biggest source of finance.
The Scottish wing of U.K. Prime Minister Boris Johnsons Conservative Party called on the administration in Edinburgh to disclose the extent of its exposure should the business get into
difficulty.
The finance secretary must provide urgent clarity, specifically in relation to how much taxpayers money may be at risk and what is being done to address that, Murdo Fraser, finance spokesman for the Scottish Conservatives, said on Tuesday. They must explain what is going on, the terms of these agreements and do everything possible to insulate public funds from unnecessary loss.
Guptas business interests in Scotland
range from steel and renewable energy to an estate and a niche bicycle manufacturer. The biggest acquisition was a hydroelectric station and aluminum smelter in the Highlands in 2016 for 330 million pounds ($459 million) from Rio Tinto.
The Scottish government lauded the deal for protecting more than 100 jobs and giving the plant a viable future. It also
provided a 25-year financial guarantee for payments from the smelter to the power plant, the size of which it hasnt disclosed citing commercial confidentiality. The agreement was signed off by the Scottish Parliaments cross-party financial committee, which includes Fraser of the Conservatives.
Job Losses
The aim is to now get the government to publicly quantify the current risk to the taxpayer should the guarantee be called upon, Fraser said, expanding on his comments in the earlier statement.
U.K. unions met with GFG executives on Tuesday amid fears of job losses nationwide. GFG has said it has enough money to safeguard its businesses. Its in talks to
negotiate a reprieve on its debt obligations to finance company Greensill Capital and prevent a rapid collapse of the metals group.
A spokesperson for the Scottish government declined to elaborate on the guarantee. Funding sources available to the GFG Alliance are commercial matters for the business, they said in an emailed response to questions last week. The Scottish government has a comprehensive security package relating to the guarantee Scottish ministers provided to the Lochaber aluminum smelter in 2016.
The government wasnt immediately available for comment following the statement from the Conservatives.
While the Conservatives are in government in the U.K., the pro-independence Scottish National Party runs the semi-autonomous administration in Edinburgh. Elections are
scheduled for May 6 with polls showing the SNP is on course to extend its 14-year spell in power.
With assistance by Harry Wilson
Before it's here, it's on the Bloomberg Terminal.
LEARN MORE