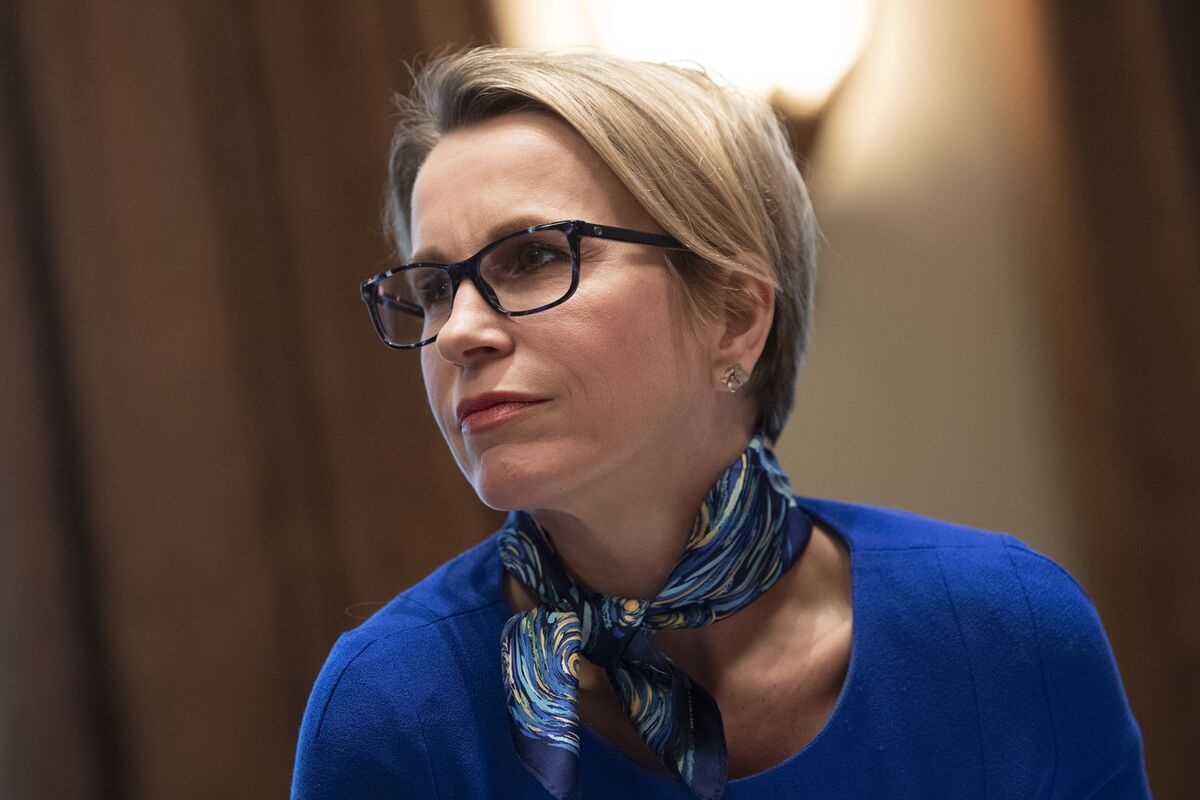 GlaxoSmithKline Plc cut its chief executive officers pay by 14% after the pandemic caused the company to miss targets for sales of vaccines against other diseases.
Emma Walmsleys total remuneration for 2020, outlined in the companys annual report Tuesday, was 7 million pounds ($9.7 million), down from 8.1 million pounds in 2019. Glaxo said the pay cut partly reflected the fact that management missed its internal budget for biopharmaceuticals, largely driven by global lockdowns keeping people away from doctors offices for routine vaccinations.
Since Walmsley took the helm of the British drug giant four years ago shes made strides to restructure Glaxo and rebuild its pipeline. The company, which has been overtaken by U.K. rival
AstraZeneca Plc in recent years in terms of profitability, is in the process of splitting its consumer and pharmaceutical businesses and plans to
more than double the number of blockbuster medicines — drugs with annual sales of more than $1 billion — by 2026.
Astra detailed executive pay in its
annual report last month, with CEO Pascal Soriot handed a total of 15.4 million pounds for 2020. Soriot, who has been running Astra for twice as long as Walmsley, has been credited with turning the companys fortunes around. Both pay packages are subject to a shareholder vote at the companies annual general meetings in the coming months. Soriot faced a
potential revolt over his pay last year that didnt come to pass. His compensation was also contentious in 2017 and 2018.
Both Astra and Glaxo have been at the forefront of efforts to develop Covid-19 vaccines and treatments, though Astra has so far met with more success. The companys shot developed with the University of Oxford has been approved for use in more than 50 countries, while a number of Glaxos partnerships have stumbled. A vaccine the company is developing with
Sanofi was
delayed last year after a dosing error.
Walmsley is paid about half the amount of some peers. Pfizer CEO Albert Bourla received
$17.9 million for 2019. Alex Gorsky, Johnson & Johnsons chief, was handed a total package of $25.4 million that year.
Before it's here, it's on the Bloomberg Terminal.
LEARN MORE