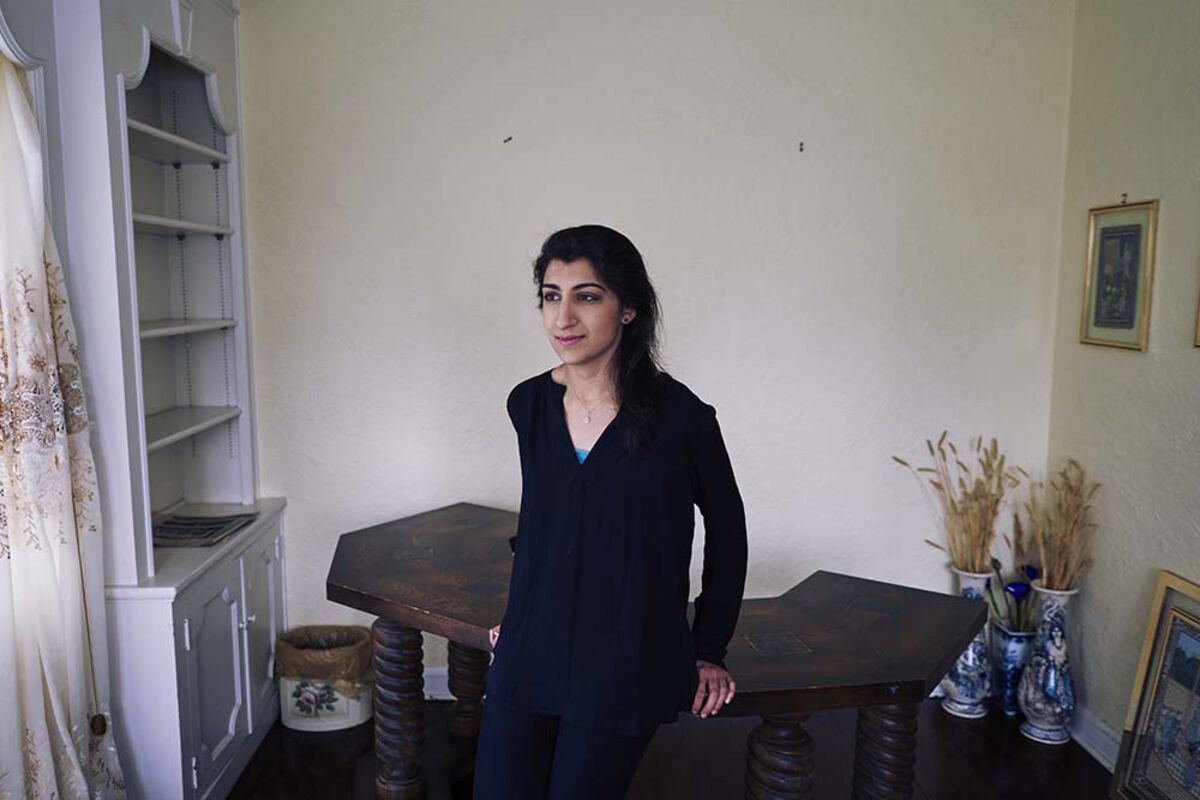 Photographer: An Rong Xu/Washington Post/Getty Images
President Joe Biden plans to nominate
Lina Khan, a Columbia Law School professor who specializes in antitrust law, to serve as a member of the
Federal Trade Commission, Politico reported Tuesday.
The pick marks the latest signal that Biden is preparing to square off against the technology industrys biggest companies. The White House declined to comment Tuesday on the matter.
Khan, whose research focuses on technology markets, previously worked as an aide to FTC Commissioner Rohit Chopra as well as for the New America Foundation and its spin-off, the Open Markets Institute. In a 2017
article for the Yale Law Journal titled Amazons Antitrust Paradox, she argued that current U.S. antitrust law insufficiently counters the anti-competitive effects of Amazon-type, platform-based business models.
Khan also served as counsel to the House Judiciary Committees antitrust panel, which conducted a 16-month investigation into tech companies and determined that the biggest internet platforms have all abused their gatekeeper power over the digital economy. The panel is
preparing to introduce legislation to reform antitrust laws.
The committees report recommended a series of far-reaching antitrust reforms, including a measure that would prohibit a dominant tech platform from operating in competition with the firms dependent on it — much the way banking laws once barred large lenders from acquiring insurers, real estate firms, and other non-banking companies. The committee also recommended restrictions on acquisitions by dominant firms.
Khans selection follows the March 5
announcement that Biden would tap another Columbia law professor, Timothy Wu, to join the National Economic Council as a special assistant on technology and competition policy.
Wu has been an outspoken advocate for aggressive antitrust enforcement against U.S. technology giants. His appointment elevates to a senior position in the administration a leading antitrust expert, favored by progressives, who has assailed the power of dominant tech companies like
Alphabet Inc.s Google and
Facebook Inc. Both companies were sued by U.S. antitrust enforcers last year for allegedly abusing their monopoly power.
If confirmed by the Senate, Khan would join the five-member FTC at a time when tech giants are grappling with a reckoning in Washington that could transform the industry.
Read more: Biden Will Signal His Stance on Monopolies With Antitrust Pick
A lawsuit the FTC and state attorneys general brought against Facebook in December could lead to the breakup of the company, while the Justice Departments complaint against Google targets the heart of its business — internet search.
Antitrust enforcers have also opened investigations of
Amazon and
Apple Inc.
Other key and as-yet unfilled antitrust positions in Bidens administration include a chief for the Justice Departments antitrust division and permanent chairman for the FTC.
With assistance by David McLaughlin, and Mario Parker
Before it's here, it's on the Bloomberg Terminal.
LEARN MORE