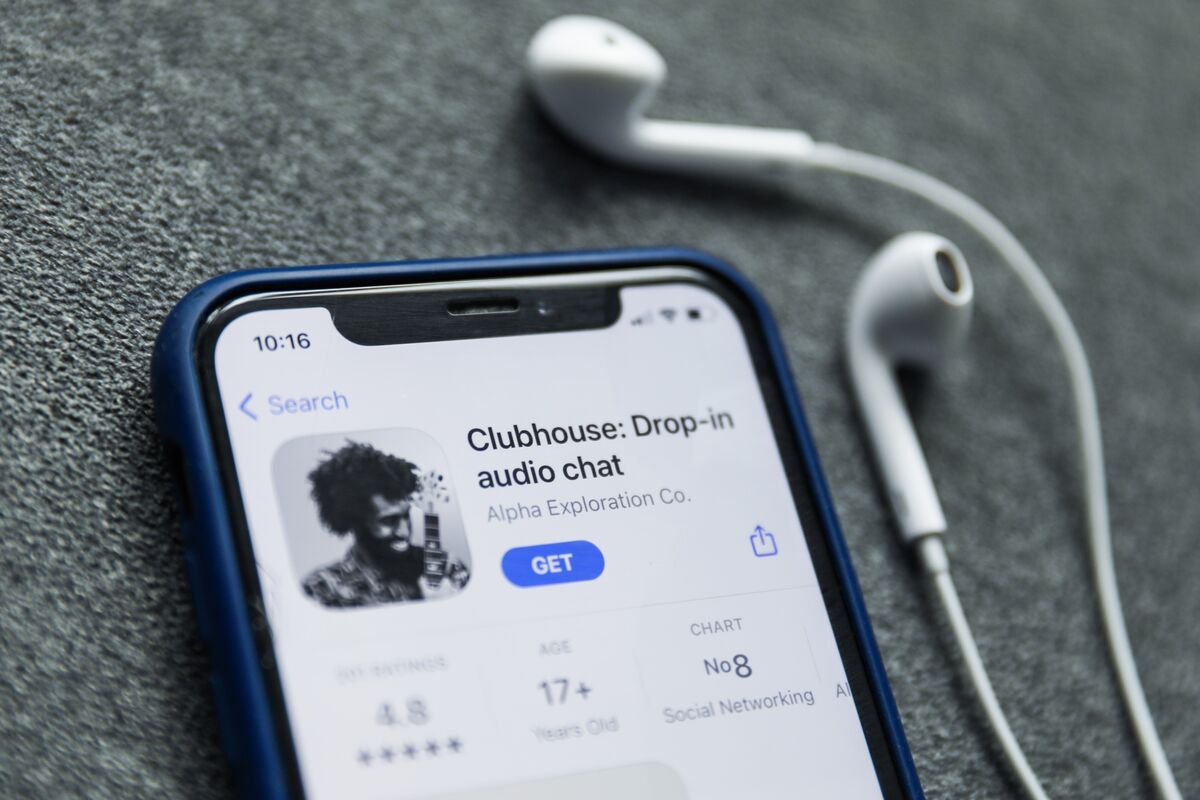 Hi all, this is Zheping in Hong Kong. Ive been playing around with an invite-only audio chat forum recently. I follow a couple of tech entrepreneurs and venture capitalists on the app, listening to them expound on everything from deepfakes to drones to user interface design. In those chat rooms, there are little buttons that let me raise my hand to speak, or leave quietly.
This isnt Clubhouse, but a Chinese copycat of Silicon Valleys latest social media fixationone of a growing number of lookalikes. 
Chinese firms are now in a mad rush to build their own version of Clubhouse. The app Im on is called Capital Coffee and was created by financial data provider JingData in less than 10 days. Its a near exact replica of the Andreessen Horowitz-backed project down to the pixel level. In a note to its users, the developers candidly admit that the app is inspired by Clubhouse, but add that it mainly serves Chinas venture capital community, not Americas.
As Ive written previously, Clubhouse became a big thing in China after Elon Musk endorsed it back in February. But the Beijing government soon blocked access to the app, giving it the same treatment as other foreign internet products like Gmail, Facebook and Twitter.
This created an opportunity for geographic arbitrage, an opening for Chinese companies to adopt and localize a proven concept from the U.S. This time, publicly listed companies like smartphone giant Xiaomi Corp. and live-streaming platforms Kuaishou Technology and Inke Ltd. are jumping on the bandwagon, as well as tiny outfits with just a handful of employees.
Most of these offerings look extremely similar to Clubhouseas well as each othereven including details like the Leave quietly button. Some even borrow the name: Ive come across Clubhorse, Clubchat and Clubtalk.
Back on Capital Coffee, I havent managed to always find topics that interest me. The app, still in beta testing, has recorded a peak of 3,000 simultaneous users, but only around 10% of them will turn on their mics and speak, JingData Chief Executive Officer Chai Yuan told me. He found users are less willing to be in the spotlight than people on Clubhouse, partly due to a cultural difference.
Its still too early to tell whether apps like Capital Coffee will make it in China. A mix of factorssuch as Beijings censorship, a lack of early-stage VC money and the dominance by social titans like Tencent Holdings Ltd. and ByteDance Ltd.will make it a difficult road for the upstarts.
Chinas super-app model is pervasive in the country, meaning that incumbent players like Tencents WeChat usually just keep adding new features rather than getting edged out by competitors. For example, within its live-streaming function, WeChat already allows users to hop onto a hosts channel with audio chats only. Why bother to try something new if your daily app already promises a similar experience?
One winner is assured among all of this, though. Clubhouse is built using the same backend infrastructure thats also used by most of its Chinese clones: Shanghai-based Agora Inc., which handles much of the apps operations. Expect some good numbers when Agora unveils its next quarterly earnings.Zheping Huang
If you read one thing
The Chinese government's decisive crackdown on Jack Ma's business empire could have a chilling effect on the country's tech industry ambitions, write Bloomberg's Peter Elstrom and Coco Liu. The move, meant to bolster Beijing's power, may wind up undermining the government's economic masterplan. 
And heres what you need to know in global technology news
The SPAC boom happened slowly, then all at oncefueling bubble anxiety. People have made a ton of money, and
they dont realize its not sustainable," says one investor. 
Cryptocurrency exchange Coinbase is said to be
valued at $90 billion as the company prepares to go public.
Facebook is integrating Instagram Reels into its
main newsfeed for some users, stepping up competition with video-based rivals like TikTok. 
GameStop stock went up
again.