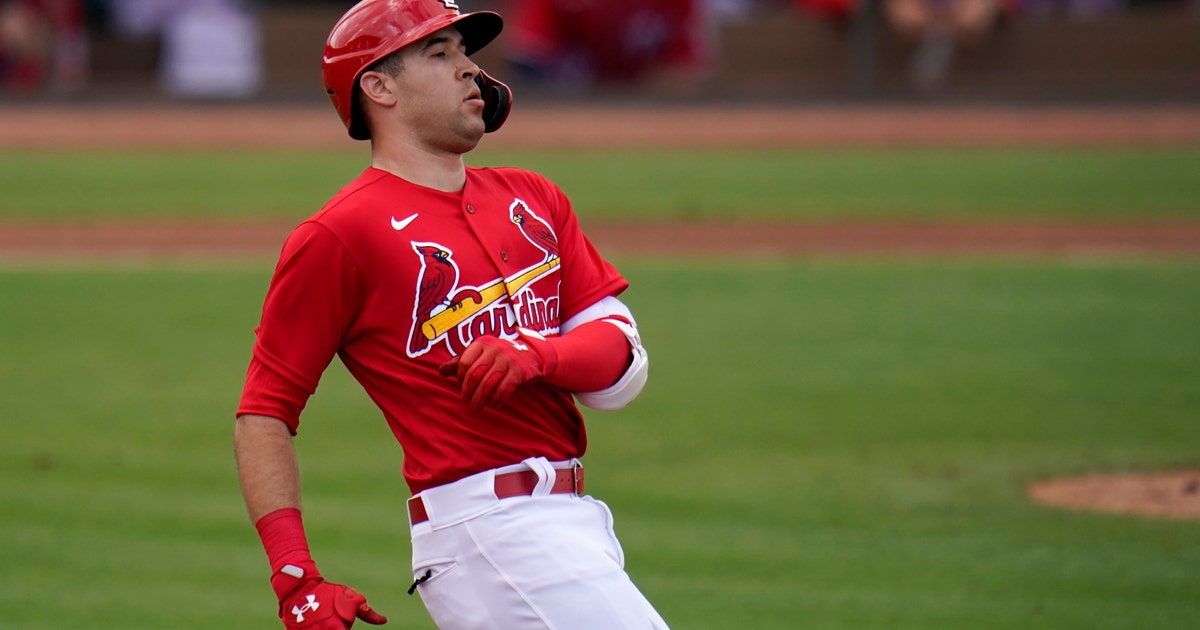 Tyler O'Neill, Dylan Carlson and Delvin Pérez sparked a seven-run day for the St. Louis Cardinals, who played to a 7-7 draw over nine innings Monday against the Miami Marlins.
The Cardinals, who opened their spring training schedule with two draws, tied for the third time in seven games and second in as many games against the Marlins. Both teams mutually agreed to end the contest after nine innings, rather than forcing extra innings.
Kwang Hyun Kim started his second game of March, facing similar struggles to his spring debut. The Marlins jumped out to a 4-0 lead in the first inning with a pair of two-run hits, a single from Garrett Cooper and a double from Isan Díaz.
Kim allowed the single to Cooper, then recorded two outs in the first inning. He was then lifted for Junior Fernández, who allowed two inherited runners to score.
The Cardinals answered with three runs in the bottom of the inning, all scoring on a bases-clearing double from Tyler O'Neill with two outs.
Kim returned to start the second inning and pitched into the third, as MLBs modified spring training rules allow a pitcher who is removed from a game to re-enter it later. Kim held the Marlins scoreless in the second and third innings, finishing the days with 2.1 innings pitched. He allowed 4 earned runs, six hits and two walks, while striking out two.
The Marlins extended their lead to 5-3 in the fourth inning on a double from Jesús Aguilar.
In the next inning, the Cardinals rallied to score four runs with two outs. Dylan Carlson tied the game with a two-run single Dylan Carlson, then Delvin Pérez delivered a go-ahead, two-run triple in the next at bat to give St. Louis a 7-5 lead.
Miami tied the game in the sixth inning when infielder Jazz Chisolm drove in two runs on a single. That capped the scoring for both teams in the matinee.
The Cardinals spoiled a few chances to take the lead late, stranding runners in scoring position in the seventh and eighth innings. St. Louis left 18 runners on base over nine innings.
With a 2-2-3 spring record, the Cardinals head to Port St. Lucie on Tuesday to take on the New York Mets.