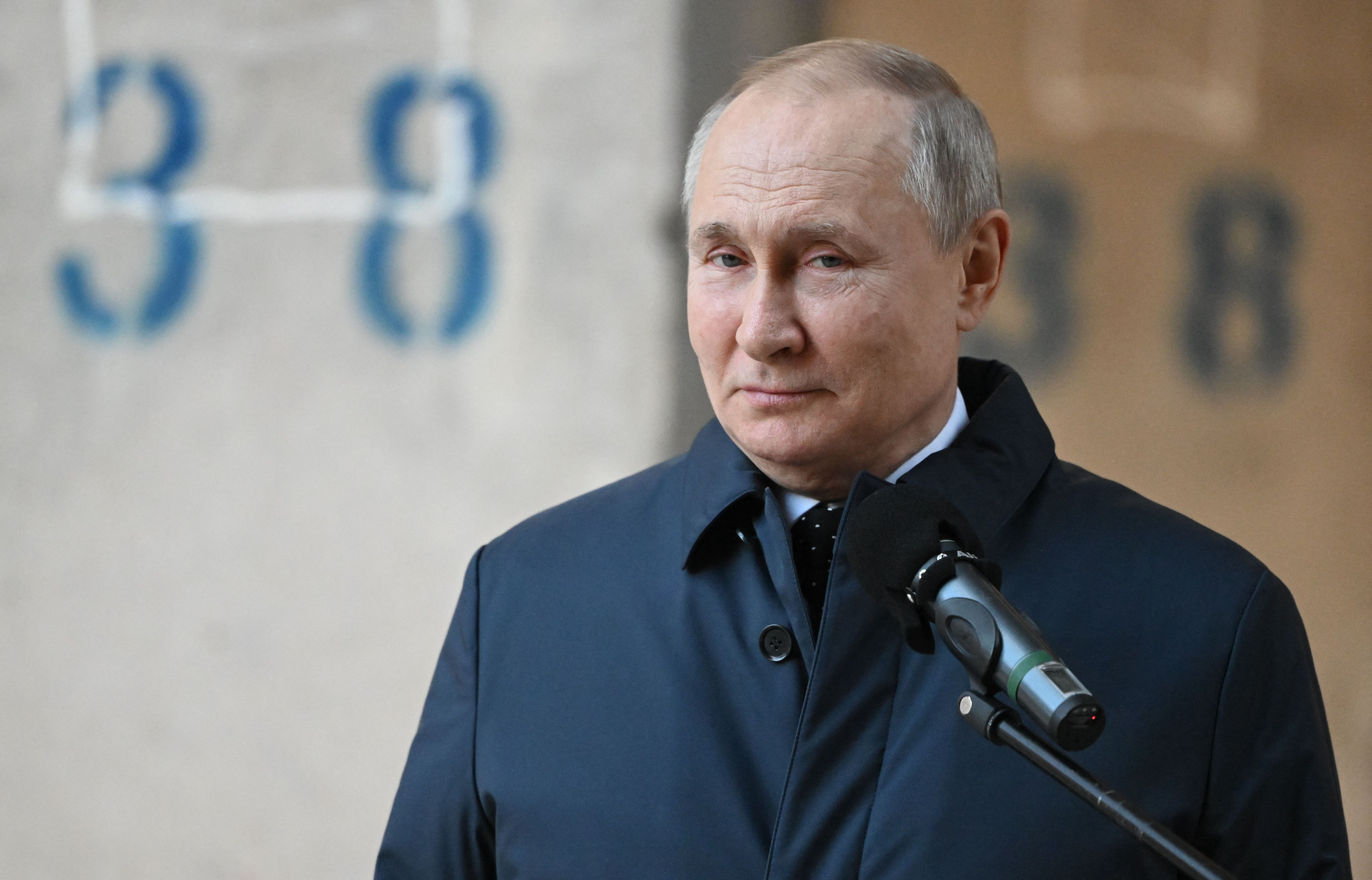 House Speaker Nancy Pelosi on Sunday announced in her Dear Colleague letter that Congress will begin taking steps "to deny Russia access to the World Trade Organization," (WTO) a move that could have severe implications on the country's economy.
"If everybody [in the WTO] did it, and particularly if Europe did it, it would be a big deal," William Reinsch, the Scholl Chair in International Business at the Center for Strategic and International Studies (CSIS), told Newsweek. "It would have a significant impact on the Russian economy."
Through membership with the WTO, countries participate in the legal agreements negotiated by the agency, affording them certain member rights, namely the ability to trade with other nations at low tariff rates. Under U.S. law this right is called permanent normal trade relations (PNTR) and prevents nations who have it from "discriminating" against it.
Because Russia joined the WTO in 2012, it received PNTR and cannot be hit with higher tariff rates than other trade partners, no matter the actions it carries out in Ukraine. If Russia was not a member of the WTO, the U.S. would not be bound to offer it PNTR, allowing it to raise tariffs, which would make Russian products less competitive in the marketplace.
Russian President Vladimir Putin's campaign against Ukraine could see Russia cut off from the World Trade Organization. Putin is shown here at the National Space Centre construction site in Moscow on February 27, 2022.Sergei Guneyev/AFP/Getty
"If we had very high tariffs or if we embargoed them, which we could do, that would force our power plants and other manufacturers to scramble to find other sources of supply, which would mean supply chain disruption products and it would be higher prices," Reinsch told Newsweek.
Currently, the U.S. imports a select number of materials from Russia, including uranium. Reinsch said those prices would jump in a number of select markets, but would not be as economically painful to the country as it would be to Europe, which purchases a greater number of Russian materials.
Nonetheless, as Ukraine continues to fight for its independence, Reuters has reported that the European Union is considering suspending its obligations to Russia under the WTO.
However, Reinsch says cutting off Russia from the WTO and reneging on its PNTR faces a significant hurdle and that is that America and the EU does not have the right to remove Russia from the group on its own. This leaves them with two options: It can take away Russia's PNTR on its own and violate WTO rules, or it can attempt to have Russia removed from the WTO, although that process has never been initiated before.
"As long as Russia is a member, we're supposed to give them the status," Reinsch told Newsweek. "It's not a good thing when the United States breaches its obligations. That's why members of Congress are also talking about, 'let's throw them out of the WTO because if they get pushed out of the WTO, then we don't have any obligations to them.'"
Kicking them out of the WTO would bring the organization into uncharted territory, Reinsch said, as it would likely require a series of two votes. The first would require two-thirds of members to vote to change the rules in order to create an expulsion process. If that happened, and Russia violated the rules around actions constituting expulsion, three-fourths would have to vote in favor of pushing the country out of the organization.
The WTO operates through consensus and generally does not vote on measures, Reinsch said, so it is unlikely such a process would be initiated. Thus, it is likely that any actions taken against Russia in relation to the WTO would consist of the U.S. and its allies electing to go against their obligations to the WTO.
"All these countries would be treating them like they were not a number, but on paper, they'd still be a member," Reinsch told Newsweek. "They just wouldn't be getting the tariff benefit."