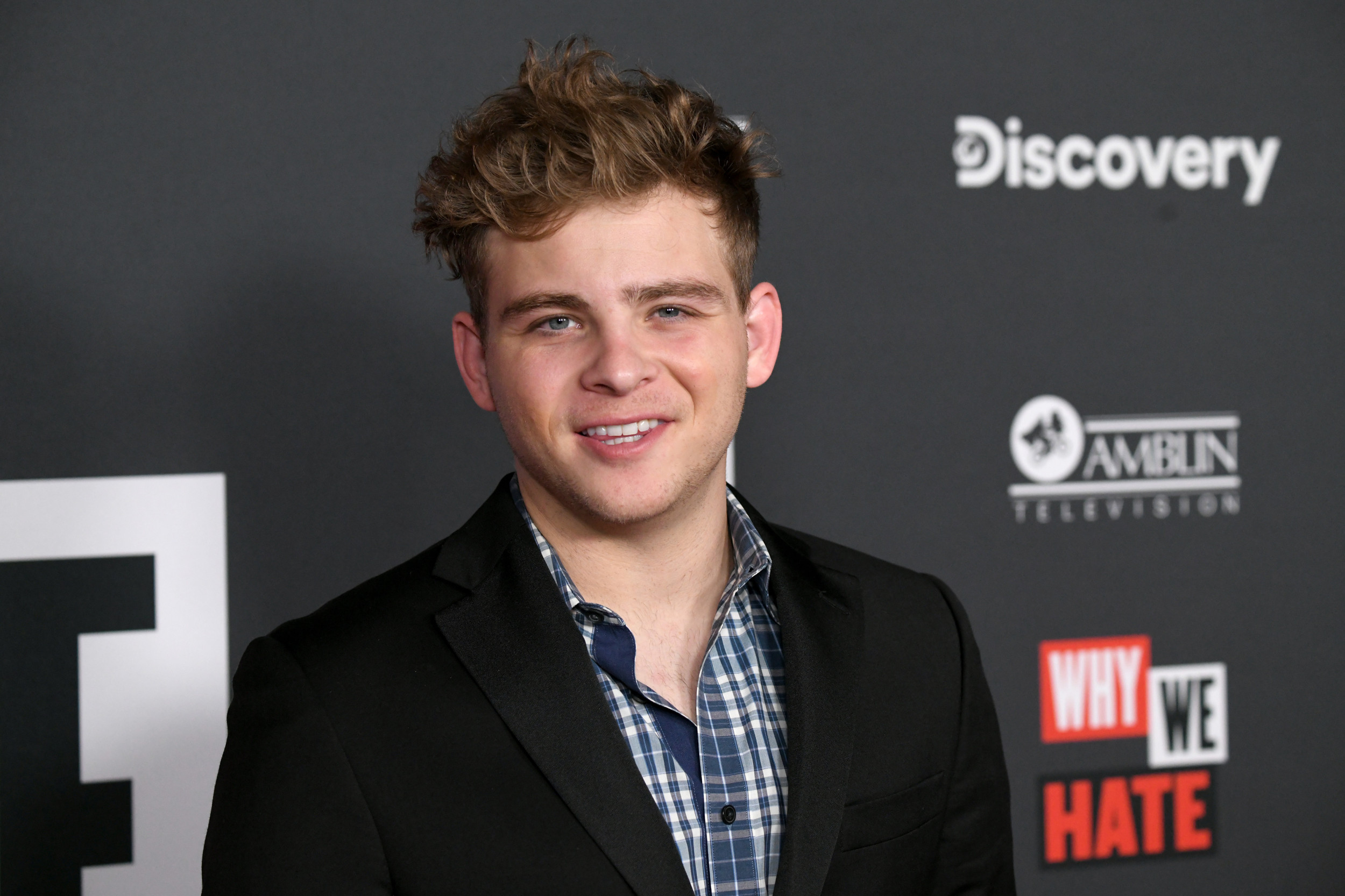 Being a child star is not easy and many young faces we grew up watching didn't quite make the transition from kid actor to a fully-fledged performer in adulthood.
Some manage to navigate successful Hollywood careers after starting at a young age, such as Leonardo DiCaprio and Drew Barrymore.
But for every child star success story there are dozens who didn't reach the same levels of stardom, whether through choice or bad luck.
Here are some child actors you might not remember.
Jonathan Lipnicki
Jonathan Lipnicki—yes the kid from Jerry Maguire. Where is he now? After finding success in a number of films as a child, like Stuart Little, Lipnicki took a break from the acting world. In recent years the now 30-year-old has appeared as a celebrity guest on reality shows like Celebs Go Dating and Worst Cooks in America.
Jonathan Lipnicki attends Discovery Channel's "Why We Hate" Premiere Screening at Museum Of Tolerance on October 07, 2019 in Los Angeles, California.Michael Kovac/Getty Images for Discovery, Inc.
Erik Per Sullivan
Malcolm in the Middle has gotten a recent revival thanks to WandaVision but whatever happened to Dewey? Now aged 29, Erik Per Sullivan keeps a low profile these days and is no longer thought to be acting.
Actor Erik Per Sullivan attends the FOX Fall Casino Party at the Cabana Club on October 24, 2005 in Hollywood, California. Stephen Shugerman/Getty Images
Abigail Breslin
Abigail Breslin was a ubiquitous face in the aughts for her roles in Signs and Little Miss Sunshine. Now aged 24, Breslin is still acting and has starred alongside Jamie Lee Curtis and Emma Roberts in Scream Queens.
AnnaSophia Robb
Famed for breaking hearts all over as Leslie in Bridge to Terabithia, AnnaSophia Robb later starred in Sex and the City prequel, The Carrie Diaries. Now aged 27, she is still acting and starred in Hulu's The Act in 2019.
Anna Chlumsky
Best known for playing the lead role of Vada Sultenfuss in My Girl, these days Anna Chlumsky is known for her role in HBO's Veep.
Anna Chlumsky attends the 71st Emmy Awards at Microsoft Theater on September 22, 2019 in Los Angeles, California.John Shearer/Getty Images
Josh Peck
The Josh in Nickelodeon's Drake and Josh. Peck, now 34, runs a comedic lifestyle YouTube channel called Shua Vlogs.
Steven Anthony Lawrence
Best known as Beans from Even Stevens, Stephen Anthony Lawrence is no longer as prominent in the acting world.
Steven Anthony Lawrence with International Truck CXT Rebecca Sapp/WireImage for Silver Spoon
Alexa Vega
Best known for Spy Kids, Alexa Vega continues to have a prolific career and has starred in Robert Rodriguez's Machete Kills and as Kiley Brenner on the music drama Nashville to name a couple.
Alyson Stoner
Famed for her role in Cheaper by the Dozen and for her dancing in Missy Elliot videos is now 27 and can be found still dancing away on TikTok.
Alexandrea Owens-Sarno
Alexandrea Owens-Sarno aka Cora aka Jack Dawson's "best girl" in Titanic is well-remembered for playing the young steerage passenger in the 90s blockbuster. These days she works in improv comedy, according to Vanity Fair.
Haley Joel Osment
Another child star who will leave our cultural consciousness is Haley Joel "I see dead people" Osment. The star of the Sixth Sense is still acting and recently starred in Amazon Prime's The Boys.
Jimmy Karz
"You can do it Brucie!" Jimmy Karz is famous for playing the cake eating Bruce Bogtrotter in Matilda. The child star had somewhat of a glow-up since then and recently made headlines when fans discovered his Instagram.
Noelle Sheldon
Baby Emma is all grown up and last year, Noelle Sheldon made headlines when she joked that her character finally woke up from a nap—delighting Friends fans all over.
Carrie Henn
Carrie Henn played the role of Newt in Aliens alongside Sigourney Weaver in 1986. Henn is now an elementary school teacher in California.
Actress Carrie Henn attends the "Aliens: 30th Anniversary" panel during Comic-Con International 2016 at San Diego Convention Center on July 23, 2016 in San Diego, California.Albert L. Ortega/Getty Images
Jake Thomas
Jake Thomas, known for playing the younger brother of Lizzie Mcguire alongside Hillary Duff was due to star in the Hulu reboot of the beloved show that has since been shelved.
The Lizzie McGuire Movie cast (L to R) Clayton Snyder, Yani Gellman, Hilary Duff, Jake Thomas, Adam Lamberg, Ashlie BrillautL. Cohen/WireImage/Getty
Mara Wilson
One of the most ubiquitous child stars of the 90s, the Matilda, Mrs. Doubtfire and Miracle on 34th Street star is no longer thought to be acting, but has become a prolific Twitter user and has written insightful pieces into her life as a world-famous child actress.
Mara Wilson arrives at the Premiere of Lionsgate's "Knives Out" at Regency Village Theatre on November 14, 2019 in Westwood, California. Jerod Harris/Getty Images
Thomas Brodie-Sangster
You may know him as the kid from Love Actually but Thomas Brodie-Sangster is still an incredibly busy actor having starred in Game of Thrones, and most recently in Netflix's The Queen's Gambit.
Thomas Brodie Sangster attends the "Stardust" Opening Film & UK Premiere during the 28th Raindance Film Festival at The May Fair Hotel on October 28, 2020 in London, England. Dave J Hogan/Getty Images
Noah Hathaway
Atreyu in the beloved 1984 fantasy film The NeverEnding Story, Noah Hathaway reprised the role for a Spotify commercial celebrating the 1980s in 2016.
Actor Noah Hathaway attends the 2011 Long Beach Comic Con held at the Long Beach Convention Center on October 29, 2011 in Long Beach, California.Albert L. Ortega/Getty Images
Henry Thomas
Known for playing Elliot in E.T. the Extra-Terrestrial, Thomas recently starred in Netflix's The Haunting of Bly Manor.
Henry Thomas attends a special screening of Netflix's "The Haunting of Hill House" at The Welsh Chapel on October 2, 2018 in London, England. David M. Benett/Getty/WireImage