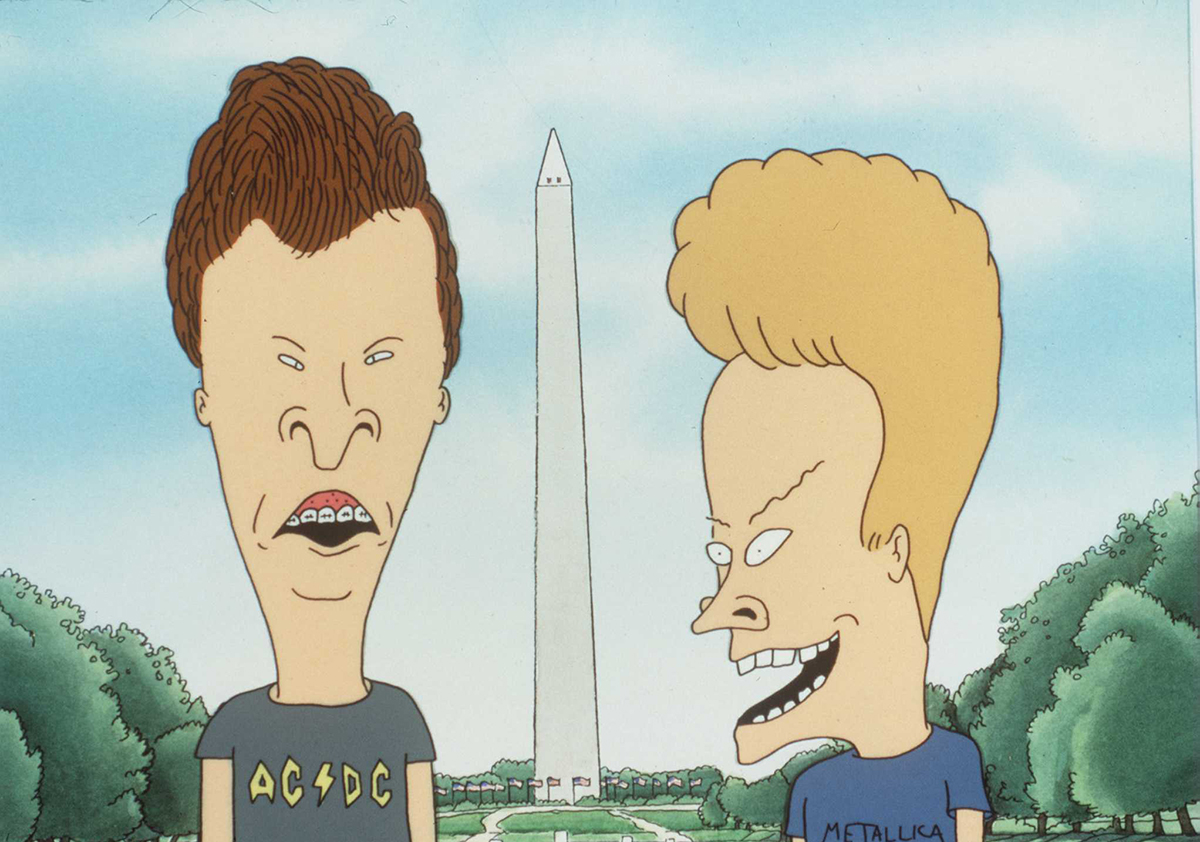 Paramount+ is the latest entrant into the 'streaming wars,' with the entertainment company ViacomCBS offering a huge array of shows and films from across the brands they own, which include CBS, MTV, BET, Nickelodeon and Paramount Pictures.
Though before the service launched, it announced a whole host of original series and movies that are coming to the service in the next few months, they did not reveal all of the archive content that was coming to the service. However, now that Paramount+ has launched, we can see exactly what the new service is offering.
The service has promised that it will be the home of 2,500 movies eventually. At the time of writing, however, the service offers close to 800 movies alongside 600 TV shows, representing decades of classic cinema and television. Read on for every single piece of content currently offered by the new streaming service.
Shows
Aaahh!!! Real MonstersAcademy Of Country Music AwardsAdam Devine's House PartyThe Adventures of Jimmy Neutron: Boy GeniusThe Adventures of Kid DangerThe Adventures of Paddington BearAdventures of Sonic the HedgehogThe Adventures of Super Mario Bros. 3Aeon FluxAerial AfricaAerial AmericaAerial BritainAerial CitiesAfrica's Hidden KingdomsAfrica's HuntersAfrica's Predator ZonesAfrica's Wild HavensAfrica's Wild HorizonsAir DisastersAir WarriorsAlaska Aircrash InvestigationsAll Grown UpAll In With Cam NewtonAll RiseAll ThatAllegra's WindowALVINNN and The ChipmunksThe Amanda ShowThe Amazing RaceAmazingnessAmerica in ColorAmerica Wild and WackyAmerica's Hidden StoriesAmerica's MississippiAmerica's Secret Space HeroesAmerican SoulAngel From HellAngkor RevealedAngkor: Land of the GodsThe Angry BeaversAnimal EmpiresAnother PeriodApocalypse: The Second World WarApollo's Moon ShotArabian SeasArchie's Weird MysteriesArctic SecretsAre You Afraid of the Dark?Are You Afraid of the Dark? (2019)Are You The One?
'Beavis and Butthead'MTV
As Told By GingerAtomic Age DeclassifiedAttack and DefendAvatar: The Last AirbenderB PositiveBaby AnimalsThe BackyardigansBaldwin HillsBar RescueBasketball WivesBasketball Wives LABeauty and The BeastBeavis and Butt-HeadBecca's BunchBehind the MusicBeing Mary JaneBella and the BulldogsThe Benson InterruptionBest of the Comedy Central RoastBeverly Hills 90210Bible HuntersBig BrotherBig Cat CountryThe Big DryBig Time RushBIG3 BasketballBlack Ink CrewBlack Ink Crew: ChicagoBlaze and the Monster MachinesBlood & TreasureBlue BloodsBlue's CluesBlue's RoomBob the BuilderBob the Builder ClassicThe Bobby Brown StoryBob Hearts AbisholaThe Bold and the BeautifulBoomtownersThe Brady BunchBrainDeadBrazil UntamedBreadwinnersBritain in ColorBubble GuppiesBullThe Buried LifeThe Burn with Jeff RossCanticosCaroline in the CityCarriers at WarCatching KillersCatDogCatfish: TrollsCBS CaresCBS Evening NewsCBS News SpecialsCBS Sunday MorningCBS This MorningCBS This Morning: SaturdayCBSN AMCBSN OriginalsCelebrity Big BrotherCelebrity DeathmatchChalkZoneThe ChallengeThe Challenge: Champs vs. StarsChappelle's ShowCheersChina From AboveChina's Dragon EmperorChina's Forbidden CityThe CityCity Wildlife RescueCivil War 360ClariceClarissa Explains It AllClone HighCloudy with a Chance of MeatballsCMT CrossroadsCoastal AfricaThe CodeCollege HillCombat ShipsCombat TrainsComedy Central PresentsComedy Central Stand-Up PresentsThe Comedy JamComedy Underground with Dave AttellCorporateCoyoteCrank YankersCrashletesCrazy MonsterCriminal MindsCritter Quest!CSI: Crime Scene InvestigationCSI: Miami
'FBI'CBS
The Daily Show with Trevor NoahThe Daily Show with Trevor Noah: Global EditionDallas Cowboys Cheerleaders: Making The TeamDanger MouseDanger Mouse ClassicDanny PhantomDariaDavid Attenborough's Great Barrier ReefDesign with the Other 90 PercentDetroitersDiaryDisasters at SeaDora and Friends: Into the City!Dora the ExplorerDouble DareDougDrake & JoshDrawn TogetherDrinks, Crime and ProhibitionThe Dude Perfect ShowEast Meets WestEight Days that Made RomeEpic Warrior WomenEpic YellowstoneThe EqualizerEurope in ChaosEurope's Last Warrior KingsEvery Witch WayEverybody Hates ChrisEvilEx on the Beach USThe ExesExtantExtreme AfricaFace the NationThe Fairly OddParentsFamily TiesFanboy & Chum ChumFantasy Football TodayFBIThe FBI DeclassifiedFBI: Most WantedFighting Irish of the Civil WarFinding JusticeFirst Ladies RevealedFishing for GiantsFlashpointFloribama ShoreFor Heaven's SakeFrasierThe Fresh Beat BandFresh Beat Band of SpiesThe GameGame On!Game ShakersGames People PlayGarden SecretsGeorge of the JungleGirl CodeGo, Diego, Go!The Good FightGood Talk with Anthony JeselnikThe Good WifeTHE GRAMMYs®️Great Blue WildGreat Lakes WildGreat Parks of AfricaThe Greatest #AtHome VideosGreatest Party Story EverThe GuardianGuardians of the WildGullah Gullah IslandGunsmokeHack Into Broad CityHalf & HalfThe Half HourHappily DivorcedHappy DaysHappy TogetherThe Haunted HathawaysHawaii Five-0Hawaii Five-O ClassicHeathcliffHell BelowHenry DangerHey Arnold!The HillsHistory in HDHit The FloorHockey on CBS All AccessHot in ClevelandHouse of AnubisHow to RockHumongous MovesThe Hunt for Eagle 56I Am FrankieI Love LucyiCarlyIncredible Flying CarsInk MasterInside Amy Schumer
'Kamp Koral' is among the new shows coming to Paramount+ at launch.Paramount+
Inside Buckingham PalaceInside Mighty MachinesInside Windsor CastleInspector GadgetInspector Gadget's Field TripInstant MomInstinctInterrogationInto the Wild ColombiaInto the Wild IndiaInvader ZimIt's a Mann's WorldJAGJeff Ross Presents: Roast BattleJerichoJersey ShoreJersey Shore: Family VacationThe Jeselnik OffensiveThe Jim Gaffigan ShowThe Jim Jefferies ShowJohn Oliver's New York Stand-Up ShowKamp KoralKenan & KelKennedy Center HonorsKenya Wildlife DiariesKey & PeeleKiller IQ: Lion vs. HyenaKnight SquadKroll ShowKung Fu Panda: Legends of AwesomenessL.A. Frock StarsLaguna BeachLand of GremlinsLand of PrimatesLassieThe Late Late Show Carpool Karaoke Primetime Special 2019The Late Late Show with James CordenThe Late Show with Stephen ColbertThe Legend of KorraLet's Make a DealThe Life of EarthLife UnexpectedLimitlessThe Living BeachThe Lost TapesThe Loud HouseLove & Hip HopLove & Hip Hop AtlantaLove & Hip Hop HollywoodThe Love BoatLove IslandMacGyverMacGyver ClassicMacro WorldsMadam SecretaryMadeMadelineMadibaMagnum P.I.Make It Out AliveMake or Break: The Linda Perry ProjectMan in the MiddleMan With A PlanThe MastersMaurice Sendak's Little BearMax & RubyMediumMelrose PlaceThe Meltdown with Jonah and KumailThe Mighty B!Mighty Cruise ShipsMighty PlanesMighty ShipsMighty TrainsMillion Dollar American PrincessesThe Missing EvidenceMission ImpossibleMoeshaMomMonkey IslandMonsters vs. AliensMoonbeam CityMr. MagooMTV CribsMTV UnpluggedMTV2's Guy CodeMummies AliveMurder In The ThirstMutt & StuffMy Life As A Teenage RobotMy Million Dollar InventionMysteries of EvolutionMysteries of the MekongMystery FilesMystic BritainNathan For YouNational Women's Soccer LeagueNature ShockNCAA on CBS
'NCIS'CBS
NCISNCIS: Los AngelesNCIS: New OrleansNed's Declassified School Survival GuideThe NeighborhoodNella the Princess KnightNellyvilleThe New Adventures of MadelineThe New ArchiesThe New Edition StoryThe New Negroes with Baron Vaughn & Open Mike EagleNextNFL on CBSNi Hao Kai-LanNo ActivityNomads of the SerengetiOcean ParksThe Odd CoupleThe Odd Couple ClassicOl Pejeta DiariesOne Day at a TimeOne DollarOobiOrangutan Jungle SchoolOswaldThe Other KingdomThe Pacific War in ColorParadise RunParental ControlParty Down SouthPAW PatrolThe Penguins of MadagascarPeppa PigPerry MasonPeter RabbitPig Goat Banana CricketPlanes That Changed the WorldPlanet SheenPolar Bear TownPolly PocketThe President ShowThe Price Is RightPrivate Lives of the MonarchsPrivate Lives of the WindsorsRank the PrankReal Husbands of HollywoodThe Real Jesus of NazarethThe Real Mad Men of AdvertisingThe Real StoryThe Real WorldThe Real World HomecomingRed & BlueReed Between the LinesReef WrecksThe Ren & Stimpy ShowRENO 911!Rest in Power: The Trayvon Martin StoryReviewRicky ZoomRideRidiculousnessRise of the SupercarrierRob Dyrdek's Fantasy FactoryRobbieRobot And MonsterRock 'N' Roll InventionsRocket PowerRocko's Modern LifeRome's Chariot SuperstarRootedRugratsRun's HouseRuPaul's Drag RaceRuPaul's Drag Race: All StarsRussell Simmons Presents Stand-Up at The El ReyRussell Simmons Presents The RuckusRussia's Wild SeaRussian Revolution in ColorS.W.A.T.Sabrina The Teenage WitchSacred SitesSalvationSam & CatSanjay and CraigThe Sarah Silverman ProgramScorpionSEAL TeamSeasons of the WildSEC on CBSSecret Life of the KangarooSecret Life of the KoalaSecret Life of the Tasmanian DevilSecret Life of the WombatSecretsSecrets of Wild AustraliaSecrets UnlockedSeriously Amazing ObjectsShark SquadShimmer and ShineSiesta KeySilent Library
'Star Trek: Picard.'CBS All Access
Single LadiesSister, SisterSmithsonian SpotlightSmithsonian Time CapsuleSnooki & JwowwSonic the HedgehogSonic UndergroundThe Soul ManSpace VoyagesSpeed KillsSpongeBob SquarePantsSports DetectivesSpy Wars with Damian LewisThe StandStar TrekStar Trek The Animated SeriesStar Trek: Deep Space NineStar Trek: DiscoveryStar Trek: EnterpriseStar Trek: Lower DecksStar Trek: PicardStar Trek: Short TreksStar Trek: The Next GenerationStar Trek: VoyagerThe StateStories from the VaultsStorytellersStrange AngelStrange CreaturesStrangers with CandyStrawberry Shortcake's Berry Bitty AdventuresSuper Bowl LVSuper Mario WorldSupercar SuperbuildSuperior DonutsSurvival in the SkiesSurvivorT.I. and Tiny: The Family HustleT.I.'s Road to RedemptionT.U.F.F. PuppyThe TakeoutTales From ZambiaThe TalkTaxiTeachersTeam UmizoomiTeen MomTeen Mom 2Teen Mom 3Teen Mom: Young & PregnantTeen MumTeenage Mutant Ninja TurtlesTell Me A StoryTerror in the SkiesTexas 6That Animal Rescue ShowThis Is Not HappeningThis Week at the Comedy CellarThe Thomas John ExperienceThe ThundermansTime Traveling BongTony AwardsTooning Out the NewsTosh.0Tot CopTouched by an AngelTough As NailsThe TroopTrue LifeTruly StrangeThe Twilight ZoneThe Twilight Zone ClassicTwin PeaksUEFA Champions LeagueUEFA Europa LeagueUEFA Women's Champions LeagueUFOs DeclassifiedUgly AmericansUnder The DomeUndercover BossUndiscovered VistasThe UnicornUntucked: RuPaul's Drag RaceThe Upside Down ShowVictoriousVindicatedVolcanic OdysseysWallykazam!Washington HeightsWaterworld AfricaThe Weapon HunterWhere on Earth is Carmen Sandiego?WhistleblowerWhy Women KillThe Wild AndesWild Birds of AustraliaWild BurmaWild CastlesWild IsraelWild Rockies
'Young Sheldon'Cliff Lipson/CBS
The Wild ThornberrysWild Wild EastWildlife IconsWingsWITS AcademyWonder PetsWonder ShowzenWonders of BurmaWorld of WeaponsWorld War II: Final DaysWWII's Most Daring RaidsThe Young and the RestlessYoung SheldonYoungerZoe Ever AfterZoey 101Zoo VetsZoofari16 and Pregnant48 Hours60 Minutes68 Whiskey7th Heaven
Movies
'The Aviator'The Aviator: Warner Bros.
100 Things to Do Before High School1492: Conquest of Paradise40 Under 40747: The Jumbo Revolution76 Days9/11: Day That Changed the World9/11: Stories in Fragments9/11: The Heartland TapesA-Bombs Over NevadaA.I. Artificial IntelligenceA.C.O.D.The Accordion KingsThe AccusedThe ActorsAdolf IslandThe Adventures of TintinAeon FluxAerial IrelandAerial New ZealandAfrica's PiranhaAgainst the RopesAl Madrigal: Why is the Rabbit Crying?Alaskan SummerAlbertAlbino AlligatorAli Siddiq: It's Bigger Than These BarsAliens Inside UsThe Amazing Johnathan: Wrong On Every LevelAmazing PigsAmerica's BadlandsAmerica's Greatest MonumentsAmerica's HangarAmerica's National Parks at 100America's Secret D-Day DisasterAmerica's TreasuresAmerica's YellowstoneAn American RhapsodyAmerican TeenAmericans Underground: Secret City of WWIAmy Schumer Presents Mark Normand: Don't Be YourselfAmy Schumer Presents Rachel Feinstein: Only Whores Wear PurpleAmy Schumer Presents Sam Morril: Positive InfluenceAmy Schumer: Mostly Sex StuffAnimals AloftAnthony Jeselnik: CaligulaAraratArctic TaleArea 51Ari Shaffir: Paid RegularArlington: Call to HonorArtie Lange: The Stench of FailureAshbyAsian Tsunami: The Deadliest WaveAsylum (2005)Atlantic CityAvalonThe AviatorB2: Stealth at WarBabelBaboon KingBaby New at the ZooThe BabysitterBackstageThe Bad News Bears Go to JapanThe Bad News Bears in Breaking TrainingBaranBattle at Sea: JutlandBattle of Little BighornBattle of Midway: The True StoryThe Battle of Normandy: 85 Days in HellBattle of Okinawa in ColorThe Beautician and the BeastBebe's KidsBelowBeowulfBest DefenseBest PlayerBetter Luck TomorrowThe Big BossBig Jay Oakerson: Live at Webster HallBig NightThe Big OneBig Questions Huge Answers with Jon DoreBig Time MovieBiker BoyzBillionaire Space ClubBird vs. Plane: Miracle on the HudsonBixler High Private EyeBlack BeautyBlack Hole HuntersBlack Snake MoanBlack WingsBlack in Space: Breaking the Color BarrierBlind Swordsman: The ZatoichiBlondie's New YorkBlue CarBlue ChipsBlue HawaiiBLURT!Bo Burnham: Words, Words, Words
'Chinatown'Photo by Herbert Dorfman/Corbis/Getty
Bon Voyage, Charlie Brown (and Don't Come Back!!)BoomerangThe Boy Who Cried WerewolfThe Boys are BackBrazil's Emerald OasisBreakdownBridget Everett: Gynecological WonderBrother NatureBruce Lee, The LegendBuffalo SoldiersBuilding Star TrekThe CaddyCall Your MotherCamillaCarlos Mencia* *Performance EnhancedCarlos Mencia: New TerritoryCarlos Mencia: No Strings AttachedCarolinaCarrie (1952)Carrier at War: The USS EnterpriseCastro's Secret ReefCatch 22Cave Crocs of GabonCharlie's Angels: Full ThrottleCharlotte's Web 2Cheetah: Race to RuleCheriChild's PlayChildren of HeavenChilean Mine RescueChina's Emperor of EvilChinatownChris Distefano: Size 38 WaistChris Hardwick: FuncomfortableChris Hardwick: MandroidChristopher Titus: The 5th Annual End of the World TourCitizen RuthCity of MenClaws of SteelClueCobra KingThe Codebreaker Who Hacked HitlerThe Comedy Central Roast of Bob SagetThe Comedy Central Roast of Bruce WillisThe Comedy Central Roast of Charlie SheenThe Comedy Central Roast of David HasselhoffThe Comedy Central Roast of Donald TrumpThe Comedy Central Roast of Flavor FlavThe Comedy Central Roast of James FrancoThe Comedy Central Roast of Justin BieberThe Comedy Central Roast of Pamela AndersonThe Comedy Central Roast of Rob LoweThe Comedy Central Roast of William ShatnerConsole WarsThe CoronationCOVID: Our Lockdown in ShanghaiCrazy PeopleCreatures of the LagoonCrocodile Dundee IICrocodile Dundee in Los AngelesCrowning New YorkCruise Ship Down: Saving ConcordiaThe Crying GameD-Day and the DambustersDL Hughley: Shocked & AppalledDL Hughley: The Endangered ListDan Soder: Not SpecialDance FlickDaniel Tosh: Happy ThoughtsDarwin & The Beagle's ScandalDave Attell: Road WorkDavid Spade: My Fake ProblemsThe Day Hitler DiedThe Day Kennedy DiedThe Day The Bomb DroppedDean SpanleyDear FrankieDemetri Martin. Person.Demetri Martin. Standup Comedian.Denis Leary & Friends: Douchebags and DonutsDeon Cole: Cole Blooded SeminarDesert Warriors: Lions of the NamibDesigning DogsDetective StoryDiana and the PaparazziDiana: The Day We Said GoodbyeDinosaur Cold CaseDomestic DisturbanceDown to EarthDr. Wai in the Scriptures With No WordsDragon IslandDragon LordDragons ForeverDragonslayerThe DuchessDung DynastyEagle vs SharkEarth From Outer SpaceEast Is EastEddie Murphy: Raw
'The Godfather;Paramount Pictures
El DoradoElectionElectric AmazonElectrified: The Guitar RevolutionElephant KingThe Elephant ManElephants in the RoomElizabethtownEnemy At The GatesEpic Warrior Women: VikingsErskineville KingsEscape from Mr. Lemoncello's LibraryEscape to the Great Dismal SwampEsther Povitsky: Hot For My NameEugene Mirman: An Evening of Comedy in a Fake Underground LaboratoryEvolutionExistenzExtractThe FacultyFailure to LaunchA Fairly Odd ChristmasA Fairly Odd Movie: Grow Up, Timmy Turner!A Fairly Odd SummerFairytale: A True StoryThe Fake News with Ted NelmsFall of Japan: In ColorFinding Life in Outer SpaceFist of FuryFlashbackFlying High with Phil KeoghanFrankie and Johnny (1991)FreshFreud's Naked TruthsFridaFrom Dusk Till DawnFull Tilt BoogieFun in AcapulcoFunny About LoveGame of DeathGenius in AmericaGeorgiaGhost Cat: Saving the Clouded LeopardGhost TownThe Ghost and the DarknessThe GiftThe Girl Who Talked to DolphinsThe Glass ShieldGoatface: A Comedy SpecialGoddamn Comedy JamThe GodfatherThe Godfather Part IIThe Godfather Part IIIGolden DoorGone Baby GoneThe Goods: Live Hard, Sell HardGorillas of GabonThe Gospel of Jesus's WifeGotta DanceThe Grass Is GreenerGrease 2Grease Live!Great SnakesGreat White Code RedGreatest Show on EarthThe Green Book: Guide to FreedomGun Trucks of VietnamHaiti's Treasures: Out of the RubbleHalf-Shell Heroes: Blast to the PastHalloween VIII: ResurrectionHalloween H20: 20 Years LaterHamburger HillHannibal Buress: Animal FurnaceHannibal Buress: Live from ChicagoHannibal's March on RomeHappy ChristmasHappy, TexasHarlem NightsHatariHav PlentyThe Heart of the GameHeartburnHey Arnold! The Jungle MovieHey Arnold! The MovieHippo GanglandsHippos After DarkHitler's RichesHockney: Seeing BeautyThe HoleHoney Badger GritHouse ArrestHouse of Sand and FogHouse of YesHover Racers: Flying on AirHow the Toys Saved ChristmasHow to Clone a Woolly MammothHozier: The Church TapesHumboldt: Epic ExplorerThe Hunt for Bin LadenThe Hunt for Escobar's Hippos
'Raiders of the Lost Ark'Paramount Pictures
Hunt for the Lost SuperfleetHunt for the Nazi Gold TrainThe HuntedHunting the HammerheadI'm Not ScaredI.Q.Ice Bridge: The Impossible JourneyiCrocodileImagine ThatThe Importance of Being EarnestIn Search of SantaAn Inconvenient TruthIncredible Animal MomentsThe Incredible Bionic ManIncredible Flying Jet PacksIndiana Jones Raiders of the Lost ArkIndiana Jones and the Temple of DoomIndiana Jones and the Last CrusadeIndiana Jones and the Kingdom of the CrystalInfernal Affairs (Wu Jian Dao)IntersectionThe InterventionIntimate StrangersInto the Puma TriangleInvasion of the Body Snatchers (1956)IrisIron MonkeyIslands of CreationIslands of FireIsle of ChimpsIt Takes TwoThe Italian Job (1969)Italian for BeginnersJB Smoove: That's How I Dooz ItJackie BrownJackie Chan's Project AJackie Chan's Project A2 (A Gai Waak Juk Jaap)JadeJaguarlandJames Davis: Live from the TownJeff Dunham's Completely Unrehearsed Last-Minute Pandemic Holiday SpecialJeff Ross Roasts AmericaJeff Ross Roasts CopsJeff Ross Roasts Criminals: Live At Brazos County JailJeff Ross Roasts the Border: Live From Brownsville, TexasJeff, Who Lives at HomeJefferson's Secret BibleJinxedJo Koy: Don't Make Him AngryJo Koy: Lights OutJoe DeRosa: You Let Me DownJoe List: I Hate MyselfJoe Rogan: Rocky Mountain HighJohn Mulaney: New In TownJohn Oliver: Terrifying TimesJohnny SuedeJordan Klepper Solves GunsJoy of SexJustin Bieber: Never Say NeverKate and LeopoldKennedy's Suicide BomberKiller HornetsKiller in the CavesKing Tut's Final MysteryKing of the Desert LionsKingpinKings of the DesertKristen Schaal: Live at the FillmoreKumail Nanjiani: Beta MaleKurt Braunohler: Trust MeKurt Metzger: White PreciousKyle Kinane: "I Liked His Old Stuff Better"Kyle Kinane: Loose in ChicagoKyle Kinane: Whiskey IcarusThe Ladies Man (1961)LadybugsThe Last BuffaloLaws of the LizardLeaving Earth: Or How to Colonize a PlanetLegend of Lead BellyLegends of the Hidden TempleLemony Snicket's A Series of Unfortunate EventsLeopard Fight ClubLeopard HuntressThe Leopard RocksLet It RideLethal AttractionsLiar, Liar, VampireA Life Among MonkeysLincoln's Last DayLincoln's Washington at WarLions UnleashedLions in Battle 2Little DarlingsThe Lockerbie BombingThe LookoutLoose at the ZooLost City of GladiatorsThe Love GuruLove Me if You Dare
Love, RosieThe Lovers on the BridgeLucky NumbersMLK: The Assassination TapesMad Hot BallroomMadagascar: Africa's GalapagosThe Magdalene SistersMake America Great-A-Thon: A President Show SpecialThe Man Who Shot Liberty ValanceMarilyn Monroe for SaleMass Extinction: Life at the BrinkThe Massively Mixed-Up Middle School MysteryMatt Braunger: Shovel FighterMemphis Belle in ColorThe Men Who Brought the DawnMichael Kosta: Detroit. NY. LAMicrocosmosA Mighty HeartMighty Ship at War: Queen MaryMillion Dollar American Princesses: Meghan MarkleMillion Dollar American Princesses: Meghan and HarryMimicMindhuntersMinority ReportMission Critical: Amphibian RescueMission ImpossibleMission Impossible 2Mission Impossible 3Mommie DearestMonkeys of BiokoMorning GloryMostly MarthaThe Mountain Lion and MeMy Baby's DaddyMy Big Bollywood WeddingMy Bloody ValentineMy Boss's DaughterMy Journey with a Polar BearMysteries of the RainforestMystery In YellowstoneMystery of the Hope DiamondMystery of the Lost PyramidMystical Journey: Kumbh MelaNacho LibreNaked Gun ​2 1⁄2: The Smell of FearNaked Gun ​33 1⁄3: The Final InsultNaked Mole RatsNamibia's Wild WondersNapoleon's WaterlooThe Nasty GirlNatasha Leggero: Live at Bimbo'sNate Bargatze: Full Time MagicNature's MatchmakerNeal Brennan: Women And Black DudesNecessary RoughnessNepal Quake: Terror On EverestNeverwasNextNick Kroll: Thank You Very CoolNick Swardson: Seriously, Who Farted?Nick Swardson: Taste ItNick of TimeNight Falls on ManhattanThe Night ListenerThe Night We Never MetNightmare on EverestNikki Glaser: PerfectNobody's FoolThe Nutty ProfessorThe Obama Years: The Power of WordsAn Ocean Mystery: The Missing CatchThe Odd CoupleNeil Simon's The Odd Couple IIOne Crazy CruiseOpen SeasonOperation CondorOperation Condor II:The Armour of the GodsOrdinary PeopleThe Original Kings of ComedyThe Out-of-TownersPanama's Animal HighwayParis Terror Attack: Charlie HebdoPatrice O'Neal: Elephant in the RoomPatton Oswalt: Tragedy Plus Comedy Equals TimePaul F. Tompkins: Laboring Under DelusionsThe PeacemakerThe Perfect ScorePet SemataryPet Sematary IIPete Davidson: SMDPete Holmes: Nice Try, the DevilThe PhantomPicturing the President: George WashingtonPicturing the PresidentsPineroPinocchioPlanes, Cranes and RocketsPocahontas: Beyond the MythPolar Bear SummerPompeii: The Dead Speak
'The SpongeBob Movie: Sponge on the Run'Paramount
Pootie TangThe Portrait of a LadyThe Predator CoastA President Show Documentary: The Fall of Donald TrumpThe President Show: A Nation In PiecesPret-A-PorterPretty BabyPrincess Diana's 'Wicked' StepmotherPrivate PartsThe Prize Winner of Defiance, OhioProphecyThe Queen at 90Queen of the PythonsThe Queens of ComedyThe Quiet AmericanRace for Your Life, Charlie BrownRagsRaiders of the Jade EmpireRainmakerRat Race (2001)Rattlesnake Road TripThe Real Lion QueenReindeer GamesRemembering Vietnam: The Wall at 25The RingRise of Tokyo in ColorThe Rise of the Killer VirusThe RivalsRoad to PerditionRoman HolidayThe RomanticsRomeo and Juliet (1968)Ron Funches: Giggle FitRoy Wood Jr.: Father FigureRoy Wood Jr.: No One Loves YouRufusRufus 2Rugrats Tales from the Crib: Snow White Tiny ChristmasRugrats Tales from the Crib: Three Jacks and a Beanstalk SwindleThe RuinsRules of EngagementRussell Brand in New York CitySEAL DogSabrinaSacred Sites: IrelandSadio Mané – Made in SenegalThe SaintSam Morril: I Got ThisSame Kind of Different as MeSamsaraSamurai Warrior QueensSands of the KalahariSanta HuntersSchool TiesSearching for Bobby FischerSecondsSecrets of the HiveSeizing Justice: The Greensboro 4The Seven Dwarfs of AuschwitzShaftShark GanglandsShark GirlShe's Having a BabyShe's Out of My LeagueShe's So LovelyA Shot to Save the WorldShuttle Discovery's Last MissionSiege of MasadaA Simple PlanFrank Miller's Sin CitySinking The Lusitania: An American TragedySkateboard NationThe SkullSmall SoldiersSnow DaySoapdishSocial AnimalsThe SoloistSome Kind of HeroThe Son's RoomSonatineSpace Shuttle: Final CountdownSplitting AdamThe SpongeBob Movie: Sponge on the RunSpy Kids 3-D: Game OverThe Spy in the Hanoi HiltonStar Trek IV: The Voyage HomeStar Trek GenerationsStar Trek: First ContactStar Trek: NemesisA Star-Spangled Story: Battle for AmericaStarting OverStaying AliveStealth: Flying InvisibleSteve Rannazzisi: Breaking DadSteve Rannazzisi: ManchildStonehenge EmpireThe StoogeStranded: Alpine Air CrashStrike!Stunt Woman
'Trainspotting'Miramax
The Sum of All FearsThe Supercar StorySupercopSuperstarSurviving the SerengetiSweeney Todd: The Demon Barber of Fleet StreetSwindleThe SwitchT.J. Miller: No Real ReasonTadpoleTales from the Darkside: The MovieTanks of FuryThe Teacher Who Defied HitlerTeaching Mrs. TingleThe Day We Walked on the MoonThe Thing Called LoveThings We Lost in the FireThrough The Fire: The Legacy of Barack ObamaTiger TalesTiger on the RunTill Human Voices Wake UsThe Time MachineTiny ChristmasTitanic's Fatal FireTitanic's Final MysteryTitanoboa: Monster SnakeTo Catch a ThiefTodd Barry: Super CrazyTommy BoyTop Secret!Top Ten Deadliest BeastsTracy Morgan: Bona FideTrainspottingThe TravelerTreblinka: Hitler's Killing MachineTrevor Moore: High In ChurchTrevor Moore: The Story of Our TimesThe True Story of the Mary CelesteTsotsiTwin SistersTwinkle Twinkle Lucky StarsTwistedTwo BitsUnbelievable Flying ObjectsUncommon Courage: Breakout at ChosinUndertaking BettyUndisputedAn Unfinished LifeThe UninvitedUnited States of DrinkingThe Unknown Flag Raiser of Iwo JimaUnzippedUp in SmokeV-Day: Volcanic PlanetV2: Nazi RocketValentinVanilla SkyThe Very Thought of YouVictorian Rebel: Marianne NorthViper QueensThe Virgin SuicidesVirtuosityVolcanoes: Dual DestructionWaco: The Longest SiegeA Walk on the MoonWalter Latham's Comedy Soul FestivalWalter Latham's Kings of Comedy PrimetimeWanda Sykes: Tongue UntiedThe War of the WorldsWe Were SoldiersWe're No AngelsWe're No Angels (1989)The Weather ManWes Craven Presents: DraculaWheels on MealsWhen Pigs FlyWhen Whales Walked: Journeys in Deep TimeWhite House RevealedWhitney Cummings: I Love YouThe Wild Thornberrys MovieWill PennyWings of HonorWolf vs. BearWorld Trade CenterWorld War II Spy SchoolWorld's Biggest BeastsWorld's Finest Cars: The Insider's GuideWorld's Most Dangerous SharkWorld's Smallest PlanesWorlds of Sound: The Ballad of FolkwaysYoung Sherlock HolmesYours, Mine, and OursZeus and RoxanneZodiacZoolander: Super Model