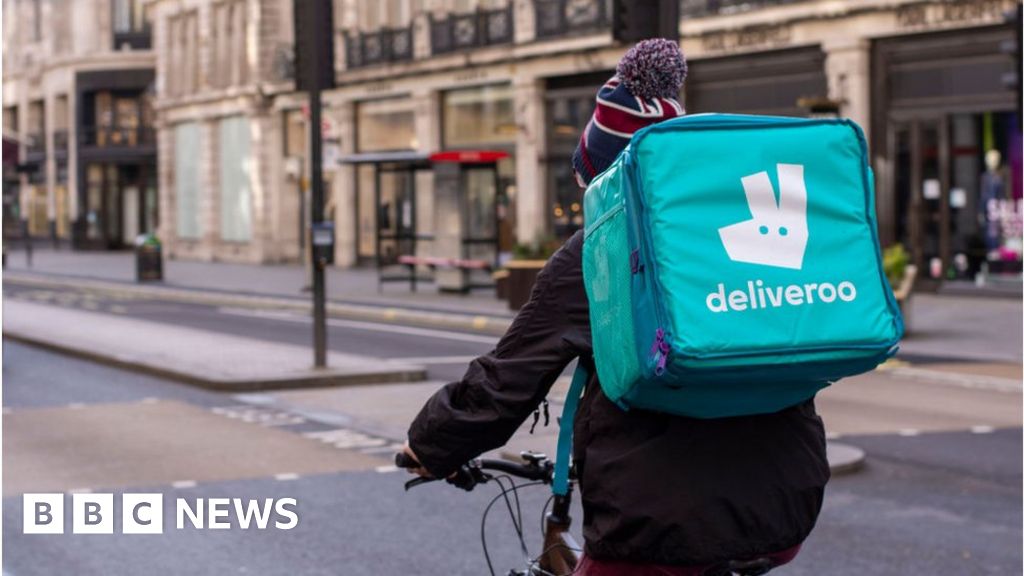 image copyrightSOPA Images
Deliveroo is to list its shares in London in a move that could reportedly value it at about $7bn (£5bn).
The food delivery firm has seen demand soar in the pandemic, as restaurants forced to close to dine-in customers have signed up to its platform.
Deliveroo, which operators in 12 markets, said it was committed to making the UK its "long-term home".
It comes after the government proposed new stock market rules that would benefit start-up technology firms.
These would create two different classes of shares with differential voting rights, giving founders more say in key decisions.
The rules – designed to make London a more attractive place to list – would mirror those of the US, but some fear it could create a riskier trading environment.
Will Shu, who founded Deliveroo in London eight years ago, said the city was "a great place to live, work, do business and eat".
"That's why I'm so proud and excited about a potential listing here."
He added that the firm, which has been criticised over its treatment of workers in the past, wanted to give consumers choice, restaurants "new opportunities", and provide riders with "great work".
The plan comes after a flurry of technology firms have listed their shares in 2021, including gift card retailer Moonpig.
Commenting on Deliveroo's announcement, Chancellor Rishi Sunak said: "The UK is one of the best places in the world to start, grow and list a business – and we're determined to build on this reputation now we've left the EU.
"That's why we are looking at reforms to encourage even more high growth, dynamic businesses to list in the UK."