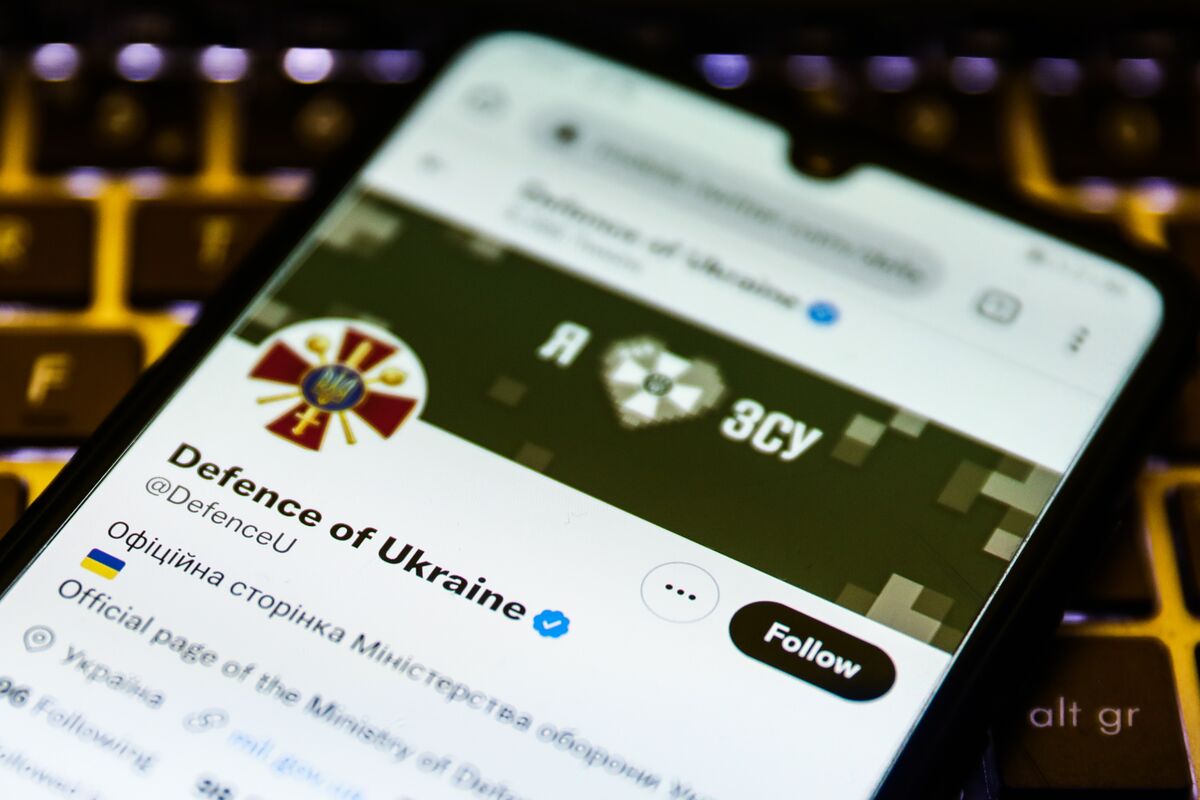 Hi everyone, its Jack in Washington. While Ukraine is asking the world for armaments, its also enlisting a global cyber army to attack Russian interests. But first
Todays top tech news:
Ukraine asks for hackers help
Two days after Russian military forces launched an attack, Ukraines minister of digital transformation, Mykhailo Fedorov, asked hackers for help.  
Within days, a loose group of worldwide volunteers and the countrys cyber police have answered
his call on Twitter, organizing in a channel on the messaging app Telegram to organize attacks
against the aggressors web resources. Theyve tried to disrupt Russia and neighboring Belarus,a close ally, by launching attacks against oil companies, top banks and other important government and critical information systems.
The massive cyberattacks, as the Ukrainian government has dubbed the activity, isnt necessarily a new strategy. But Fedorovs explicit call for a hacker army is a striking addition to a war where Ukrainian soldiers are outnumbered by a larger Russian military. (As of late Tuesday, Ukrainian forces  bolstered by a swath of their fellow citizens maintained control of key cities, including Kyiv, and rebuffed Russian advances.)
The hackers handiwork has claimed to hit transportation networks, websites and even the basics of internet connectivity. My colleague Ryan Gallagher
reported that one group, the Cyber Partisans, said it paralyzed Belarus rail system in an
effort to slow Russian military movements. Another 
claimed he permanently broke thousands of internet routers in Russia. Hundreds of hacktivists
around the world have responded to Ukraines call, according to one estimate. 
The activity represents a noteworthy change in whos directing attacks in Eastern Europe. For years, state-sponsored Russian hackers allegedly carried out some of the most high-profile attacks against Western organizations, including the supply-chain attack involving
SolarWinds Corp. and breaching the Democratic National Committee during the 2016 presidential campaign. The Kremlin has denied involvement in cyber-espionage.
And while the impact of pro-Ukrainian attacks appears limited, they come as groups of hacktivists are trying to counter Kremlin-backed disinformation. One group, called cyber elves, have used social platforms to get front-line news to the public before Russian propaganda has a chance to take hold, says Adéla Kleková, a researcher who documented their efforts.
The role of the non-state activist is growing, she told me. 
The IT Army of Ukraine, promoted by the countrys digital transformation
office, has been among the most vocal on social media in soliciting help for directed cyberattacks. With a heap of defiance and a slate of hashtags, the army has roused hackers to its national defense.
Hackers all around the world: target #Belarus in the name of #Anonymous. Let them know we do not forgive, we do not forget. We are united, one
tweet said Monday amid initial peace talks with Russia. We are relentless.
Unfortunately for Ukraine, cyberattacks cut both ways. On Monday, multiple websites tied to the countrys embassies were unreachable, with officials suggesting that hackers sympathetic if not directly tied to Russia were responsible. Some websites were temporarily down while the government recovered from a round of attacks, said Victor Zhora, deputy chief of Ukraines information-protection service, referring to the Ministry of Foreign Affairs.
Its certainly more important to resist the aggressor and save lives during these challenging times, he said. 
Elsewhere, cyberattacks by volunteers or governments  may escalate, a prospect thats already
worried major financial institutions in the U.S. that fear reprisals from sanctions against Russia.
You ignored our warning, it looks like Belarus and Russian banks may have same vulnerabilities, the Ukrainian IT army
tweeted. Expect us!
Jack Gillum
If you read one thing
Take a stroll through one of the buzziest metaverses online today, Decentraland, where
users hope to strike it rich at virtual poker tables.
What else you need to know
Corporate heavyweights ranging from Apple and Google to automaker BMW all rely on software
built in Ukraine.
Russias attack on Ukraine highlights the paradox of cryptocurrencies for both participants and regulators, says Circle Internet Financials
Jeremy Allaire. 
Venture capitalists are backing a startup working toward cleaner and more efficient mining in lithium, the metal used in
electric-vehicle batteries.
Apple has announced plans to begin testing vaccinated retail employees
twice a week for Covid-19, a move toward dropping its mask requirement for workers.