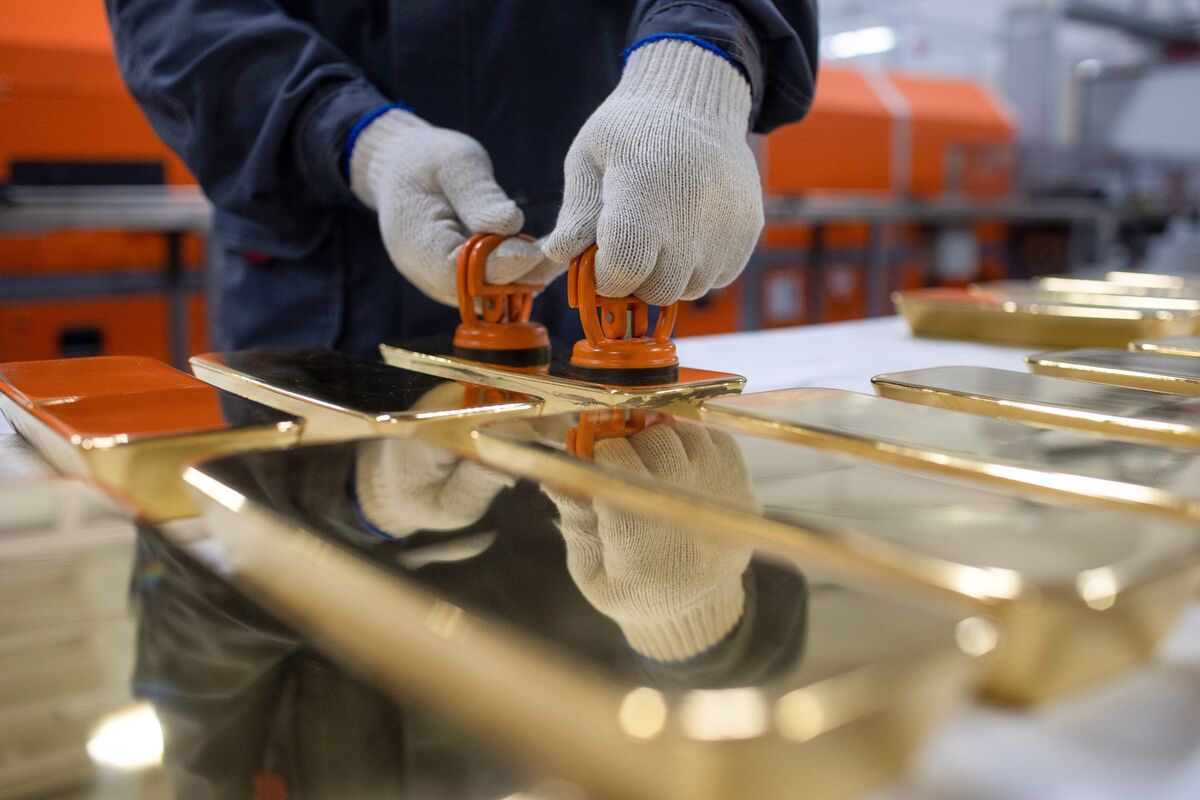 The Bank of Russia said it will start purchasing gold again, just under two years after it ended a long-running buying spree that helped prop up bullion prices last decade.
The central bank will start buying gold again on the domestic precious metals market, it said in a
statement. The move comes after the central bank and several of the countrys commercial banks were
sanctioned in response to Russias invasion of Ukraine.