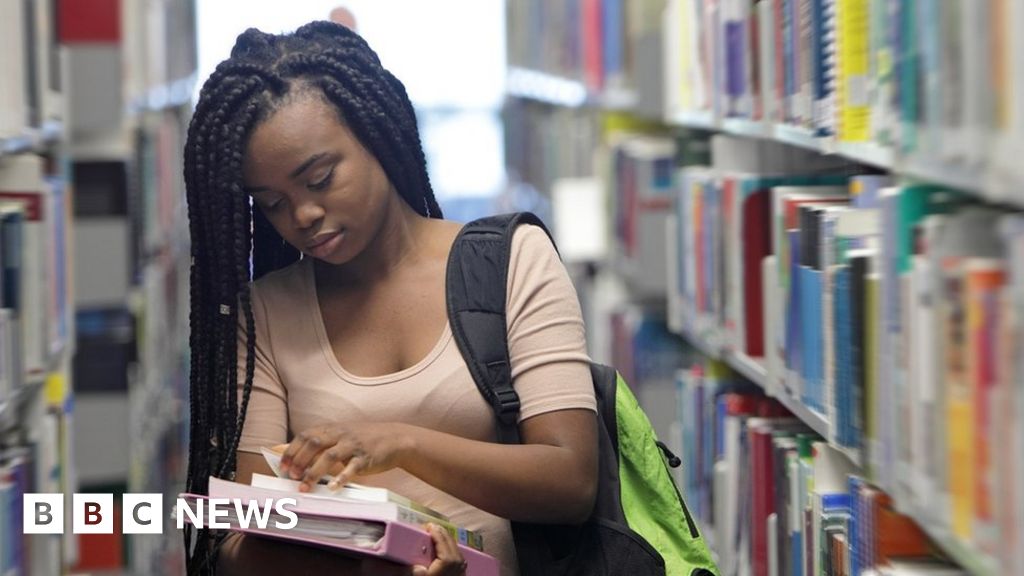 By Hannah RichardsonBBC News education reporter
Image source, Getty Images
Minimum entry grades for universities and a cap on student numbers are part of government plans to shake up England's higher education system.
Students will need GCSE passes in English and maths, or the equivalent of two grade Es at A-level, under the plans being set out on Thursday.
Entry grade exemptions, possibly for mature students, will be looked at during a forthcoming consultation.
Opposition is likely because of the possible impact on poorer students.
The plans, being set out in a long-awaited response to the Augar review of post-18 education, will also consult on a cap on the number of places at England's universities.
The intention is to restrict entry on to courses which the government believes do not offer a good route into graduate jobs.
Ministers argue this should encourage more young people to consider apprenticeships or other higher qualifications.