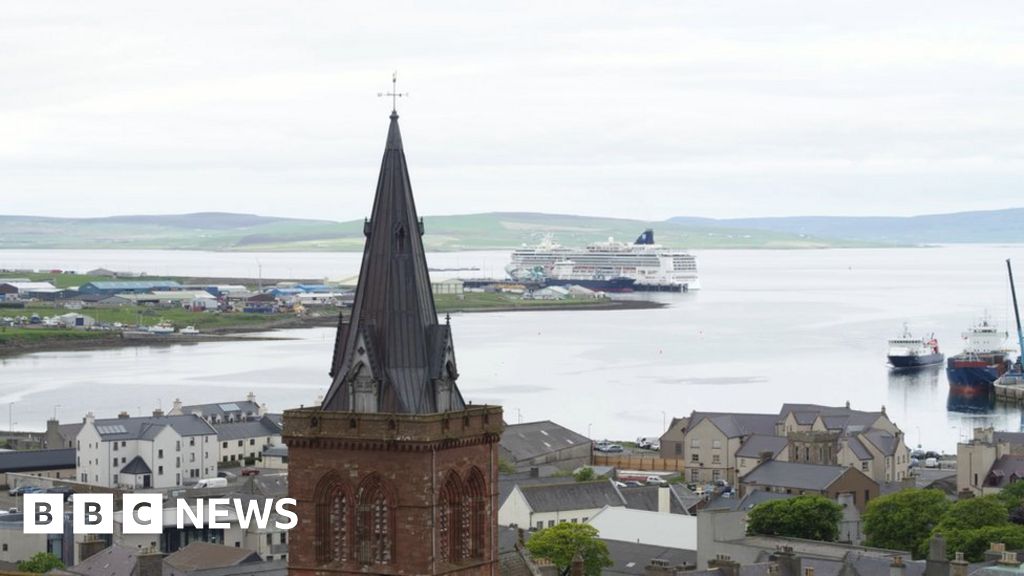 Image caption, Orkney opted for a lower than proposed tax rise
A proposed 7.7% council tax rise in Orkney has been rejected in favour of a 3% increase.
Local authorities have been given complete freedom to set rates in 2022 after a council-tax freeze last year.
Orkney councillors decided a possible 7.7% rise would not be fair on the local population, but also that a council-tax freeze was not economically realistic.
A final vote favoured a 3% rise over 4% by 14 votes to six.
Meanwhile, Moray Council also agreed to a 3% rise in council tax.
Members voted 14 to 10 in favour of the increase, instead of a freeze.
As part of the Scottish government budget, Finance Secretary Kate Forbes announced a £150 discount for homes in bands A to D amid the cost-of-living crisis and rising energy bills.
Council tax rates have either been frozen completely or capped at 3% since the SNP came to power in 2007.
Last week, Shetland Islands Council took the decision to freeze council tax for 2022/23.
Aberdeenshire Council is due to make a decision on Wednesday, followed by Aberdeen City Council on 7 March.