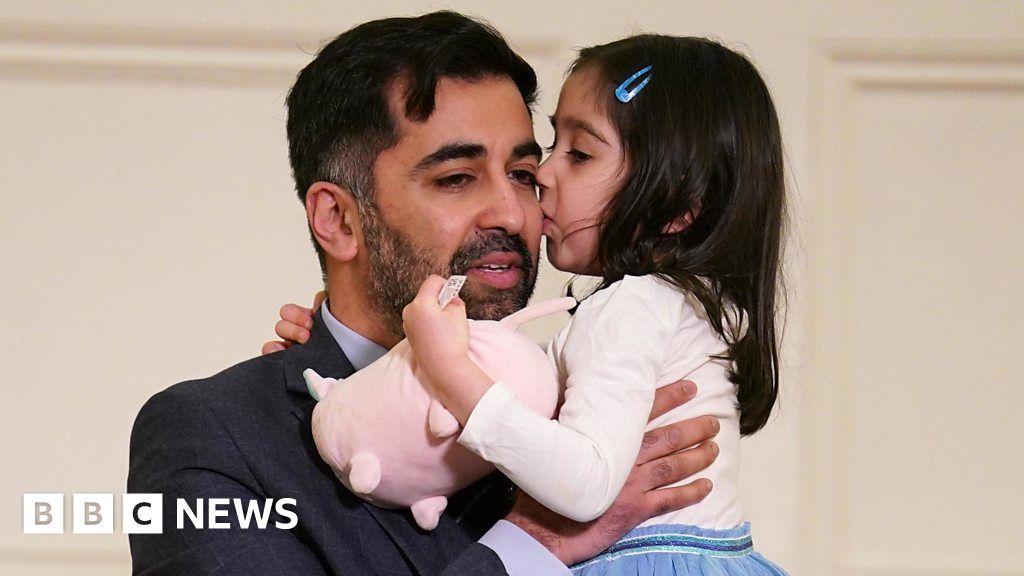 Launching his bid to become Scotland's first minister at an event in Clydebank, Humza Yousaf said "my family is everything to me" and spoke about how proud his late grandfather would have been to see him now.
The health secretary's grandfather came from a small town in Pakistan in 1962 with barely a word of English. His first job was in a sewing machine factory.
"I don't imagine in his wildest dreams that his grandson would one day be running to be first minister of Scotland," Mr Yousaf said.
He added: "It speaks to us as a nation that anyone, regardless of race, can aim for the highest office in our country and not be judged by the colour of their skin."
Mr Yousaf said Scotland should be proud that a grandson of an immigrant can seek to become first minister.