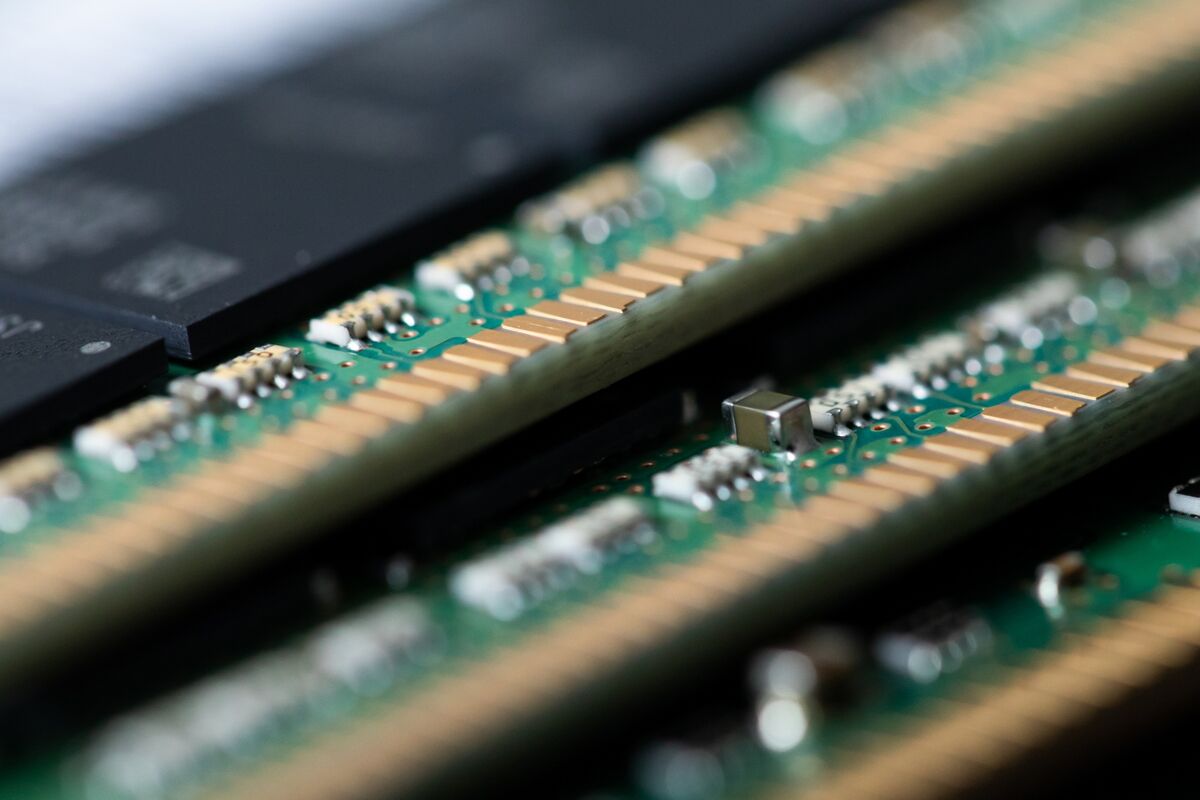 The memory chip industry is going through a historic decline in demand, with two of the worst quarterly drops on record at the end of last year.
The average price for DRAM, the memory used to power phones and PCs, plummeted by 34.4% in the fourth quarter, exacerbating a 31.4% fall in the quarter before it, according to the latest figures from TrendForce. Storage memory (NAND), which is the main product sold to data centers and enterprise customers, fared only slightly better and the two periods rank among the worst collapses recorded since 2006.
Memory Price Collapse
Two of the worst memory price drops since 2006 happened last year
Source: TrendForce
Note: Quarter-on-quarter change in average selling prices.
Most memory chipmakers cut back production and delayed expansion plans in the latter half of 2022 in response to a rapid cooling of the global economy.
Micron Technology Inc.,
SK Hynix Inc. and
Kioxia Holdings Corp. all announced measures to try and stabilize the market by reining in oversupply.
Samsung Electronics Co., the worlds biggest memory supplier, has so far refused to change course and is sticking to an aggressive capex plan that would see it spend more than $30 billion in building further capacity this year.
Samsung Defies Chip Downturn With Aggressive Capital Spending
Samsung is betting on the long-term growth for memory products driven by the increasing adoption of storage-hungry cloud services, connected vehicles and artificial intelligence systems. On its most recent earnings call, the company said it expects the smartphone market to shrink again this year, but it sees AI products like ChatGPT sparking an increase in demand.
Samsung Expects New Memory Demand From AI, ChatGPT: TOPLive