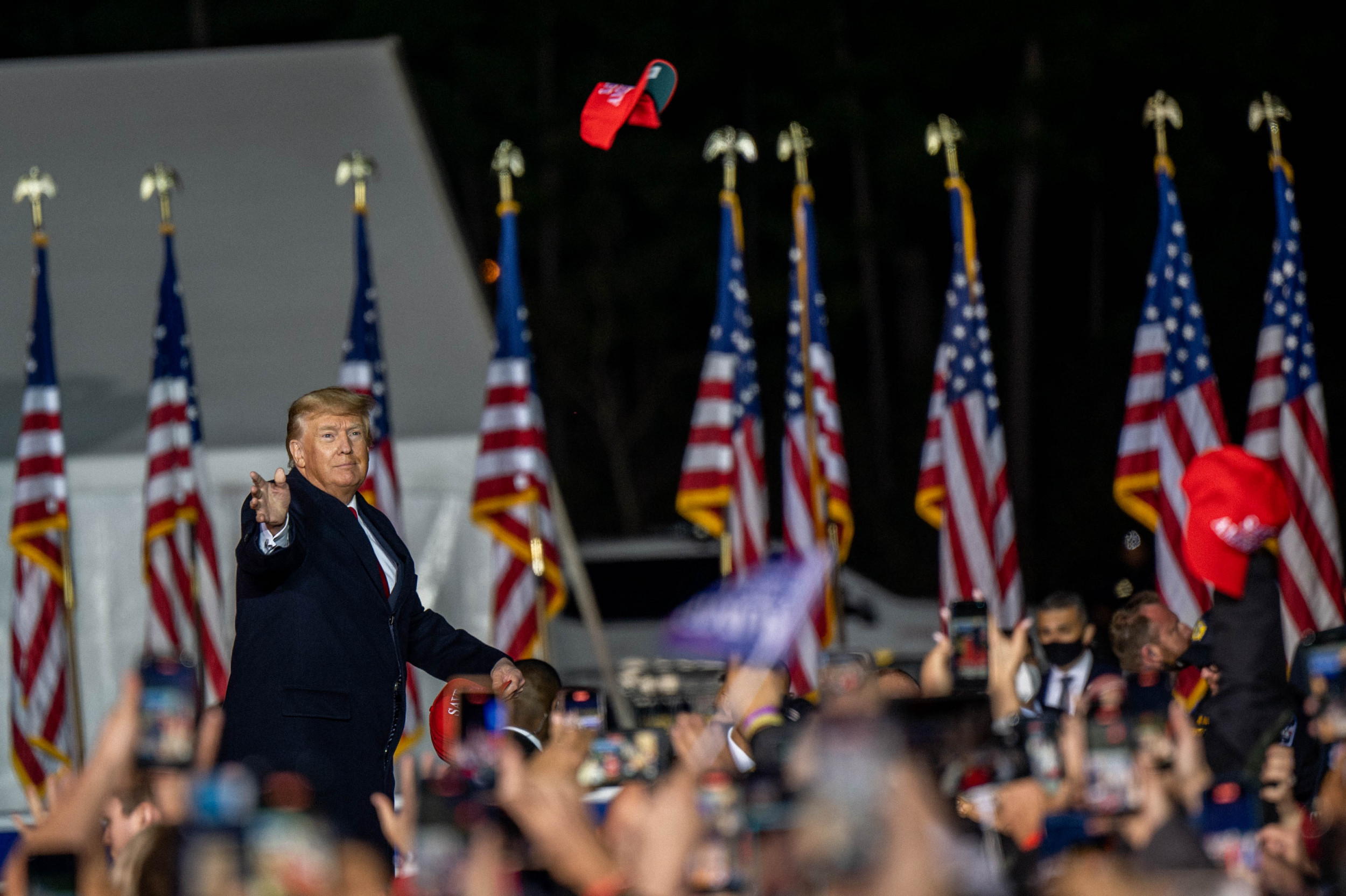 Wisconsin Rep. Timothy Ramthun, a Trump-backed Republican known to tout false election fraud conspiracy theories, announced his bid for governor on Saturday and vowed to conduct a "full forensic audit" of the 2022 race regardless of who wins.
Ramthun announced his run with the endorsement of fellow Trump ally and election conspiracy theorist Mike Lindell, who was a keynote speaker during the event. In his speech, the lawmaker stressed that election safety and focusing on the 2020 presidential election would be a central part of his gubernatorial campaign.
"I'm going to do a full forensic physical cyber audit of the 2022 gubernatorial election, no matter the outcome of this year's elections. I want everything to be revisited and reviewed," Ramthun said during his announcement.
It is unclear what he meant by a "full forensic physical cyber audit," with experts in election administration telling Rolling Stone that there is no such thing. However, the outlet noted that he may instead be referring to a manual recount of paper ballots or a review of voting machine equipment that will be used during the election, which falls in line with election safeguards that already exist in Wisconsin.
Ramthun's focus on election audits comes as he attempts to lead an effort in the Wisconsin GOP to overturn the state's 2020 election results in Trump's favor. Last month, he proposed a resolution to "reclaim" and revoke Wisconsin's 10 electoral votes, which lawyers and experts have said will be an impossible feat.
"There are some who believe—there's one who believes—that we somehow have the right [to withdraw electoral votes] even though every lawyer that we have worked with in Wisconsin says we cannot undo the 2020 elections, " the state's Republican Assembly Speaker Robin Vos told the Milwaukee Journal Sentinel last month. Vos also moved to discipline Ramthun and strip him of his only staffer for making false claims about the 2020 election outcome.
However, Ramthun's dedication to Trump has not gone unnoticed by the former president. Trump himself has made several phone calls praising Ramthun's efforts, telling him at one point that "you're my kind of guy," according to Rolling Stone.
Trump-backed Republican, Timothy Ramthun, announced his gubernatorial bid in Wisconsin on Saturday. Here, former President Donald Trump is seen during a 'Save America' rally last month in Conroe, Texas. Brandon Bell/Getty Images
According to some experts, Wisconsin is "ground zero" in the fight over elections. On Friday, the state's Supreme Court ruled to allow a ban on the use of ballot drop boxes for an upcoming April election, marking the latest in a string of restrictive voting practices proposed by Republicans across the country.
During the Saturday rally, Lindell said that Ramthun would be the "best governor Wisconsin ever had" while adding that the two Republicans would continue their efforts to focus on elections.
"He's going to win—100%. It's not even going to be close," the MyPillow CEO added, according to the Journal Sentinel. "We're going to get rid of the [voting] machines. In Wisconsin, and nationwide, we're going county by county. And when you do that, now you're going to have elections that people get one person one vote."