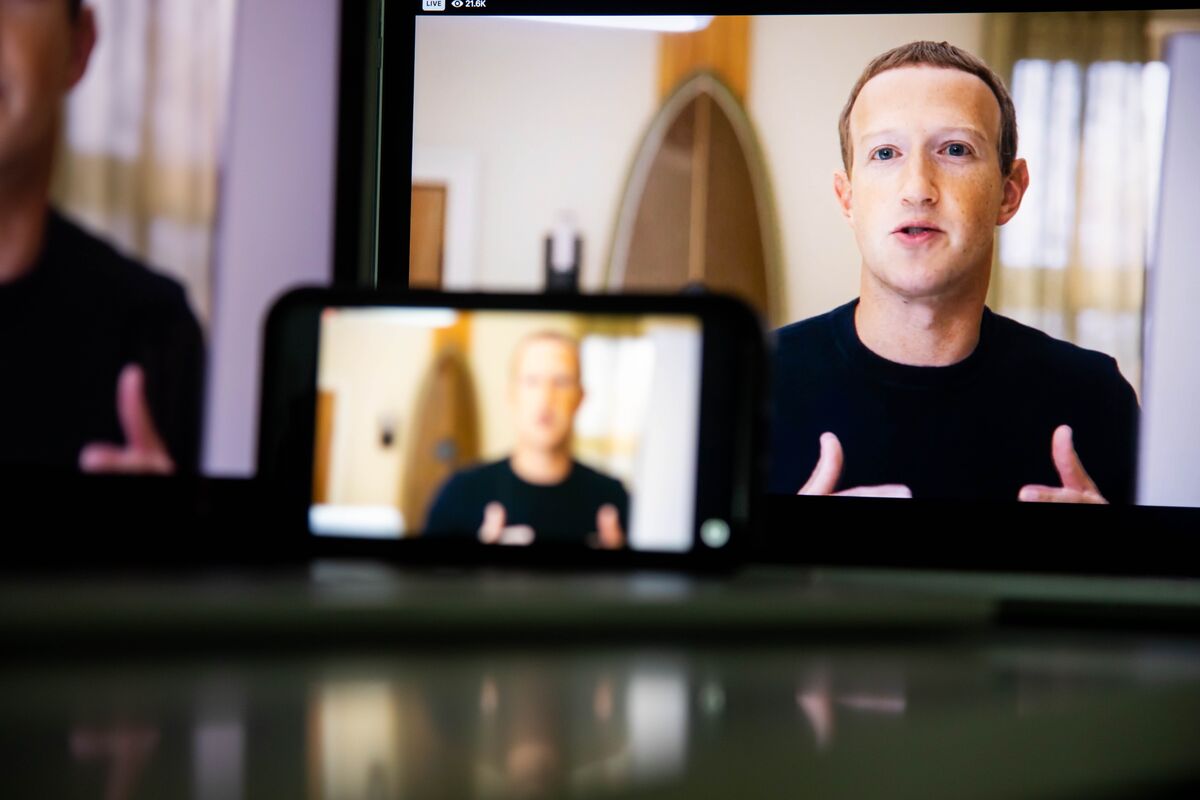 Meta Platforms Inc. Chief Executive Officer Mark Zuckerberg rallied his employees to focus on video products, after they watched the stock lose a quarter of its value.
At a company-wide virtual meeting Thursday, Zuckerberg explained that the historic stock drop was a result of Metas weak forecast for revenue in the current quarter, according to a person who attended and was not authorized to speak about it. Zuckerberg echoed his remarks of a day earlier to investors, telling employees that the social networking giant faced an unprecedented level of competition, with the rise of TikTok, the short-video platform Facebook doesnt own.
Zuckerberg appeared red-eyed and wore glasses, the person said. He said he might tear up because hed scratched his eye — not because of the topics up for discussion.
Meta is already talking about ways to retain staff amid the stock rout. The social media giant is thinking of offering long weekends, Zuckerberg said, responding to a question on burnout. He also encouraged exhausted employees to use their vacation days. He added that based on his life experience, transitioning to a four-day work week would not be productive.
Employee shares vest on Feb. 15, and manager conversations about bonuses and promotions happen in March — both of which could be factors in workers potential decisions to leave, according to another person familiar with the companys plans. 
With assistance by Kurt Wagner
(Updates with long weekends in the final paragraph)