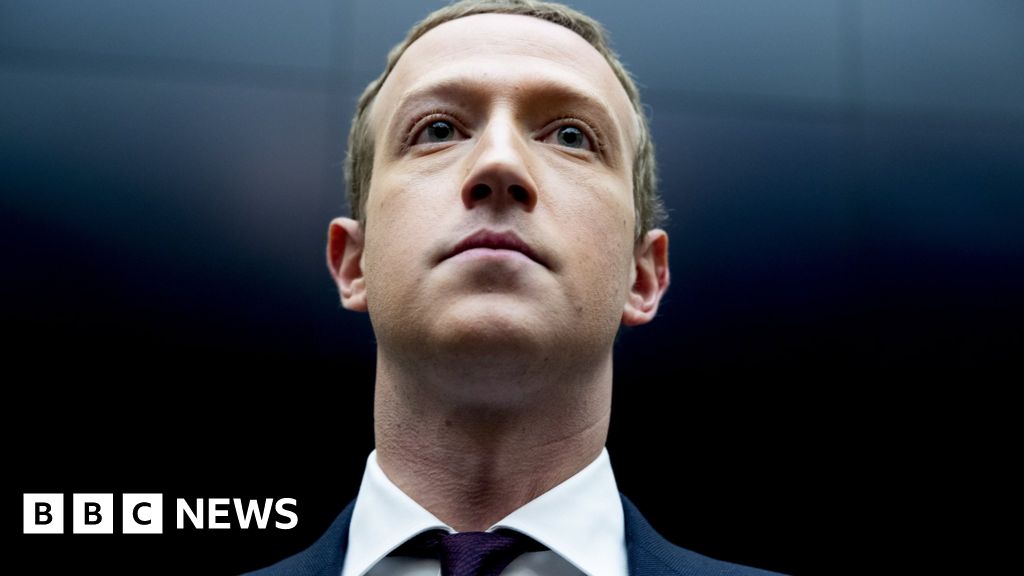 Image caption, Facebook boss Mark Zuckerberg
Facebook-owner Meta has warned of slowing growth, as the businesses that advertise on its platforms cut marketing budgets in the face of inflation and supply chain snarls.
The firm said sales growth could be just 3% in the first three months of 2022, far below its historic pace.
Profits have already been hit as the firm ploughed money into projects focused on virtual reality.
The update sent shares down more than 18% in after-hours trade.
The sell-off spread to companies that rely on similar business, like Snap, which also saw its shares plunge.
Meta saw revenues in the last three months of 2021 top $33.6bn, up 20% year-on-year. But costs rose almost twice as fast, to $21bn.
Profits in the quarter dropped 8% compared to the year before, falling to $10.3bn.
"We're hearing from advertisers that macroeconomic challenges like cost inflation and supply chain disruptions are impacting advertiser budgets," the firm said on Wednesday as it shared quarterly results.