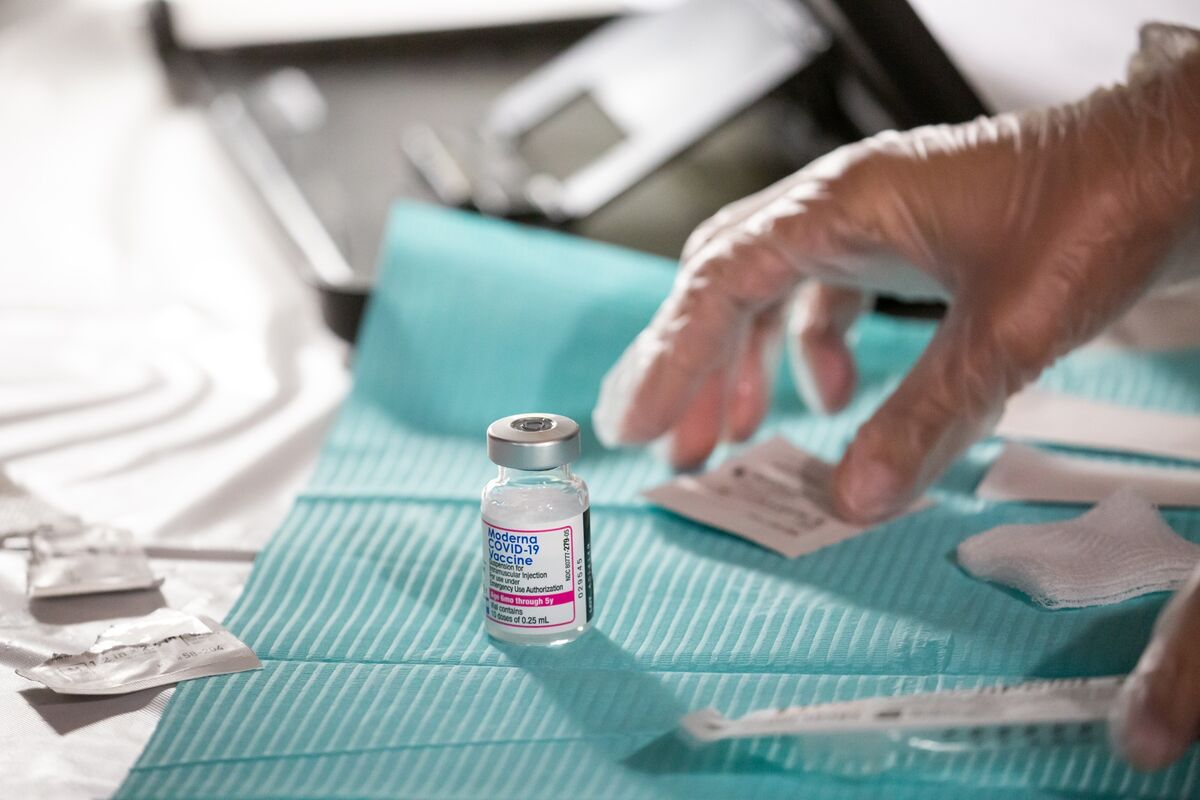 Hi folks, its Kristen in NYC. As the last round of boosters start to wear off for some, a reader wonders if its time for another shot. Before we get to that…
Today's must-reads
Bivalent Covid-19 shots should

become the standard form of the vaccine, US advisers say.

US regulators

intend to make more gay and bisexual men eligible to donate blood, a move that would reverse decades-old restrictions.

Britains under-pressure National Health Service will

publish a plan on Monday setting out how it will cut ambulance and accident and emergency waiting times.
Is it time to roll up my sleeve again?
I am up-to-date with my vaccines and booster shots, but was wondering if there will be another (new) Covid booster anytime soon? -LarryFirst, we should talk about what it means to be up-to-date with your shots. The majority of Americans  
about 85%! have still not gotten the last booster. In general, people should have had four jabs by now. 
Many people are actually unaware that there is a new bivalent booster, says Katrine Wallace, an epidemiologist at the University of Illinois at Chicago. 
A bivalent shot has two vaccines in one shot (the new booster contains 50% of an omicron-specific vaccine and 50% of one matching the original virus). Getting this booster  the booster most Americans have not gotten  is especially important, because it protects against more versions of the virus. As of December just about everyone 
over 6 months old is eligible for this shot.  With few exceptions, Americans who have not received a shot since Labor Day are not up-to-date, says Wallace. As for whether the circulation of new variants, including 
XBB.1.5, lead to another booster that requires a special trip to the clinic? For now, that doesnt seem likely. In September, President Biden 
announced we have entered a new phase of the pandemic. Like the flu shot, Americans will only be recommended to get a single, updated Covid booster in the fall. 
Preliminary data has shown that the bivalent booster is working better than the original version of the vaccine at neutralizing the new variants, and that it is also effective at preventing hospitalizations in those at highest risk for severe illness, says Wallace. 
There are new vaccines in the works, such as nasal sprays, that could do an even better job at preventing not only severe disease, but more mild infections, Wallace says.  
Kristen V. Brown 
The Sunday read
Novak Djokovic, age 35, sometimes hangs out in a pressurized egg to enrich his blood with oxygen and gives pep talks to glasses of water. Tom Brady, 45, evangelizes supposedly age-defying supplements, hydration powders and pliability spheres. But in the field of modern health science, theyre amateurs compared to Bryan Johnson.
Johnson, 45, is an ultrawealthy software entrepreneur who has more than 30 doctors and health experts monitoring his every bodily function. The team has committed to help reverse the aging process in every one of Johnsons organs,
writes Ashlee Vance. This year, hes on track to spend at least $2 million on his body.
What were reading
After 40 years of research, we still don't have an HIV vaccine. This is why it's harder to make a vaccine for HIV, than Covid,
from NPR. 
Oxytocin, or the hug hormone, might not be necessary to induce affection,
reports the Atlantic.
In a time of strained capacity, some are figuring out how to create better hospitals at home,
from the New York Times.
Ask Prognosis
Ask us anything well, anything health-related that is! Each week were picking a reader question and putting it to our network of experts. So get in touch via