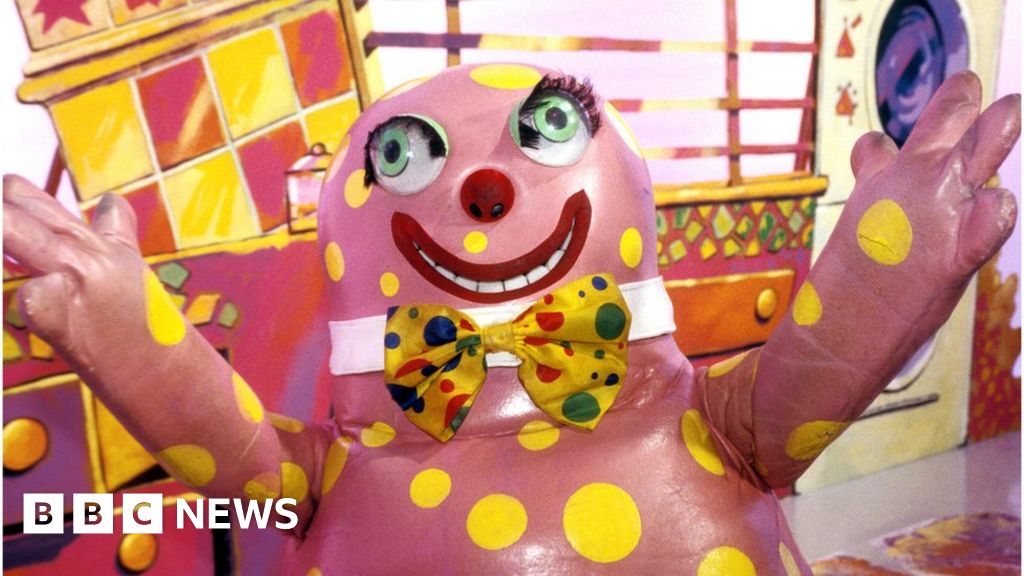 After collecting dust for decades, a Mr Blobby costume – bow tie and all – has sold for £62,101.
It was made in the 1990s for the BBC TV show Noel's House Party, where the clumsy pink character found fame.
The online auction, which started last week with a starting price of just £39, attracted 178 bids on eBay.
The seller said it was made for an overseas version of the show that was later cancelled, and has not ever seen the bright lights of the TV studio.
They said in the listing that they came to have it in their possession because nobody from the production team wanted it, so the costume sat in their office and then their home for years.
Mr Blobby was first used in the Gotcha segment of the Bafta-winning show, where he would prank celebrities.
He frequently appeared in comedy sketches on the show, hosted by Noel Edmonds, cropping up in programmes such as Keeping Up Appearances and Lovejoy.
Despite being dropped from the last season of Noel's House Party, he did feature again for the final episode.
The seller said they needed to get rid of the costume because they were moving house, writing in the description that the suit is "less suitable to be worn."
"Overall it's not too bad for its age – but there is visible creasing and dust to the covering and some areas require a drop of glue to make good," the seller added.
The listing also detailed repairs that are needed, including reattaching his arms and securing his famous bow tie.
Who won the online auction is unknown, as is whether their bid was genuine. Under Ebay's terms and conditions, winning an auction is a commitment to buy an item, but the selling platform cannot enforce this by law.
According to the listing, the buyer will have to sign an agreement stating they will not hire out or use the costume for public exhibition before getting the item, due to copyright law.