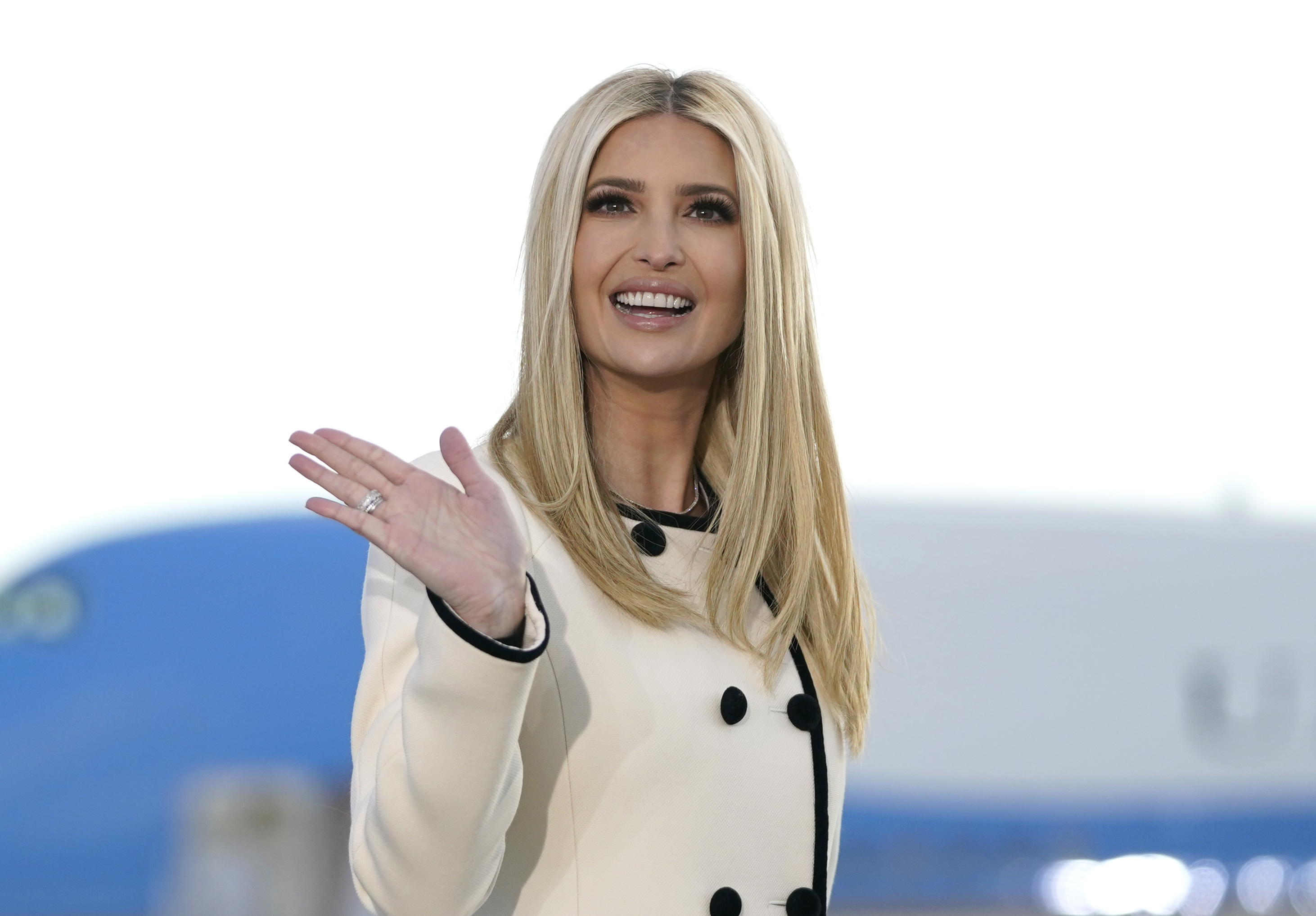 Mary Trump, niece and vocal critic of former president Donald Trump, said on Sunday that her uncle is thinking in his best interest after the January 6 Committee requested a testimony from his daughter Ivanka.
"She's in a very bad situation, because she must understand that if Donald feels it's necessary, he will stop protecting her," Mary Trump said of her cousin Ivanka Trump during an interview on MSNBC.
The 56-year-old psychologist noted that Ivanka Trump, who worked as a senior adviser to her father's administration, could have potentially "damning" information about the Capitol attack on January 6, 2021.
On Thursday, the House select committee investigating the Capitol riot sent a letter requesting a voluntary interview with Ivanka Trump. Committee chair Bennie Thompson wrote in the letter that she was in direct contact with her father on that day.
The ex-president on Friday slammed the committee for seeking his daughter's testimony and told The Washington Examiner that "it's a very unfair situation for my children."
"It's a disgrace, what's going on," he added. "They're using these things to try and get people's minds off how incompetently our country is being run. And they don't care. They'll go after children."
Mary Trump suggested that her uncle only made those remarks to protect himself, not his daughter.
"The whole 'she should be protected because she's his child' is absurd," Mary Trump said, adding her uncle knows his 40-year-old daughter might have information that could be useful to the committee.
MSNBC host Alex Witt asked Mary Trump, "You don't think there's any chance that he [Donald Trump] would step forward and say 'OK, I'm going to take the heat in an effort to shield my kids'? That would never happen?"
"No," Mary Trump responded. "Donald will throw anybody under the bus if he believes it's in his best interest to do so. If he believes that it will help him avoid accountability. That's all he cares about."
"She has information that the American people deserve. She worked for the American people, not for her father," Mary Trump continued. "She owes the committee truthfulness about what happened that day."
Mary Trump also noted that Ivanka Trump is also thinking in her best interest and making a "calculation" similar to her father's that "will help her in the long run."
She "knows she has to come down on the right side of things or she'll continue to stay her father's ally, and have to see how that plays out," she said.
Newsweek contacted Trump's office for comments and will update this story when a response is received.
Separately, Mary Trump criticized remarks her uncle made in December during the "History Tour" in Texas when he said there was "love in that crowd." The former president was referring to the Stop the Steal rally before the Capitol attack.
"I really do not believe that Donald Trump understands what love is, what it feels like to love somebody or to be loved, because nobody who does understand that concept could possibly equate the violence, the vitriol, the racism, the anti-American sentiments that were expressed on January 6 during that violent insurrection, could possibly confuse it with anything resembling love," she said.
Mary Trump, the ex-president's niece, said Sunday her uncle will 'stop protecting' his daughter Ivanka (above) if he feels it's necessary to do what's in his best interest.Photo by ALEX EDELMAN/AFP via Getty Images