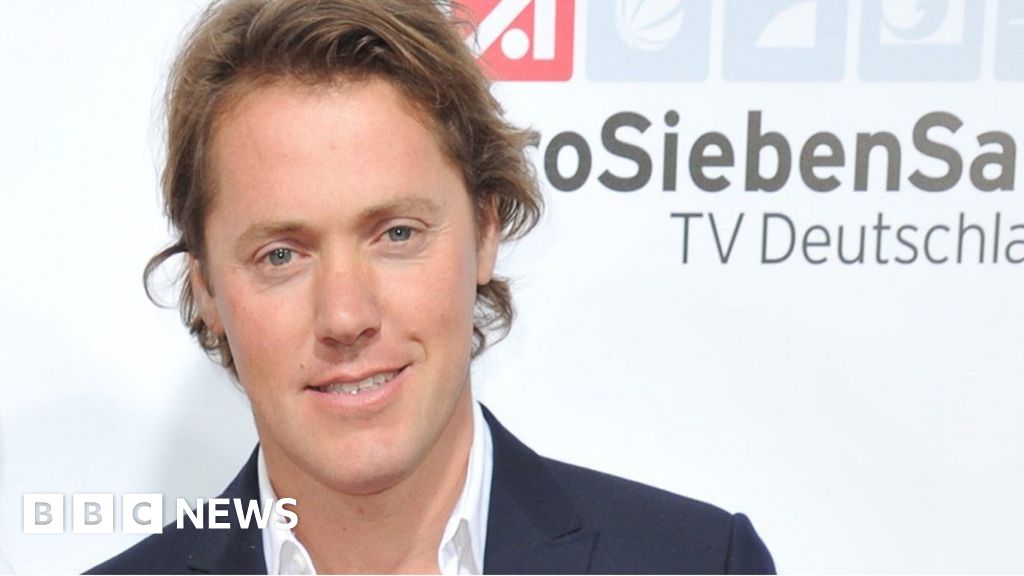 Image source, Hannes Magerstaedt/Getty Images
Image caption, Band leader Jeroen Rietbergen resigned from the show at the weekend
The Voice of Holland, which originated 150 global versions of the hit talent TV show, has been pulled off-air amid allegations of sexual misconduct.
The singing show is suspended while the allegations are being investigated, said the news website for Dutch broadcaster RNL, which produces it.
Jeroen Rietbergen, the series' band leader, resigned on Saturday, admitting to "relationships of a sexual nature" with women involved in the programme.
ITV Studios owns the show's rights.
In 2015 it bought the rights to the Dutch version of The Voice, created in 2010 by John de Mol and Roel van Velzen.
Its global versions include the US show broadcast on NBC, which has been awarded seven Emmys and 69 nominations.
Image caption, The UK version of the show was broadcast on the BBC before it moved to ITV
The UK version was previously broadcast on the BBC for five series, before it moved to ITV.
The show sees the singing coaches do initial "blind auditions" with singing hopefuls, who have to perform while the judges' backs are turned, so they are assessed only on their vocal merits.
ITV Studios told the BBC they are "shocked" by the allegations about the Dutch show, which started its 12th series in early January.
"Our utmost priority is to provide a safe and supportive environment for everyone who takes part in or works on our shows and there is zero tolerance at ITV Studios for the type of behaviour alleged to have taken place," they said.
"We have immediately commissioned an external investigation into the allegations."
RTL told the BBC the "very serious and shocking" allegations "were not known to RTL".
They said they were told about the "allegations of sexually transgressive behaviour and abuse of power in relation to The Voice of Holland" on 12 January by by news programme Boos, broadcast on Dutch public broadcaster BNN/VARA, which had been conducting an investigation.
RTL added that a "mutual agreement" was reached with ITV about it conducting a "diligent, independent investigation" into the allegations.
"We take this very seriously. Everyone, including both participants and employees, must be able to work in complete safety. There is no room for interpretation here. The priority now is to get the facts straight," they said.
The BBC has asked RTL for comment from Rietbergen.
The Hollywood Reporter said it was "not clear whether the alleged misconduct at The Voice of Holland took place before or after the ITV takeover".
RTL suggested there is "talk of abuse of power and sexually transgressive behaviour of three employees", including "a complaint against jury member Ali B" but that his management said: "Ali has never abused his position and has never acted" in a sexually transgressive way."
Dutch rapper Ali B posted on Instagram he is "100% convinced" of his own innocence and his management said they currently had nothing to add to his words on social media.
Rietbergen said in a statement he had some years ago had "contact of a sexual nature" with women involved in the programme, and that he had exchanged sexually explicit messages" with them.
He added he did not feel he was abusing his position of powerbut has "now become very aware that my own perception is not relevant at all, but much more the perception of the women concerned. And that these women may have experienced this very differently".
The identity of the third employee has not been made public.
The Hollywood Reporter said Rietbergen has been in a romantic relationship for more than a decade with Dutch TV star Linda de Mol, who is the sister of one of the show's creators. but that she declined to comment.
Reitbergen said he has been very aware for "a number of years" that he made a mistake, and that he has received professional help for his behaviour, according to RTL.
ITV Studios told Hollywood Reporter they were contacted "this week" by Boos with the allegations of "inappropriate behaviour" associated with the show.
RTL said the show runs for 15 episodes and that 12 have been recorded, with two broadcast. The last three would have been broadcast live.