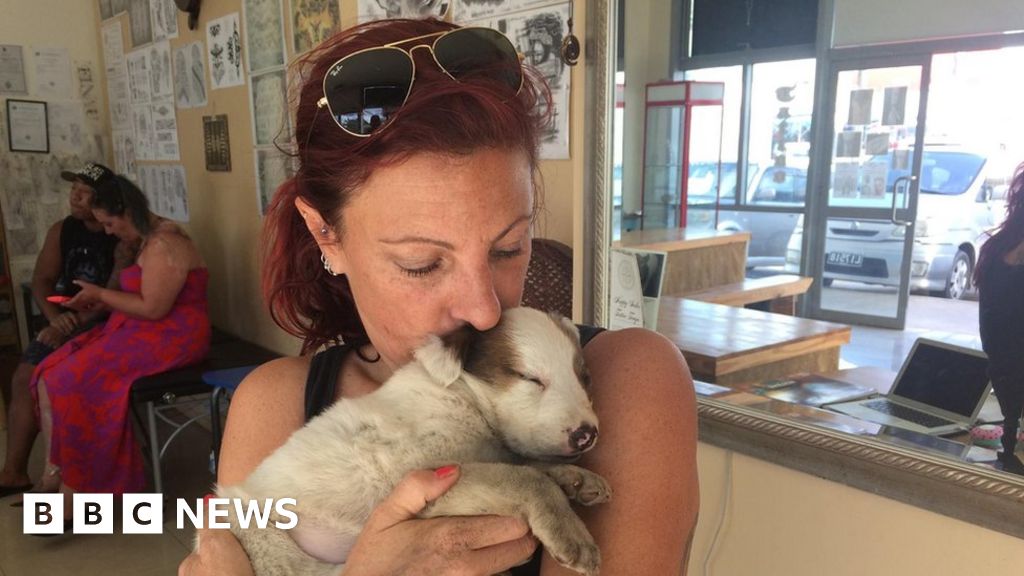 Image source, Angela Glover
A body has been found in the search for a British woman swept away by the tsunami in Tonga, her brother says.
Nick Eleini told Sky News the family was "devastated" after Angela Glover died trying to rescue her dogs.
He said her body had been found by her husband James, who had managed to cling to a tree when the wave hit, following the eruption of an undersea volcano.
"Angela and James loved their life in Tonga and adored the Tongan people," Mr Eleini said.