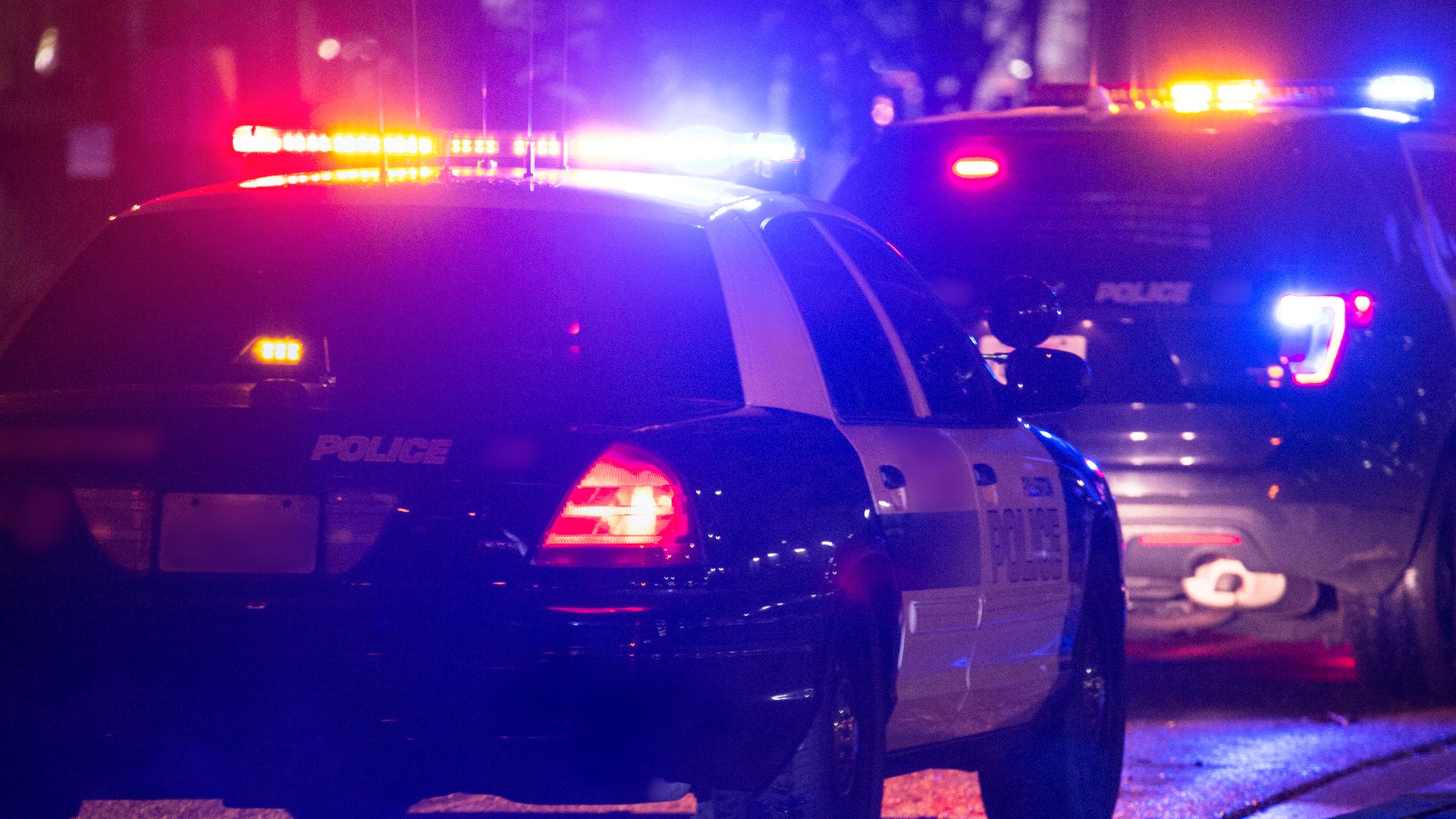 A man in Alabama allegedly stabbed his own mother to death with a sword and left his uncle with life-threatening injuries in the brutal attack, according to reports.
Mobile County police said a 23-year-old man carried out the attack on his family members on Mausap Road, near Spice Pond Road, on Sunday night, according to Fox-affiliated WALA-TV.
Investigators told the network the man assaulted his uncle before fleeing the area, leaving him with injuries to his head.
Police said the uncle was taken to University Hospital and had suffered life-threatening injuries to his head.
As of Monday morning, there has been no update about the uncle's condition.
After the suspect fled Mausap Road, police said he led them on a high-speed chase that ultimately came to an end on Highway 159 in Saraland.
Police officers brought the suspect's car to a halt with spike strips to deflate its tires, leading the vehicle to end up in a ditch, according to WALA-TV.
The suspect was then tased and taken to a nearby hospital where he would be treated for his injuries, according to the network.
When the suspect is released, police told WALA-TV they intend to send him to the Mobile County Metro Jail where he will be interrogated. Police said they intended to charge him with murder.
Newsweek has contacted the Mobile County Sheriff's Office and USA Health University Hospital for comment.
According to America's Health Rankings, which focuses on health-related information in the U.S., violent crime in Alabama was above the national average as of 2019.
In its latest data, there were 511 murders, rapes, robberies and aggravated assaults per every 100,000 people.
This is compared to the U.S. average of 379 for the same violent crimes per every 100,000 people.
Earlier this January, police in Tucson, Arizona, said a 13-year-old boy had killed his mother by stabbing her to death.
Tucson news station KGUN cited police as saying the boy admitted that he attacked his mother during a fight over video games.
In a news release, the Tucson Police Department said at 9 p.m. on Tuesday a 911 caller told dispatchers that his neighbor "came over seeking help after she had been stabbed in her home.
"Dispatchers were also informed that the suspect was the victim's son and that he fled from the area after the stabbing."
First responders arrived to give aid to the victim while police eventually located the suspect and identified him as Isaiah Ainuu.
Stock image of a police car. The son allegedly killed his mother with a sword. Getty Images