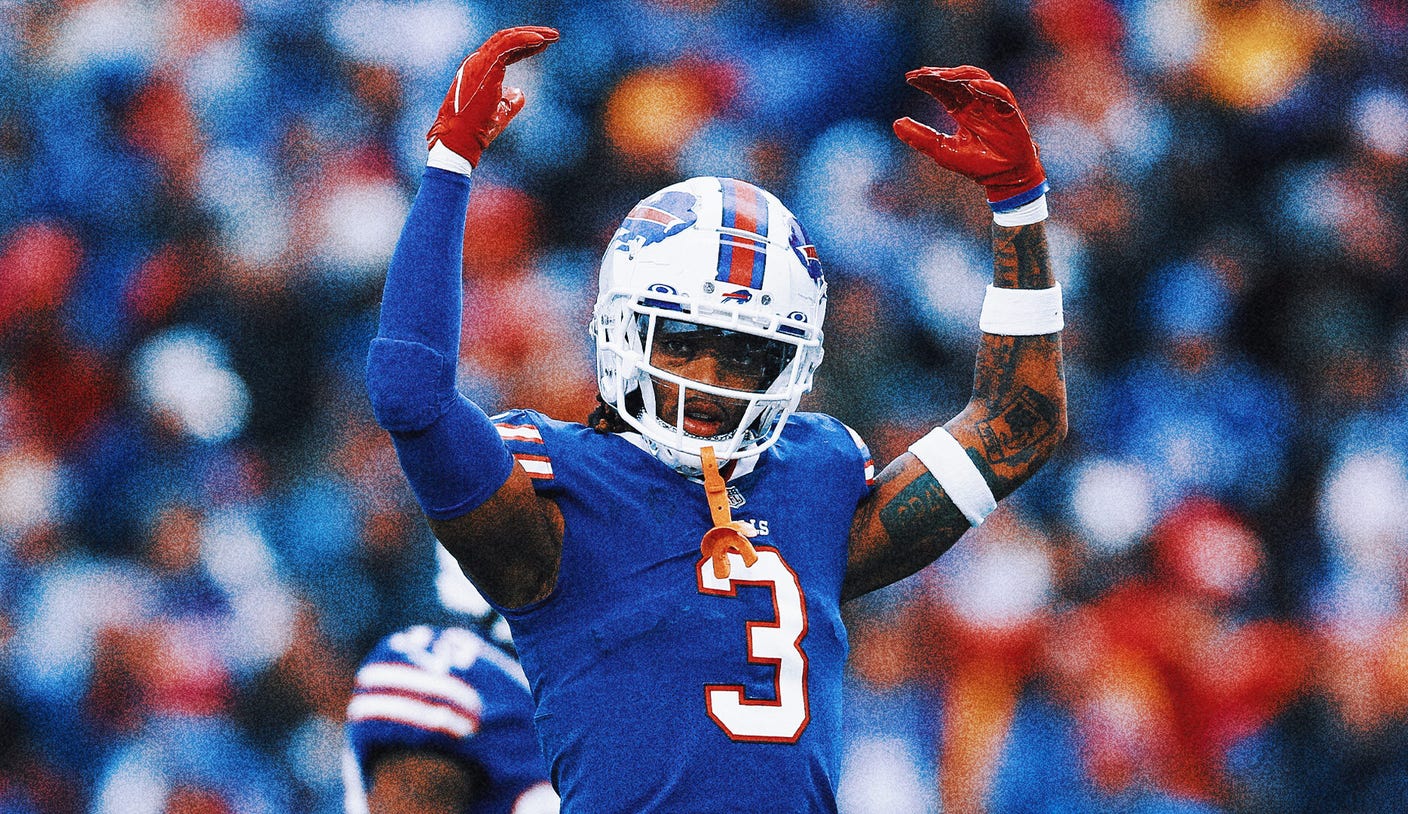 The Bills' 34-31 wild-card win over a Dolphins team without starting quarterback Tua Tagovailoa proved especially stressful for most Bills fans, but one special spectator kept things positive Bills safety Damar Hamlin.
After initial reports that Hamlin might make an appearance at Highmark Stadium it was just 13 days ago that he suffered cardiac arrest during Buffalo's Week 17 contest against the Bengals in Cincinnati Hamlin tweeted before the game that he would be watching from home, where he is continuing his "remarkable" recovery.
But Hamlin still supported his teammates via Twitter, reacting to Bills safety Dean Marlowe's first-half interception, running back James Cook's touchdown run and a big hit from linebacker (and Hamlin's close friend) Tremaine Edumnds.
Hamlin went silent as the Dolphins rallied in the second and third quarters they would briefly take the lead on Zach Seiler's scoop-and-score following a strip-sack of Josh Allen. But the Bills struck back with Allen touchdown passes to Cole Beasley and Gabe Davis, and the Buffalo hung on to advance to the divisional round. 
Hamlin weighed in with one more celebratory tweet.
Hamlin did visit the Bills' facility in Orchard Park, N.Y. on Saturday, embracing teammates in his first trip back there since his injury. He will undoubtedly keep supporting his teammates as they host either the Bengals or Jaguars next weekend.
Top stories from FOX Sports: