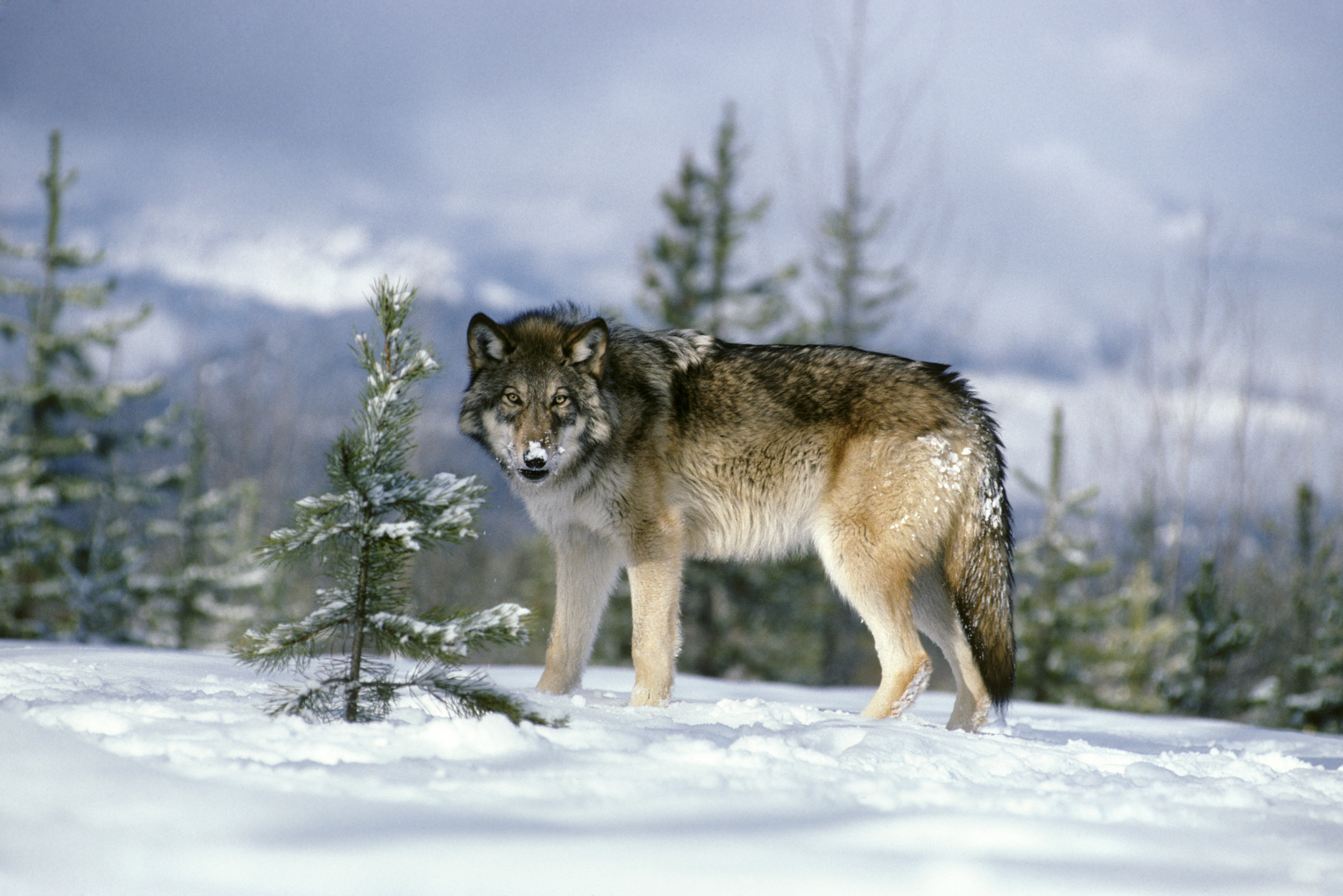 Conservation groups are offering a $16,500 reward for information that leads to an arrest and conviction over the killing of a two-year-old wolf in Oregon earlier this month.
The nonprofit Center for Biological Diversity announced the reward on Thursday.
The Oregon Department of Fish and Wildlife's Turn in Poachers program also offers rewards of $300 for information leading to arrests over the illegal killing of wolves.
The female wolf's body was discovered in Wallowa County on January 8.
Oregon State Police announced a public information appeal over the death of the wolf, known as OR-106, who they said had "likely died as a result of being shot."
In a statement sent to Newsweek on January 13, Amaroq Weiss, senior wolf advocate at the Center for Biological Diversity, said: "We want justice for this young wolf, who was simply seeking a mate and territory of her own before her life was cut tragically short by a bullet. We call on the state to show its commitment to holding perpetrators accountable by having its Department of Justice launch an independent, thorough investigation into this most recent killing, and past unsolved illegal killings of Oregon's wolves."
Predator Defense, an Oregon-based conservation group, is one of the organizations contributing to the $16,500 reward.
Its executive director, Brooks Fahy, said: "The senseless killing of the young female wolf OR-106 is a crime against this animal and all who care about Oregon's wildlife. It is absolutely critical that the perpetrator of this crime be caught and prosecuted to the full extent of the law."
The shooting is the latest in a series of killings of wolves in the state. Eight wolves from various packs were poisoned in the state last year in incidents that also prompted a public appeal from Oregon police.
According to the Center for Biological Diversity, 30 wolves have been illegally killed in Oregon over the past 21 years. Another two were found dead under unexplained circumstances. Five of these deaths were in Wallowa County.
Arrests and convictions have been made in only three of the 32 cases.
Adam Bronstein, Oregon/Nevada director of Western Watersheds Project—which is also contributing to the reward for information about OR-106's death—said: "Oregonians are feeling frustrated that there doesn't seem to be enough of a deterrent to preclude these ongoing wolf killings. Gov. [Kate] Brown and other government officials need to take immediate action and start investigating these heinous crimes with vigor and resolve."
Gray wolf is seen in the snow. Conservation groups are calling for action after a young wolf was killed in Oregon.ClassicStock / Contributor/Getty Images