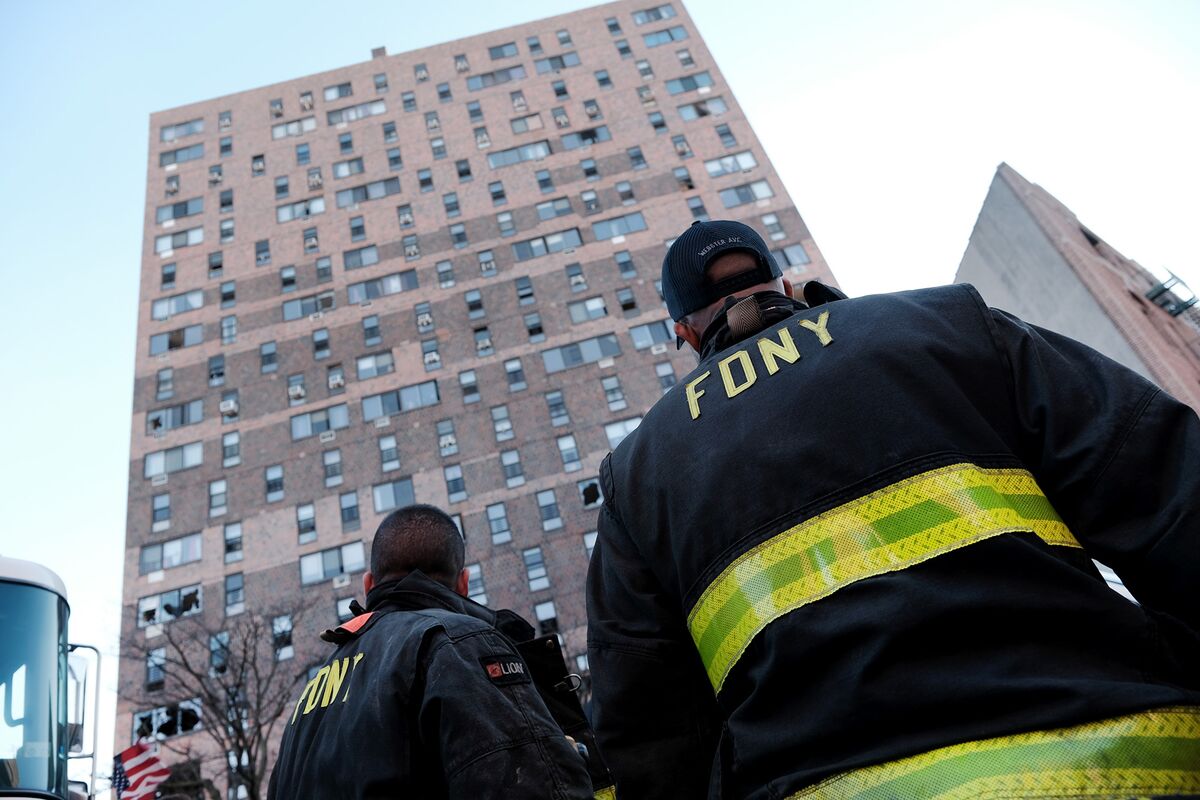 A couple who survived the Bronx, New York, apartment fire that claimed 17 lives over the weekend are seeking at least $3 billion in damages from the buildings owners.
Lawyers for Rosa Reyes and Felix Martinez blame the fire on a failure of the owners to properly maintain the building and heed reports of unsafe conditions. In a lawsuit filed Tuesday in state court, they allege multiple maintenance safety problems, including non-functioning fire escapes and the lack of a sprinkler system, and say the owners failed to make sure the steel doors on apartments and stairways were self-closing to prevent the spread of fire and smoke.
They also allege that the owners failed to properly maintain the buildings electrical system, including its lines, and to provide a building-wide intercom system, as well as letting false alarms go off all the time.
The consortium that owns the apartment building at 333 E. 181st Street includes Camber Property Group, which was co-founded by Rick Gropper, who served on New York Mayor Eric Adams transition team for housing issues.
Read More: NYC Tenants Complained of Lack of Heat Ahead of Deadly Fire 
We are devastated by this terrible tragedy and are cooperating fully with the Fire Department and other agencies as they continue to investigate, Bronx Park Phase III Preservation said in an emailed statement on behalf of the ownership group.
Investigators suspect the fire was sparked by a malfunctioning space heater and that an open apartment door on the third floor allowed dense smoke to flood the building with fatal consequences.
Reyes and Martinez seek to represent a class that includes all the buildings residents and anyone else injured in the fire.
Theyre seeking compensation not less than $1 billion for injuries and property damage caused by the fire, according to the complaint. They also say the owners should be required to pay not less than $2 billion in punitive damages due to their wanton and reckless conduct.
The case is Reyes v. Bronx Phase III Preservation LLC, 800494/2022E, New York Supreme Court, Bronx County.
(Updates with further allegations in third paragraph.)