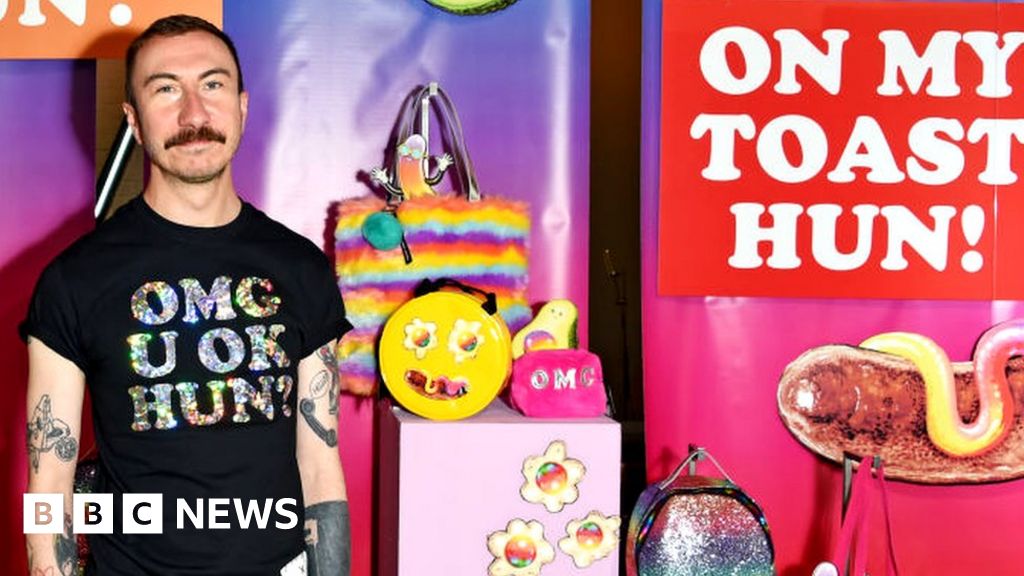 Image source, Getty Images
Image caption, Councillor Philip Normal, who is a fashion designer, poses with some of his creations
A Lambeth Labour councillor has apologised for "offensive and discriminatory" language he used in the past on social media.
Philip Normal, who represents the Oval ward on the south London council, used a derogatory word for transsexual people, and among other comments, likened Muslim women to penguins.
Mr Normal, a former mayor of Lambeth, said he was "profoundly sorry".
A Lambeth Council spokesperson said the tweets were being investigated.
Mr Normal, who describes himself as a "trans ally", said the tweets, dating back to 2011 and 2015, did not reflect his current views and values and "reading them now, I am horrified and deeply disappointed in myself".
He added that he had referred himself to the Labour Party for investigation.
"These messages were written before I was active in the Labour Party. Since being elected as a local councillor, I have been a dedicated campaigner for equality and against homophobia, transphobia, sexism, racism, Islamophobia or any other form of discrimination.
"I hope my recent hard work on these issues goes some way to showing that my whole approach is very different today but I understand for trust to be rebuilt I must commit myself to a heartfelt process of learning and reflection to show myself worthy of representing such a diverse community and playing part in reducing hatred in society.
"I can only conclude by saying sorry again and I promise to do better in the future," said Mr Normal, who is a fashion designer and has a shop in Brixton.
Mr Normal, who is HIV positive, recently raised £500,000 for the Terrence Higgins Trust by selling T-shirts inspired by the BBC television drama It's a Sin, which is based around a group of friends in London as the Aids crisis develops.
The BBC is not responsible for the content of external sites.