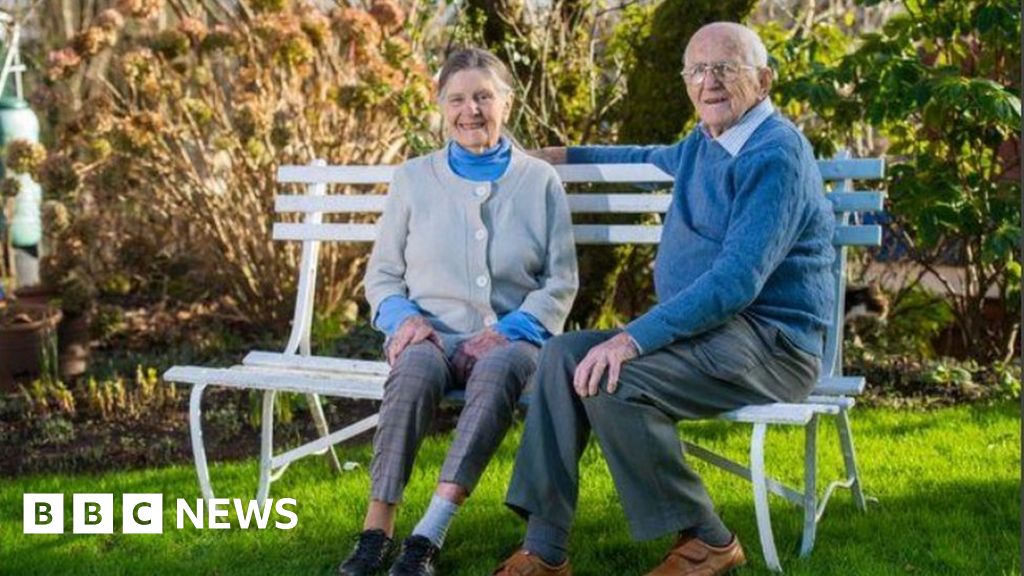 Image caption, The pandemic has delayed the couple hitting the £1m mark
A couple have raised £960,000 for Cancer Research, and hope to soon break through the £1m mark.
Michael, 90, and Bridget Locke, 88, from Newport, began fundraising in the 1980s after their daughter finished chemotherapy treatment.
They have since dedicated their lives to finding a cure for cancer.
The plan had been to reach the target by Mr Locke's 90th birthday, but the coronavirus pandemic put a number of events on hold.
It was as they travelled home following their daughter's final chemotherapy session 40 years ago they decided to join the fight against the disease.
"She was still in school and had wonderful treatment in London," Mr Locke told BBC Radio Wales Breakfast.
"We were on the way back after her final surgery and chemotherapy and she said 'mum, I'm one of the lucky ones, I'd like to give something back'.
"This got us thinking."
Image caption, Marmalade and golf have been two of the biggest fundraisers
The couple then set up a group, with coffee mornings, a walk from their home city of Newport to Cardiff and raffles taking place before things "just blossomed".
When Mr Locke retired 30 years ago at aged 60, he focused on fundraising full-time, saying it gave him "a purpose in life".
An annual golf day alone was bringing in at least £15,000 each time and over 20 years had raised a quarter of a million.
Mr Locke added: "I had drawn a graph of what we were raising when I was 87 and said if I live to 90 and can still add up, we should be able to get to £1m.
"But the pandemic almost stopped things dead. We are very determined to get there."
The annual golf day is returning in July, while Mr Locke has also sold more than 2,000 jars of a homemade marmalade.
He was awarded an MBE in 2007 for services to Cancer Research, and explains it as his whole ethos to the couple's fundraising.
"M is for me, Mike, B for Bridget, my wife and founder, and E is for everyone else who helps," he said.