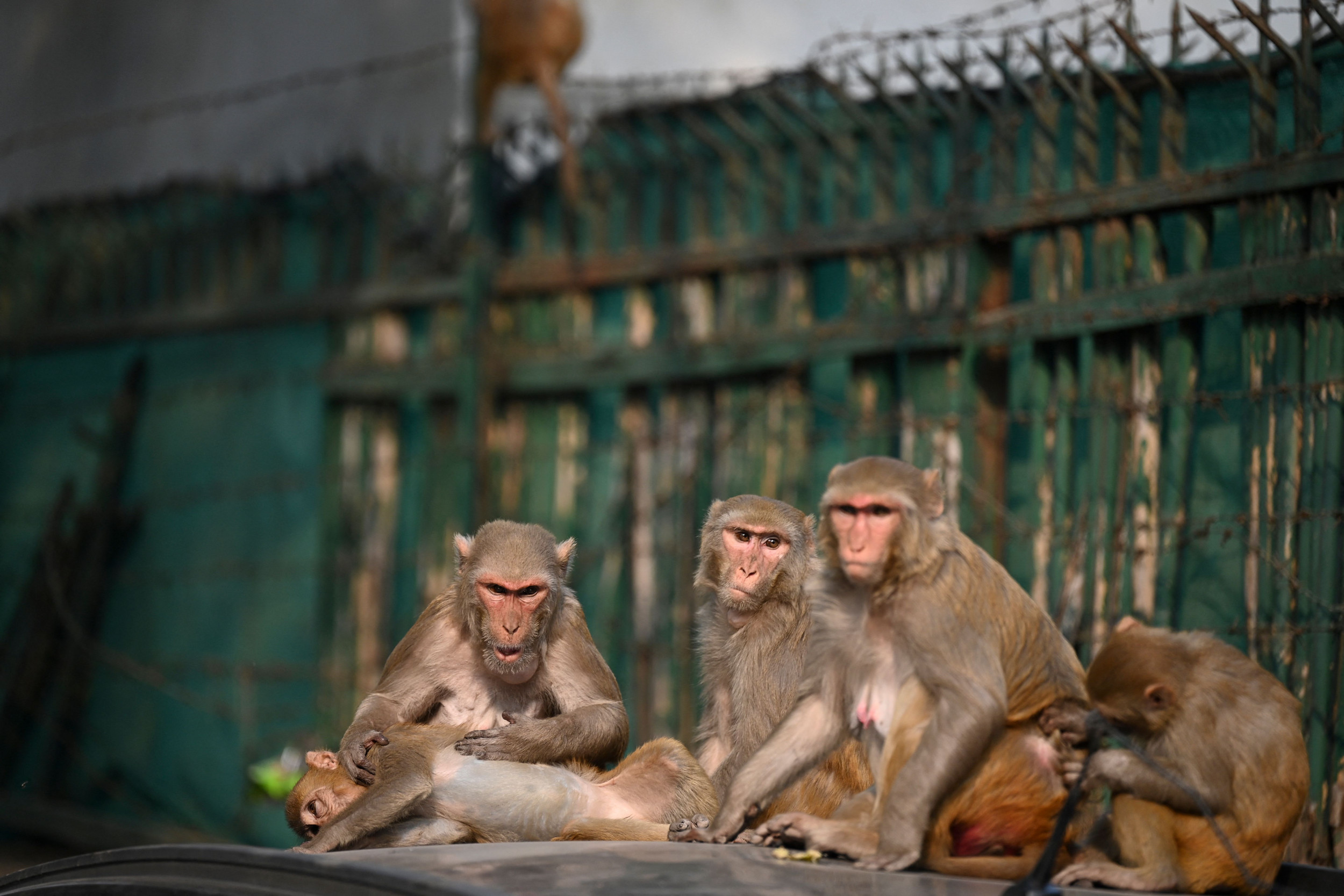 A group of monkeys have killed a two-month old in Baghpat, India, by drowning him in a water tank.
According to local news reports, was sleeping next to his grandmother in a room next to a terrace, when the monkeys entered through the open door and dragged him away.
A station house officer at the local police station in Chandinagar, told the Times of India that the baby was found floating in the water tank hours later. Local reports added that police are alerting forest officials to take "necessary action," describing the monkeys as a "menace."
Newsweek has contacted Chandinagar police for comment.
Dr. Jessica Mayhew, associate professor and director of the Primate Behavior and Ecology Program at Central Washington University, told Newsweek that while this isn't the first time that such an incident has been reported, the behavior is "uncommon." She described the news as "absolutely heartbreaking."
"I'm left with a whole bunch of questions, What species was this? How many monkey individuals? What were previous interactions like between the monkeys and the family? Context is critical," Mayhew said.
"I will mention that human-wildlife interactions can result in unfortunate conflict. It's a hazard of co-existence. Humans do not sit apart from nature regardless of the barriers, policies, or moral parameters we might construct to distance ourselves. This is especially vital to bear in mind moving forward as we contend globally with climate change."
Monkeys sit on top of a car in India. In India, monkey's can become over habituated with humans, which can lead to aggressive behavior SAJJAD HUSSAIN/AFP/Getty images
Dr. Erin R. Vogel, primatologist and professor at Rutgers University, New Jersey, told Newsweek that incidents such as this may occur when monkeys become overly habituated.
"What I can say is monkeys are very curious and some species like macaques can be aggressive when overly habituated," she said. "Do I think they intentionally meant to drown a toddler? Most likely not.
"There are cases of chimpanzees and baboons in Uganda attacking young infants and toddlers who were not attended, and prior instances reported in India with macaques. Primates are very curious and some species may show their dominance through displays—this could have been one such display, but without more details I have no idea."
Vogel added that primates can also be predators; however as they did not consume the child, it is unlikely to be the case with this particular incident. She said that as the monkeys entered a home, they were "clearly" very habituated to humans.