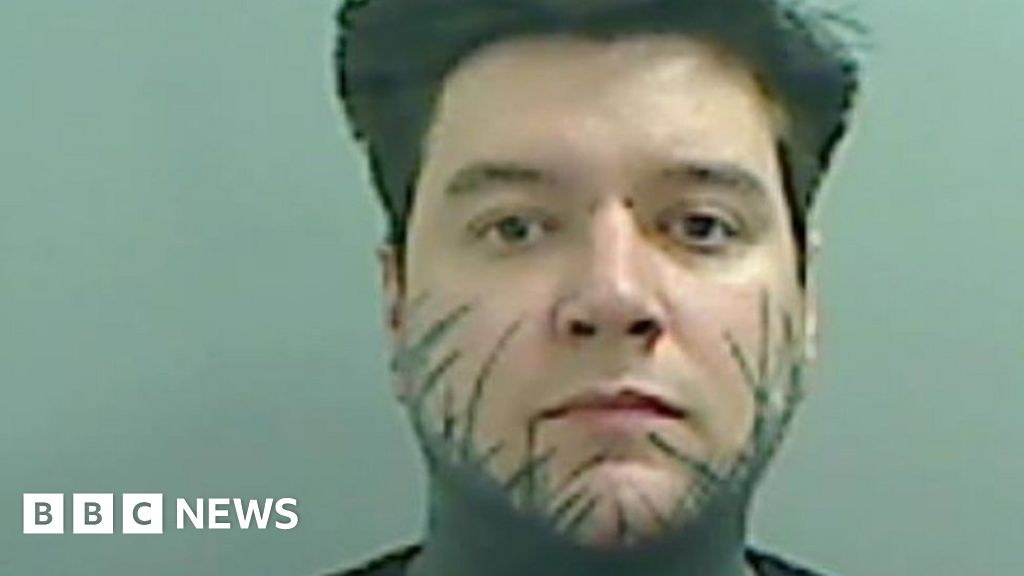 Image source, Cleveland Police
Image caption, Tom Rodwell was "only interested in his own gratification", Judge Paul Watson said
A "sexual predator" who raped five women after meeting them on dating sites has been jailed for a minimum of 12 years.
Tom Rodwell initially appeared as "perfect partner material", police said, but manipulated his victims, who he met between 2017 and 2020.
The 31-year-old from Middlesbrough had previously admitted 10 rapes as well as one attempted rape and sexual assault.
Judge Paul Watson sentenced Rodwell to life at Teesside Crown Court.
The judge described the defendant as a "sexual predator" only interested in his own gratification, who presented a "significant danger" to women.
He told Rodwell he had ruined the women's lives and left them with "long lasting emotional scars which would take years to heal".
Det Con Rick Sainsbury, from Cleveland Police's domestic abuse unit, said Rodwell came across as "perfect partnership material" but became violent "out of the blue".
The victims, who were all from Teesside, were physically abused by Rodwell but he also manipulated them emotionally, leaving some to believe they were to blame for his violence.
Det Con Sainsbury described the mental abuse his victims suffered as just as bad as the physical abuse.
"He'd ask them to marry him, have kids with him, and it would be within a few days of meeting them," he said.
"That would soon change – sometimes even by the second meeting – when he would start to manipulate them, make them doubt themselves.
"If they had some doubts about themselves already he would centre in on that and exploit it.
"He's managed to get into their heads so much they've doubted what was happening to them."
"They didn't think what was happening to them was wrong, they just accepted it as a normal thing and only afterwards were they able to come to terms with the fact that it isn't."
He praised the bravery and strength of the victims who came forward and urged any women who have been subjected to any kind of abuse to contact police.
Follow BBC North East & Cumbria on Twitter, Facebook and Instagram. Send your story ideas to [email protected]
The BBC is not responsible for the content of external sites.