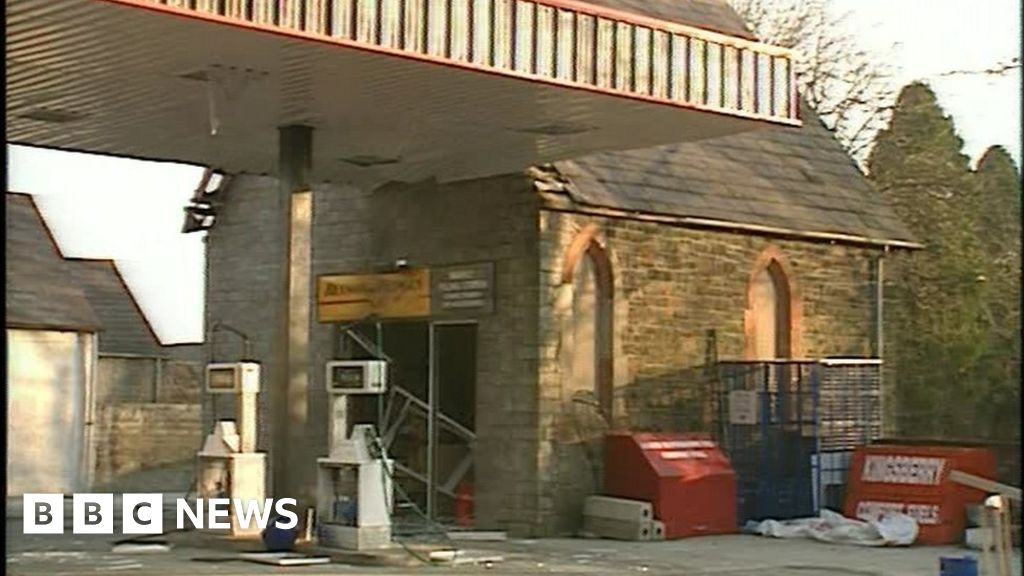 A 53-year-old man has appeared in court charged with causing an explosion in Randalstown 32 years ago.
Eamonn O'Boyle of Derrybeg in Gweedore, County Donegal was also charged with possessing explosives with intent at Ballymena Magistrates court.
The explosion on 25 November 1990 caused severe damage to a garage on New Street in the town.
Mr O'Boyle's car was stopped at a checkpoint 40 minutes before the blast, the court heard.
A Detective Chief Inspector said Mr O'Boyle was with another man in the car who subsequently pleaded guilty to possessing explosives and was sentenced to 12 years in prison.
The senior officer said that 15 minutes after the explosion, an Ulster Defence Regiment (UDR) patrol recognised Mr O'Boyle and his passenger changing clothes at the rear of a hotel in Toomebridge.
The court heard how police sought to arrest the defendant the following day on 26 November but he wasn't home.
The senior officer added that police believe he was "evading detection".
The court heard how Mr O'Boyle was interviewed by gardai (Irish police) in January 1994 in connection with the bombing but made no comment at the time.
Traces of explosives had been found in the car belonging to the accused after it had been seized, the court heard.
A defence solicitor, Peter Corrigan of Phoenix Law, questioned the value of the forensic evidence against his client.
He also said that identification evidence was "inconsistent".
Mr Corrigan added there was an equal chance that contamination resulted in traces of explosives being detected during a forensic examination of the car.
District Judge Nigel Broderick said he was satisfied that there was sufficient evidence to connect the accused to the charges.
Mr O'Boyle was released on his own bail of £950 with a cash surety of £5,000.
He was also ordered to surrender his passport and must not apply for any other travel documents.
The defendant must live at his home address in Gweedore and sign on twice a week at his local garda station.
The case was adjourned until 24 January.