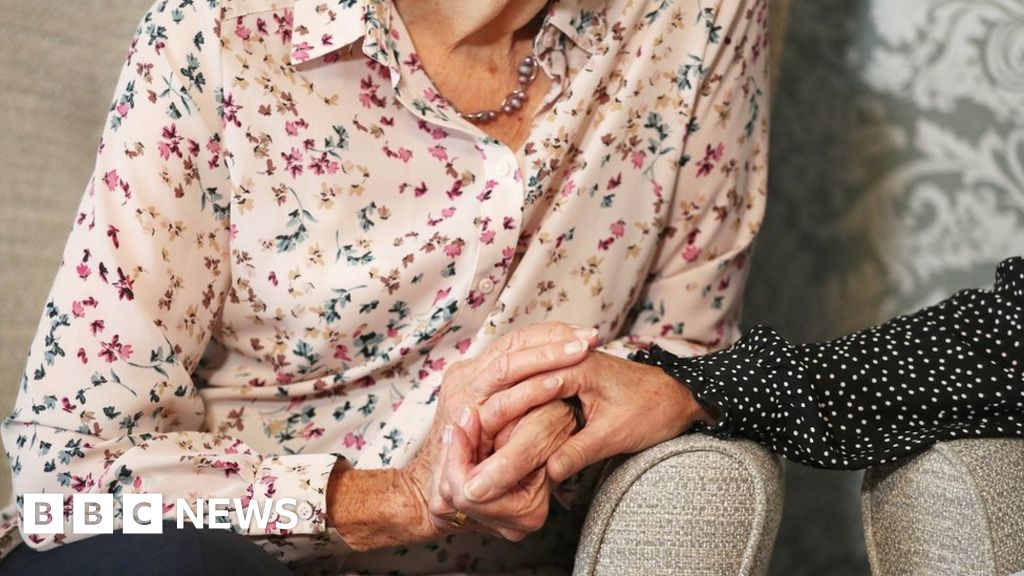 Image caption, About 50 people responded to Norfolk County Council's "call to arms", the authority said
Retired carers have returned to work in a bid to ease pressure caused by Covid and staff shortages.
Norfolk County Council said about 50 people had signed up to help after its appeal for retirees to return.
Chairman of the Norfolk and Waveney Local Medical Committee, Dr Tim Morton, said staff absences due to Covid were having a "considerable impact" on care.
"Our ability to deal with patients is compromised," he said.
Dr Morton said many staff were isolating at home with Covid "at a time where the whole system is stressed".
Earlier this week Norfolk and Waveney Clinical Commissioning Group (CCG) declared a "critical incident" due to mounting pressure.
Craig Chalmers, director of adult social work at Norfolk County Council, said his department had issued the "call to arms" to its retired staff in an effort to meet a demand which had outstripped supply, the Local Democracy Reporting Service said.
Mr Chalmers said some had decided the work, providing personal care, would not be for them but it had tried to offer those people other roles.
"I think, almost as a new year's resolution, if we could all do more, that would be a good thing," he said.
Find BBC News: East of England on Facebook, Instagram and Twitter. If you have a story suggestion email [email protected]
The BBC is not responsible for the content of external sites.