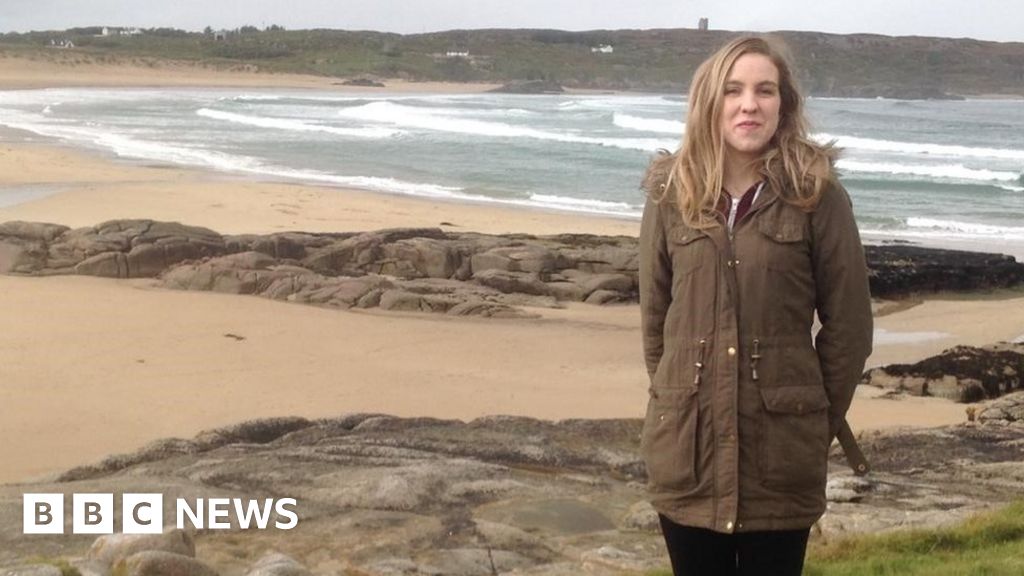 Police believe they have recovered the weapon used in the murder of Lurgan woman Natalie McNally and that it came from her home.
The 32-year-old was 15 weeks pregnant when she was stabbed on 18 December.
PSNI Det Ch Insp Neil McGuinness said he believed she knew her killer, that they had a pre-existing relationship and that she had let them into her home.
Police have no information to suggest her killer is a risk to other women.
"I believe this was a targeted attack towards Natalie McNally," said Det Ch Insp McGuinness.
Two arrests have been made in connection with Ms McNally's murder but no-one has been charged.
Det Ch Insp McGuinness said he was "keeping an open mind" as to whether it was a planned attack or something that developed when the killer arrived at Ms McNally's home.
He said the main line of inquiry was that the murder was committed by someone Natalie knew and was comfortable allowing into her own home.
"I am keen to build up a picture of Natalie's relationships – her friends and lifestyle – so I would like to hear from any friends or acquaintances who have visited her in her home," he said.
He also appealed for anyone who knew Natalie or had interacted with her online or in person to contact police.
"The deaths of Natalie and her unborn baby have left unimaginable heartache and pain to her family, whose hearts are broken.
"We remain determined to bring her killer to justice," he added.
Since her murder detectives have seized more than 3,000 hours of CCTV footage and have submitted more than 50 items for forensic examination.
Police previously released CCTV footage of a suspect near Ms McNally's home on the night she died and said she may have known her killer.
On Thursday, police again appealed for members of the public who recognised the person in the footage to get in touch.
Det Ch Insp McGuinness asked the public not to count on the fact that the images appeared to be grey as CCTV footage was "notoriously difficult" at differentiating colours.
"As far as bloodstaining is concerned – footage is not capable of determining that. We cannot say whether the killer had bloodstaining on his clothes or whether he didn't," he said.
"I would ask the public to examine their memories if anyone they knew had bloodstaining on their clothes when they returned home on 18 December".
"Some must know who he is. Do you really want to protect a man who would kill a woman and her unborn baby?" he added.
A silent vigil is due to take place at Stormont for Ms McNally on Thursday afternoon.
It was organised by Sinn Féin vice-president Michelle O'Neill in her memory and for all victims of gender-based violence.
Ms O'Neill wrote to assembly members urging them to join the vigil and said the killing sent shock waves through the community.
"She was in her home where she should have been safe," Ms O'Neill said in a statement.
"Her death is the latest in the long and terrible number of murders inflicted on women and is a dark reflection of the misogyny that continues to permeate much of our society and culture.
"As political representatives, we have a duty to show our support, sympathy and solidarity for Natalie, for her family and for the many victims of gender-based violence," said Ms O'Neill.
The McNally family are expected to attend the vigil on Thursday.
It comes after a childhood friend of Ms McNally posted a letter to Ms O'Neill and Democratic Unionist Party leader Sir Jeffery Donaldson on social media, criticising them for failing to publicly acknowledge the murder.
Ellen Toner from Lurgan published the letter to her Facebook page on Sunday, saying: "It is simply an outrage that the leaders of our country have failed to acknowledge such an unbelievable tragedy and an unimaginable crime."
Image source, McNally family
Image caption, Natalie McNally had celebrated her 32nd birthday with her parents in October
Earlier in the week, her parents spoke of their grief at losing their daughter before Christmas.
Her father Noel also made an appeal for his daughter's killer to "find it in his heart to give himself up to the police".
A 32-year-old man arrested on Monday 19 December was released the next day and is no longer a suspect.
Another 32-year-old man was arrested on Wednesday 21 December and has been released on police bail while detectives continue their inquiries.
The charity Crimestoppers has offered a £20,000 reward.
SUNDAY 18 DECEMBER
20:52 – Man carrying rucksack seen on CCTV arriving in Natalie McNally's street, Silverwood Green
21:30 – CCTV footage shows man leaving Silverwood Green
MONDAY 19 DECEMBER
22:00 – Emergency services called to Ms McNally's house. She is pronounced dead and a man in his 30s is arrested on suspicion of murder
TUESDAY 20 DECEMBER
Suspect released. Cause of Ms McNally's death is not confirmed but police say they are treating it as "suspicious"
WEDNESDAY 21 DECEMBER
18:00 – Police say Ms McNally suffered several stab wounds, some of which were defensive, and are treating her death as murder
23:52 – 32-year-old man arrested on suspicion of murder
THURSDAY 22 DECEMBER
15:45 – CCTV footage released of man with rucksack
19:50 – 32-year-old man released on police bail