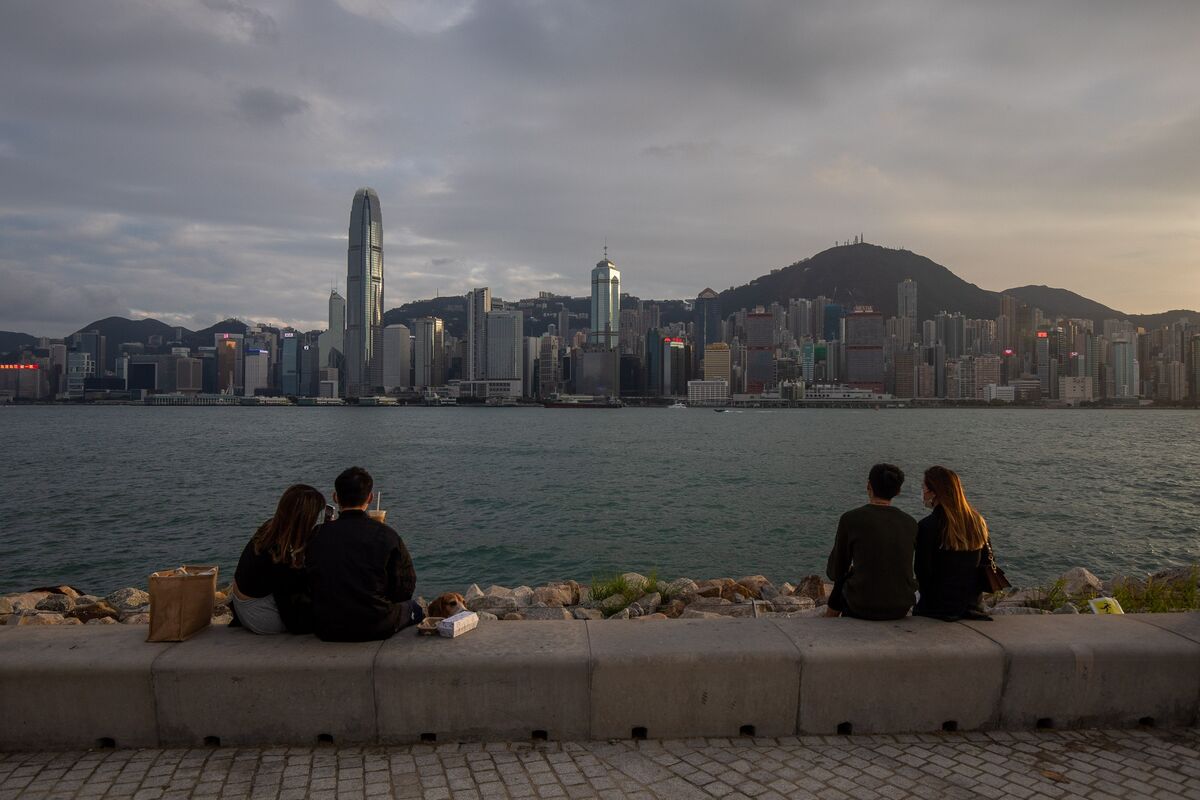 The latest Covid updatesMake sense of the headlines and the outbreak's global response with the Coronavirus Daily.
Heres the latest news from the pandemic.
Boosting in Hong Kong
Hong Kong has joined the booster ranks, allowing all adults to start getting a third dose of a Covid-19 vaccine.
Studies show a standard schedule using the two widely available shots, from Pfizer-BioNTech and Sinovac, dont produce enough neutralizing antibodies to prevent infection with the highly transmissible omicron variant. An
additional dose of Sinovac doesnt make much of a difference, though the Pfizer-BioNTech shot appears to offer more protection.
The research is
bad news for China and much of the developing world, where millions of people have received Sinovacs CoronaVac immunization. Its more of a muted issue in Hong Kong, though, where there is virtually no virus circulating. The last local transmission with no ties to a traveler occurred more than two months ago.
That makes the timing of the booster announcement noteworthy. Research shows that the longer one waits to get a booster shot after being fully vaccinated, the more protection one has. With no transmission in Hong Kong, waiting seems prudent. Officials actually cited the data earlier in the year when they decided against widespread boosters, saying they wouldnt be needed until the borders start to reopen.
A banner promoting the vaccination program outside a vaccination center in Hong Kong.
And theres the rub.
Hong Kong and China have announced plans to reopen their borders in the New Year, allowing families to reunite without quarantines and easing business travelwithin some strict limits.
China, which has managed to keep Covid-19 largely at bay for most of the pandemic, is currently grappling with a delta outbreakone that refuses to abate even as the worlds most populous country enacts ever-stricter measures to try to contain it. While its locking down cities and canceling flights, doses of new cases have been popping up every day for the past two months.
The worry is that these cases thus far have been caused by delta, a highly transmissible form of the virus that was widely dreaded until the more mutated omicron arrived on the scene. Omicron is able to evade immunity not only from vaccines, but from natural infections, helping spur exponential spread of the virus once it takes hold in a new location. It may be only a matter of time for both China and Hong Kong.
The city has made
reopening its border with China its main economic priority, which explains the measures its taken to keep the virus out, including some of the longest quarantine times for new arrivals in the world. But the question for residents is what to do now. While people around the world are being urged to get boosters as quickly as possible, in Hong Kong, it may be more important to choose wisely.Michelle Fay Cortez
Ask us anything
We want to know what you need to know. So ask us. Each week we will select one or two commonly asked questions and put them to our network of experts so you and your families can stay safeand informed. Get in touch here or via [email protected]
What you should read
Know someone else who would like this newsletter? Have them sign up here.
Have any questions, concerns, or news tips on Covid-19 news? Get in touch or help us cover the story.
Like this newsletter? Subscribe for unlimited access to trusted, data-based journalism in 120 countries around the world and gain expert analysis from exclusive daily newsletters, The Bloomberg Open and The Bloomberg Close.